Eyes bleeding from staring at your computer monitor after hours of studying or dominating video games? That is largely due to the fact your monitor is rapidly flickering and emitting harmful blue light, unbeknownst to our naked eye. While technology is quickly migrating textbooks from hard to digital copies, it is critical to have a computer monitor that is less stressful on the eyes. Ergo, BenQ Corporation has developed a superior monitor that is healthier for eyes, increases efficiency and enhances learning.
Looking at BenQ's new monitor is like looking out a window with polarized sunglasses on.
This monitor is nothing short of stunning.
From the massive resolution to the sheer size of the monitor, this is a game changer. It changes the experience entirely for anyone from a college student to a graphic designer to a gamer and beyond.
And it isn't just large, it performs.
The specs are next level and cutting edge, no stone was left un-turned in the development of this product and it shows.  From having more surface area to work with your computer software, to the numerous health benefits of the brightness and viewing comfort settings. The features are extensive.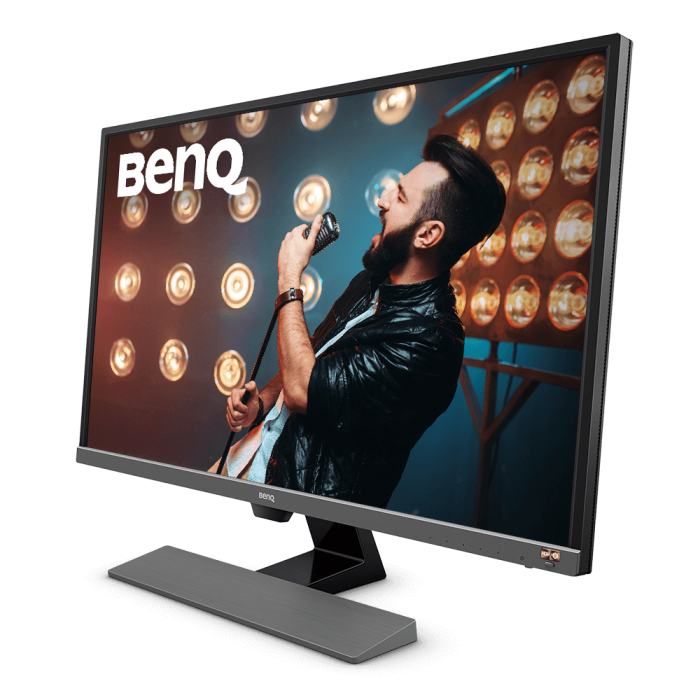 The crisp color, vivid picture and performance of the monitor is like we haven't seen before, improving every aspect of my desktop computing experience.
The major benefits of having a cutting edge monitor like this is that it can appeal to a range of users. It isn't just for gamers or designers; it's for your everyday user that needs to enhance and massively upgrade their experience in more ways than one.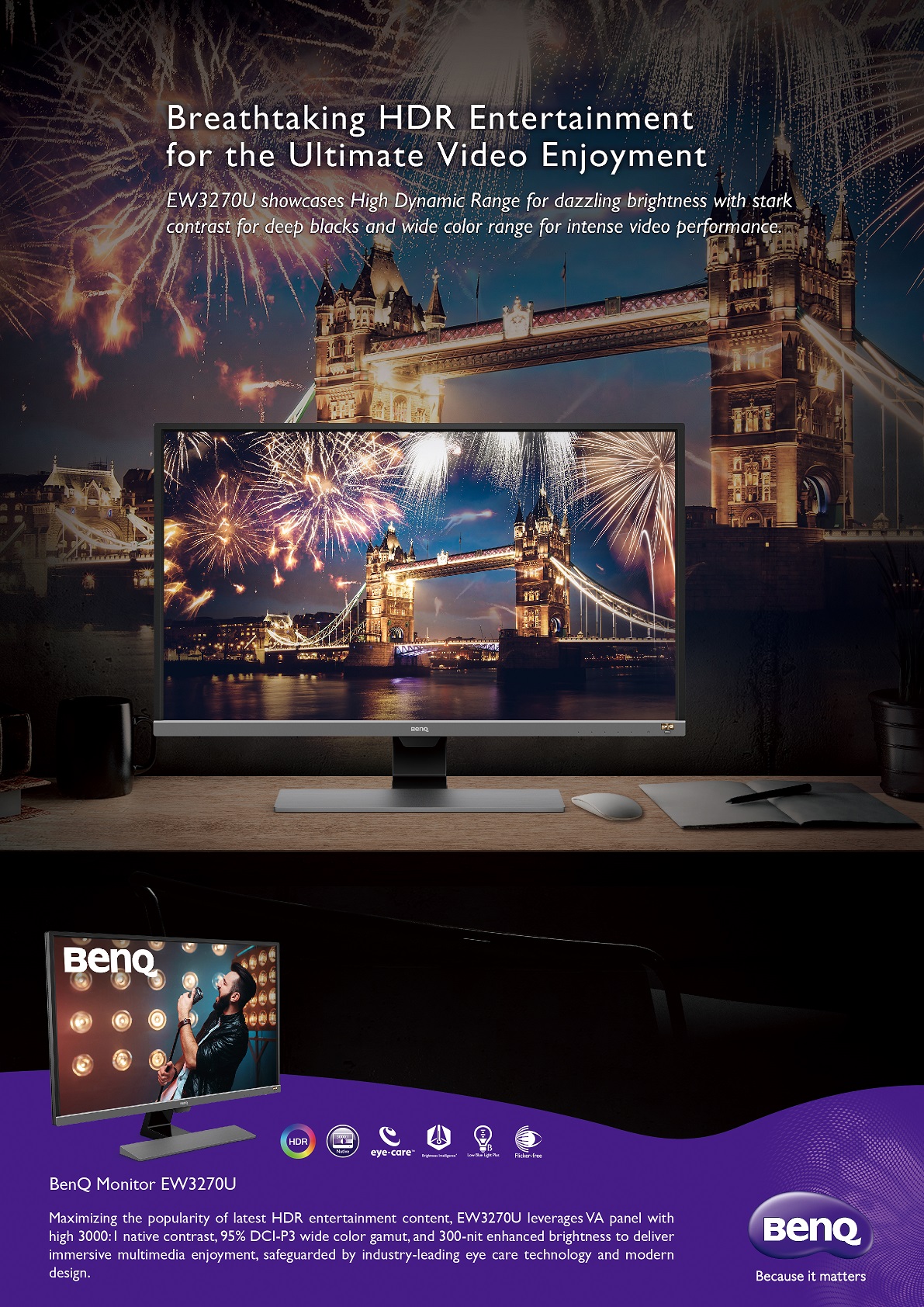 For the Geek Squad out there wondering, what technology makes this monitor superior?
There are 9 features of the BenQ EW3270U Monitor that revolutionize our viewing experience. For starters, the monitor uses High Dynamic Range (HDR) technology to increase the overall dynamic range between true black and bright white to duplicate what your eyes see in the natural world.
Secondly, 4K Ultra HD resolution offers extraordinary clarity of fine details and textures for an optimal viewing and visual-intensive work experience. Third, AMD FreeSync™ technology effectively eliminates image tearing, broken frames, and choppy gameplay for smooth gaming.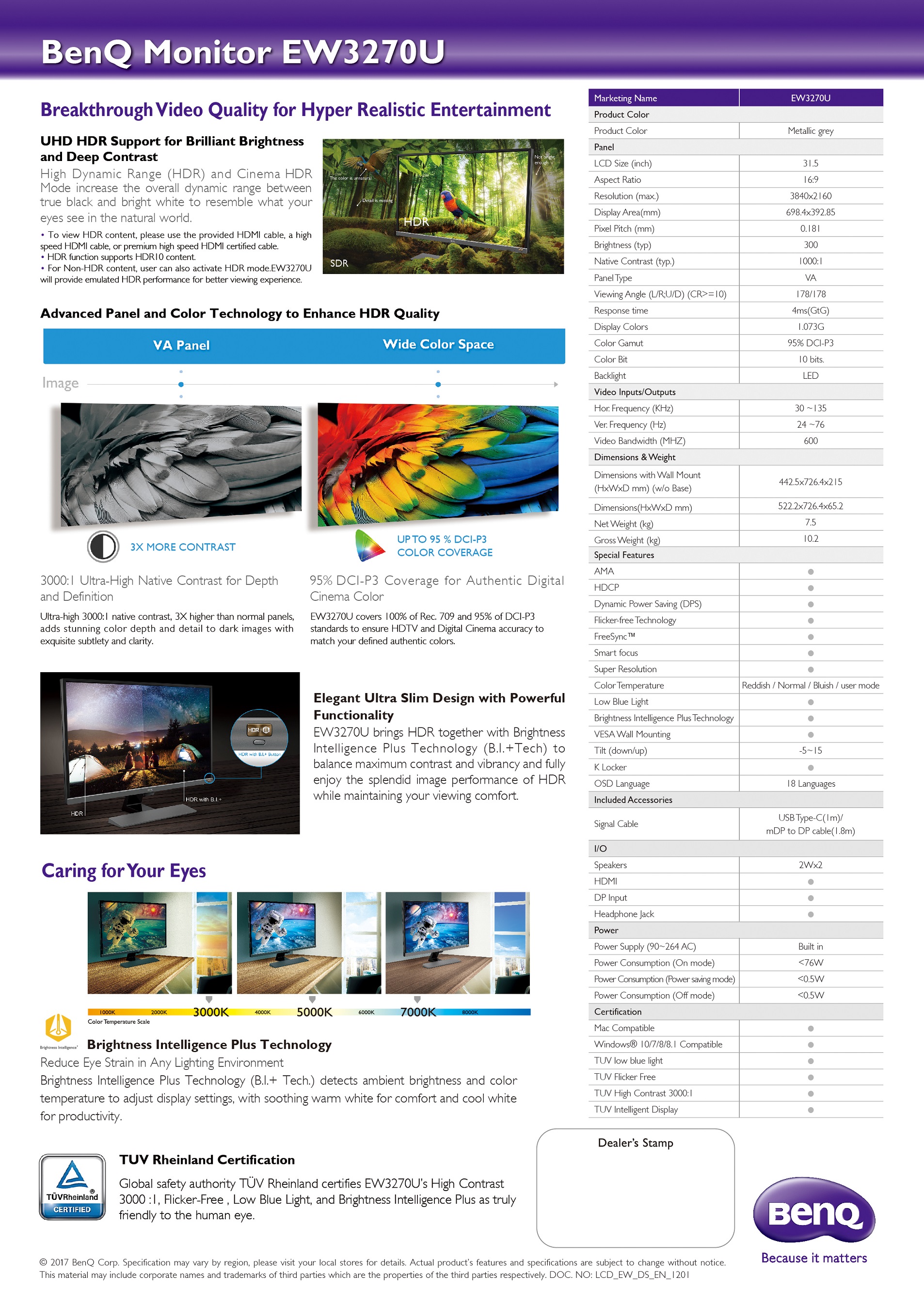 Fourthly, BenQ's exclusive Brightness Intelligence Plus Technology (B.I.+ Tech.) detects ambient brightness and color temperature to adjust display settings to deliver balanced brightness and color temperature to match the environment. B.I.+ Tech effectively adjusts brightness to avoid overexposure and enhances detail in dark areas; furthermore the adjusted brightness and color tone can reduce eye strain due to the harsh contrast and offer productivity and eye comfort.
The BenQ conveniently has high connectivity (superb HDR video quality from any connection source) and integrated speakers. In addition, to optimize your movie watching the Super Resolution Mode simulates high-resolution images by boosting the pixel density of the original video source to deliver an image performance of higher clarity and vivid colors for your video enjoyment.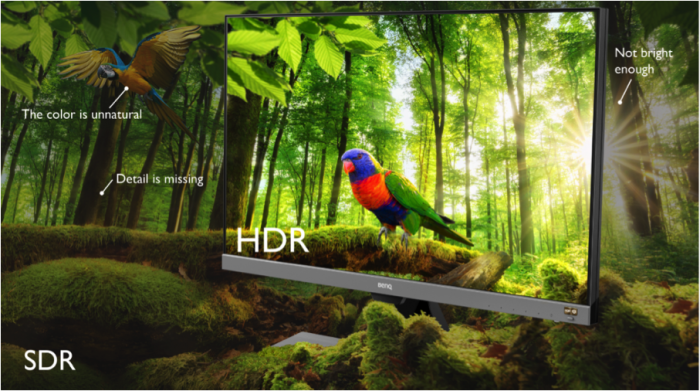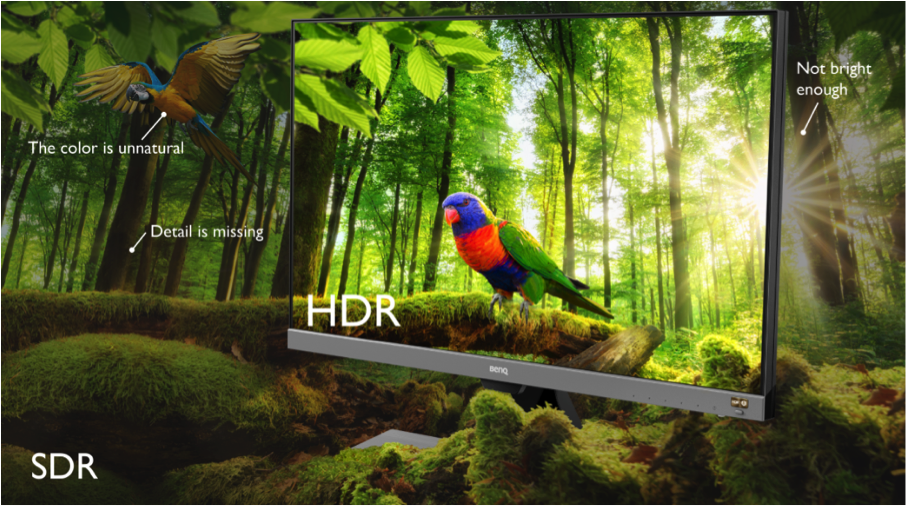 The next layer of quality comes from the Smart Focus Mode that highlights the selected window or area, helping users concentrate on the main viewing content by reducing distractions in the background.
One of the most valuable features is the Low Blue Light technology that is designed to filter out harmful blue light, effectively diminishing eye fatigue and irritation.
Finally, BenQ EW3270U features a stable flicker-free technology, which prevents the harmful effects of flickering (that most monitors have without us knowing) and ensures a comfortable and healthy viewing experience. Test your monitor for flickers by viewing it through your cell phone camera to see what we mean. 
Now, we hope you understand in detail why the BenQ Monitor is the most superior monitor out there. It's time to mitigate the damage and stress on your eyes, so you can focus on what is really stressing you out: midterms, finals and/or conquering the gaming world. Purchase a BenQ monitor now, because it matters.
Keep up with the latest technology being developed by BenQ Corporation by following them on their social media handles linked below.