Taking a gap year can often be the source of a lot of stress for students and their families. It has been proven multiple times, however, that a gap year might provide the extra life experiences and worldliness that some colleges are looking for. Some are even offering financial aid to help you take that year out. Princeton is an example of this, with it's Bridge Year Program. Gap years can help students learn things like independence, which certainly helps with studies. Actively learning and immersing themselves in new cultures, volunteering, and working all show a drive.
A drive that you'll be needing to get through your studies. Another critical aspect of the gap year is it allows would-be students to really think about what they want out of the degree, what they want to do as a career and get into the mindset. All good things when there is a lot of time and money spent on getting a good education.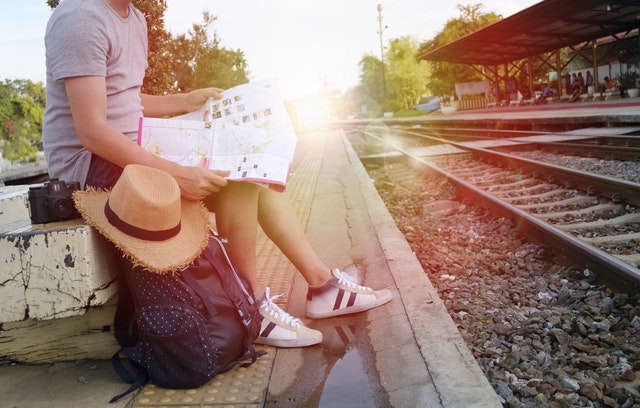 So when it comes down to it, if you have decided that a gap year is for you, where should you be thinking about traveling to? Should it be purely as exploring the world, or should it be volunteering?
This list won't be exhaustive, and it might not even have the countries that you're most interested in visiting, but each one will have a mention of some of the possibilities while there and what makes them an excellent choice.
Let's start:
Japan
A few great things about Japan straight off are the food, the fantastic train system, the gadgets and did we mention food? While you're there, aside from enjoying the rich cultures, of which there are a few subcultures too, you can opt to teach English for a while. You don't need to be TEFL qualified to do this either, so it makes it a pretty good option. There is a very low crime rate so, and visitors are very welcome, so the likelihood is you'll be very safe too. Things to note – don't blow your nose in public, it's insulting, make sure you check out how to shop for food as cheaply as possible, and you will need to invest in some face masks.
Fiji
This one isn't really for those looking for work, but more like a very nice tan, some fantastic scenery and a little slice of paradise. The crime rate is relatively low, but you should still be vigilant, the locals are very friendly, and the diving is phenomenal. A place to tick off your list as somewhere you've experienced.
Singapore
This one is either a short stay or one for those who have some cash to spend. It might not be as exotic as some other Asian countries, but you will not regret choosing it as a place to spend your time. With a vast mix of cultures and four main languages, it is an exciting place. There is plenty to do regarding walks, museums, art and of course food. Like Japan (and many other countries) you will have to pay strict attention to their laws, there are fines for a lot of things. If you are staying here for a while, you will be able to find jobs similar to that of most Asian countries. TEFL is a solid choice. You can also get in touch with gap year specialist companies that will help you out. You might love it so much you're left wonder how much a mortgage loan will be, and how long it will take you to learn the language.
Europe
This might seem a little unfair to lump some countries together, but their ability to be linked by a fantastic train system means that you can get a whole lot done while here. Interrailing is a very popular choice amongst people who want to experience a lot of different cultures in a pretty short amount of time. The top of most peoples list is France, more specifically Paris. You can opt to take courses in art, history and learn French at the same time. Most people speak English and contrary to some popular myth the French are a welcoming and hospitable bunch. If you want to get a job while here, ideally you'll have learned some French, and you can pretty much apply for any service type job. Don't forget to bring the correct protective measures on your trip. A top tip is to try not to live in any of the main cities, the prices of accommodation will be much higher than you wages might stretch.
The Netherlands
Another fantastic options, and while there are many exciting things to explore there, it is also home to some of the most beautiful cities and excellent food. It might not see at first glance that 'sausage and chips' is a delicacy, but it means you haven't tried a Frikandel Speciaal with Frit and Mayo. As for jobs? There are many English speaking offices and start-up businesses, the Dutch are a very innovative and industrial people, and the opportunities are aplenty. Before you head over, try and learn a few words but don't worry too much the country is a melting pot of different background and most people speak English.
Italy
Another common one on the list. And rightfully so. The country of exquisite food, beautiful (beyond explanation) scenery, and a vibrant culture. While you can spend your weekdays teaching English (common theme but unbelievably useful almost anywhere you will visit), you can spend your weekends roaming around Rome, eating Testaroli, and learning the language.
In the end, there are plenty of countries out there to explore but if you are looking to take a gap year then think about picking up a TEFL qualification to give you more options when you arrive. Backpacking, and staying in hostels might work in some countries, but if you manage to pick up some teaching or bar work, then you might want to think about Airbnb apartments, the occasional hotel and room rent. The gap year should be about expanding your mind, new experiences, unusual flavors, and new people. The people you meet while traveling often becomes close friends while you're there and long after.