Lots of people meet the love of their lives during their college years and some folks like the idea of letting the world know about it. If you find someone special and you want to spend the rest of your life with them; you might decide to propose marriage. That doesn't mean you have to tie the know straight away, but it's a substantial commitment you will make to that individual. With that in mind, this short post should help to point you in the right direction when it comes to planning the perfect proposal. Use the advice from this page, and you should manage to leave no stone unturned.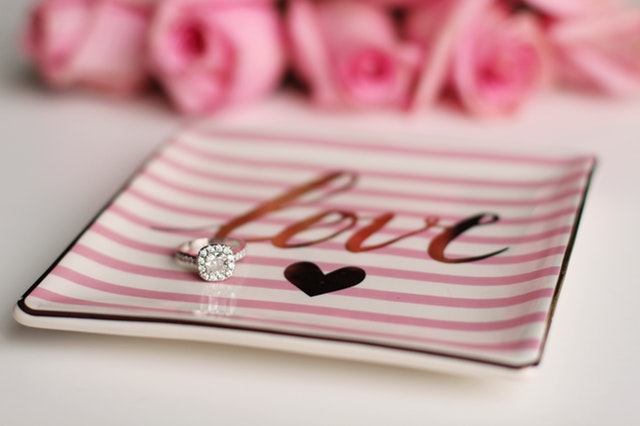 Getting a beautiful ring
Before you do anything else, it's essential that you choose the right engagement ring for your loved one. According to experts from 77 Diamonds and similar firms, most people spend around one and a half month's salary. However, as you're at college at the moment, there is a reasonable chance you don't earn a lot of cash every month. So, only apply that rule if you're working full-time. Everyone else should make sure they save until they have enough money to get something perfect. Try asking for advice from your partner's friends if you don't know where to start when it comes to choosing the right engagement jewelry.
Choosing your location
The location of your proposal is everything, and it could make or break the gesture. So, make sure you think long and hard about where you want to be when you ask your loved one for their hand in marriage. Indeed, the proposal setting is almost as vital as the wedding location. Some people like the idea of booking a table at a top restaurant, while others arrange a weekend away in Paris or something similar. The final decisions are down to you because you know your partner better than anyone else. Maybe you could go back to the place where you had your first date? Use your imagination.
Making the occasion special
There are lots of ways in which you could make the proposal an unforgettable moment in your partner's life. You could do that by secretly making sure all their family is waiting in the wings to congratulate you after proposing. You could even record the entire event on hidden cameras so your loved one can watch it back for the rest of their lives. Some people might even decide to mark the occasion by booking a short holiday in the following days. The possibilities are endless and only limited by your imagination.
Now you know all the basics of coming up with the perfect proposal; nothing should stand in your way. You just have to hold your nerve and start planning as soon as possible. Proposing during the summer months is always a sensible move because you have more flexibility when it comes to finding a romantic location. During the evenings, the stars will light up the sky, and the romantic atmosphere is guaranteed to get both of you in the mood. Good luck!