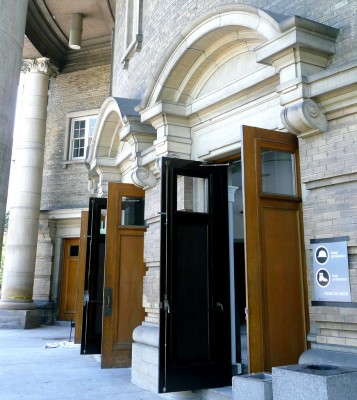 College can be a crazy time. Whether you're going to school in your hometown, home state, or even in a different state or country, you're sure to have the opportunity to experience new things.
Below are are 5 tips that are sure to help you make the most of your college experience:
1. Get Out and Make New Friends
The number one way to expand your horizons while in college is to meet people from different backgrounds. Whether it's someone from another state or another continent, getting a new perspective from an outside source is always a great way to get things moving in the right direction.
Whether that means lunch with some new friends from the dorm or going on a walk with a new acquaintance from the bus stop, get out there and try something different!
2. Join a Club
Every 'how to' college list has this one on there, but it's for good reason. Through personal experience, it truly pays dividends for years to come, and the earlier that do it the better.
Most schools offer an insanely broad range of classes, and it's also the best place to meet like minded people who share your interests. Ranging from long boarding to sculpture to guitar clubs, you're sure to find a something that's the perfect fit for you.
3. Play Intramural Sports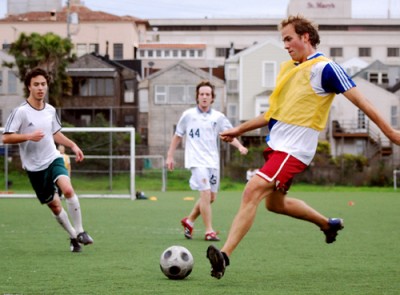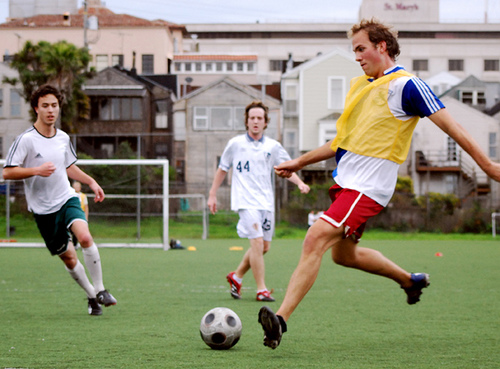 At most universities intramural sports are a big part of daily life. As you walk through campus, you see people out on the soccer fields and basketball courts tossing frisbees and shooting hoops.
It's a great way to stay fit while having a good time and meeting new friends.
Some of the great sports that you have to choose from?
Try disc golf, flag football, ultimate frisbee, slow and fast pitch softball, racquetball, etc. in addition to more traditional sports.
4. Study Abroad
Studying abroad can be the single most gratifying experience of a lifetime and it's a lot easier than you think. Most universities also help students offset the cost of a trip overseas, making it less costly for you to make the trip.
Do you want to go to London? Granada? Paris? Do it. Talk to anybody that you know who's studied abroad and see what they recommend. We're guessing that they'll be telling you to get out there and do it!
5. Get Out and Enjoy the Nightlife
This doesn't mean just going out to the bars and waking up with a hangover. Nightlife encompasses much more than that. Get out for a concert, a play, or a walk around town.
Sign up for the Nearly Naked Mile if your school offers it. Many universities do.
Meet up with a crazy group and get out and do something that you normally wouldn't. You'll be surprised at what you can find in a college town.
So there you have it; 5 tips to get the most out of your college experience.
Some may seem cliché (get out and meet people, join a club, etc.) but they became that way because they really are great ways to get out of the house and into some fun. College is primarily about education but it's also about the overall experience – the feeling that you get when you're young and working hard with thousands of people that are doing the exact same thing in the exact same place.
Don't sell yourself short. Get out there and make it the best years of your life.
It won't happen without a little help from yourself.
photo credit: Seat [ Tokyo Institute of Technology ] via photopin (license)
photo credit: Intramural Soccer via photopin (license)
photo credit: Open doors via photopin (license)