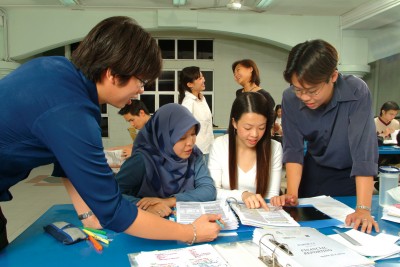 Quick: Name a city where students study abroad.
Did you say London? Maybe Madrid? You probably didn't say Ulaanbaatar — although students can and do study there.
If you're thinking about studying abroad, you can find some incredible opportunities beyond the typical Western European destinations. Following is an overview of study abroad experiences that appeal to a wide range of interests.
Sail around the world
Why pick just one study abroad location, when you can see several destinations in a single semester? The University of Virginia's Semester at Sea program will offer a 50th anniversary Around the World learning voyage in spring 2014, embarking from San Diego and docking at ports in Asia, including two stops in Japan and China; the Port of Singapore; and Port Louis, Mauritius. From there, the ship travels to Africa, stopping in Ghana, Morocco and South Africa. When the ship stops at two ports in the same country — as it does in Japan, China and Ghana — students have the option of staying onboard or traveling overland to reach the next port.
The Semester at Sea program also offers voyages that explore the Atlantic, Europe and Scandinavia. Students sign up for courses in advance of their trip, and instructors teach classes onboard the ship.
Study wildlife in Africa
Spend your spring or fall semester studying the wildlife, inhabitants and environment of east-central Africa, beginning your stay in Serengeti National Park. You'll study the Swahili language, visit conservation areas and spend time with the Maasai tribe during your four-month stay.
This program, offered through The School for International Training (SIT) is designed for students studying animal science, zoology, biology and similar disciplines.
Be a Nomad
Another offering from SIT, the Mongolia program offers students an opportunity to study the interplay of rural, nomadic lifestyles and rapid urbanization. Students will learn about political relationships between Mongolia and neighboring countries, and while the program is based in the city of Ulaanbaatar, students will be able to make excursions to stay with nomadic communities.
This 15-week experience includes lectures from domestic government officials and other key figures, in addition to professors.
Visit the frozen continent
Spend two weeks in Antarctica, studying the continent's role in the natural world as well as its historical significance. Offered through American Universities International Programs, this course welcomes students in all fields of study.
The course is held in December — which is summertime in Antarctica — so students will experience perpetual daylight during their stay. Departing from Argentina, a fleet of boats carries students to different points along Antarctica, where you can catch of glimpse of penguin colonies, whales and seals.
AUI also offers study abroad programs in Fiji, Australia and New Zealand.
What you'll need
Begin researching study abroad programs your freshman year — if not earlier — because many will require prerequisites, although not all of them do. Most programs also specify a minimum GPA to ensure participating students are serious about studying, not just about seeing the world.
Get a simple student health insurance plan that covers treatment for injuries or illnesses while you're abroad. If you'll be making a lot of day trips while abroad, make sure you pack neutral, versatile clothing that can be layered or combined in a variety of ways.
Pack dry shampoo in case shower facilities are scarce. And of course, bring a quality camera so you have a record of everything you saw on your trip.