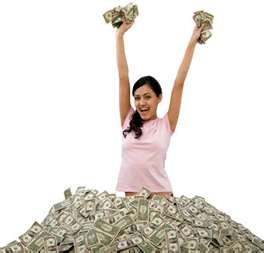 Whether you're looking for a job to make some extra cash while in college or searching for your dream job,  job searching can be quite the task. First, you need all your materials ready. Then, it can take hours to find job listings that match your interests and qualifications. Once you are ready to apply, usually online applications can be a hassle to fill out.
Get ALL application materials ready
All job postings are different. Some require cover letters or references while others do not. Either way, it's important to get all your materials ready so you can apply quickly once you find a job your really want. The longer you have to wait to apply, the more likely you will miss out on an opportunity. Usually applications require a resume, cover letter and 3 references. Some may require a transcript or a letter of recommendation.
It's also important to contact your references BEFORE you list them as a reference. This is a common courtesy and also allows your references to prepare for the phone calls or emails. Essentially, a reference should be someone who can provide information about your qualifications. Usually, references should be a previous employer or professor.
Write down previous employment information
If you have to fill out an application online to apply for a position, you will most likely have to fill out your work experience, including the addresses, phone numbers, contacts and contact emails of your previous employers. If you do not remember all this information, it helps to create a document you can easily access when you need to fill out an online application. It will make the whole process quicker and easier.
Double check before submitting
Anytime you submit an application, you will want to review it first to check for spelling and other errors. This is especially important when you are applying for multiple positions because there is more room for mistakenly writing the wrong company or contact name in your cover letter. Double check no matter what because even a small mistake in an application could cost you a job.
Keep job listings organized
Ever lose track of all the jobs you have applied for during your job search? It's easy to lose track when you are applying for multiple jobs. Keep track of the jobs you've applied for and jobs you plan to apply for during your job search.  This will help you follow up with companies on the positions. All you really need is the position, company name, contact name, the phone number or email, and a link of the listing.