Classes and parties are a surefire way to meet someone that you could be potentially interested in. Think about it. You're sort of stuck in a situation where you probably don't know every single person in the room.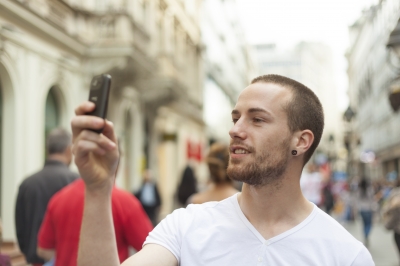 In class, you'll find someone to talk to about assignments and group work. At a party, someone will introduce you to the people you don't know and if they don't, it's not weird to just say hi.
Classes are over (or at least less often) and it's going to be harder to find (and then land) a date without these easy gateways at your fingertips.
Here are some ways you can land a date when you're out of session.
How to Get a Date This Summer
Tinder
Man, oh, man. Tinder is great when you're looking to find love or just a date. The app's tagline is "Tinder is how people meet. It's like real life, but better." Essentially, you sign up for the app, create a profile and see profiles of people who are near you. You swipe left when you see someone you like and swipe right when you find someone you aren't interested in chatting with. Once both parties have swiped left, you're matched up! You can talk with people on the app and either strike up a quick text convo or actually meet face-to-face at a local bar or library. A lot of my friends have met people on Tinder. Beware: There are some creeps on Tinder (just like there are creeps everywhere else)
Go outside
It's hard. The sun can  be harsh. (Where sunscreen or else!) If you go outside and talk with people, you're much more likely to have a better day and maybe land a date. Go anywhere! Go to Starbucks, a park, walk your dog, go to a pound, meet with a friend and get there an hour earlier. You need to stay open and put those shy emotions in your pocket. Just saying hello or asking someone a little about them can really open up a conversation.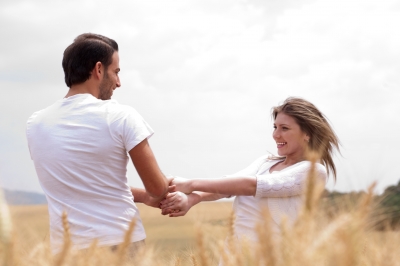 Go to the gym
Okay, this one is a littler harder. Some people really just go to the gym to work out and get into their fitness regime. Others are there in full makeup and a push up bra to meet the man of their dreams. Or maybe shirtless in little gym shorts to pick up some fit ladies. Anyway, there are ways to say hello. First of all, do not talk to someone mid-sprint. Also, don't talk to someone who looks red as a beet and is dripping in sweat. They're going to feel uncomfortable from the get-go. You can always start up a conversation at the water fountain, as you're leaving or coming in or maybe in one of the lower energy classes. Suggest a post-workout snack or smoothie. Maybe ask for a date and give the person some time to shower. If you're super into looking your best, it may be the best place to pump iron and pump your heart.