Do you like crunching numbers and analyzing data? More than theoretical things, some people are naturally good with numbers and stats. They are super quick with calculations, have an eye for detail, and know-how to make sense of data. If you share any of these traits, a career in accounting could be a perfect choice. You might think that accounting is tedious, but in reality, the field offers a range of exciting career choices for aspiring graduates.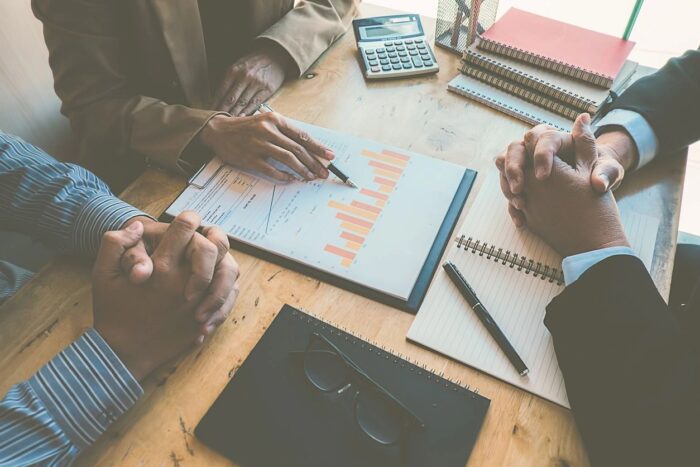 Perhaps, you can become a public accountant and provide financial and tax-related services to government organizations. Otherwise, you can look into auditing, investment banking, corporate accountants, or financial reporting. These occupations play an integral role in a country's overall economic health. As a result, the demand for accounting-related jobs is likely to increase, which means; you can enjoy a high median salary.
Therefore, we could say a career in accounting is a wise choice. However, as the accounting industry is expanding, you have to make a suitable career decision carefully. If you are facing difficulty in deciding this, have a look below. Here are three tips for picking the right accounting career.
Look at Your Level of Education
Typically, accounting jobs, such as bookkeeping require a bachelor's degree. You can complete a bachelor's in accounting and finance and step into the professional world as a finance assistant or junior accountant. After that, you can obtain additional credentials to step up into these roles. But if you want to work as a certified public accountant, a bachelor's degree won't be enough. For this, you have to opt for MBA with accounting concentration and acquire at least 150 credit hours.
In addition to letting you sit for the CPA exam, it will qualify you for different accounting jobs. In short, you have to spend some time thinking about goals to ensure you make the best decision. Most importantly, always remember that learning never stops. Even if you get a master's degree, keep looking for short courses related to FinTech or accounting software to keep pace with evolving market dynamics.
Explore Different Career Fields in Accounting
Many have a perception that accounting is a homogeneous field. That's nothing but a mere assumption. Today, there isn't one set of accounting career paths. It means you don't necessarily have to become an accountant after getting an accounts-related degree. You can go in different directions based on your interests. Here we are listing a few of the careers in accounting to help you explore this field.
Public Accountant: Becoming a public accountant is more like working as an advisor. You will provide tax consultancy and auditing services to clients, giving you experience in many facets of the accounting field.
Financial Accountant: These accountants work for a single organization and run their finance department. From preparing financial statements to analyzing reports – you will be responsible for every money-related matter.
Managerial Accountant: Unlike conventional accountants, managerial accountants focus on internal stakeholders. They prepare reports for internal auditing. In addition, they create budgets, allocate costs, and improve business performance.
Internal Auditor: Sometimes, investors call out for an audit in the company. Here, the internal auditors critically assess every piece of financial information to ensure the records are accurate. In addition, they prepare audit reports to regain investor's trust in the company. Hence, instead of calculating things, you will have to oversee the finances to prove compliance.
Cost Accountant: As every company wants to scale down costs, the demand for cost accountants increases. You will prepare strategies to cut back extra expenses and boost profitability.
Financial Planner: You can choose to work as an independent financial consultant. You will have to assist individuals and companies with their finances and guide them about investment decisions.
Tax Accountant: As the name says, a tax accountant focuses on tax-related accounting work. You would prepare quarterly reports of annual tax returns. Likewise, you will keep track of local, state, and federal tax regulations.
Where Do You Want to Work?
Unsurprisingly, the demand for accounts professionals is in every industry and field. Therefore, you can decide where you want to work. Firstly, think of your goals. Do you want to become a consultant? Are you more interested in analysis and financial modeling? Answering these questions will give you a better idea of which career best suits your interests. In addition, it will dictate the types of businesses for which you can work.
For instance, if you want to become an internal auditor, you will have to look for jobs in larger corporations. Likewise, if you're going to work independently, financial consultancy could be the best pick. Besides this, think of the environment you can thrive in and the one that aligns with your personality. Some kinds of accounting work have a consistent pace; meaning, your work will be similar every day. However, accounting work related to tax or finances will have busy and slow periods. Hence, think about how you like to work and pick a career accordingly.
Final Thoughts
Undoubtedly, accounting is one of the most lucrative career choices today. You can work in the manufacturing sector, service industry, and multinational firms. Similarly, you can choose from different accounting careers that align with your interests. Also, make sure the careers align with your educational goals since the more you learn, the better will be the job prospects.