Pharmacy technicians work hand-in-hand with pharmacists in running pharmacies, nursing homes and similar professional work environments. They are a fundamental part of the pharmacy circle as they help in compounding, measuring, and dispensing medication as required. They also handle administrative work like inventory management, filing insurance claims, and keeping records.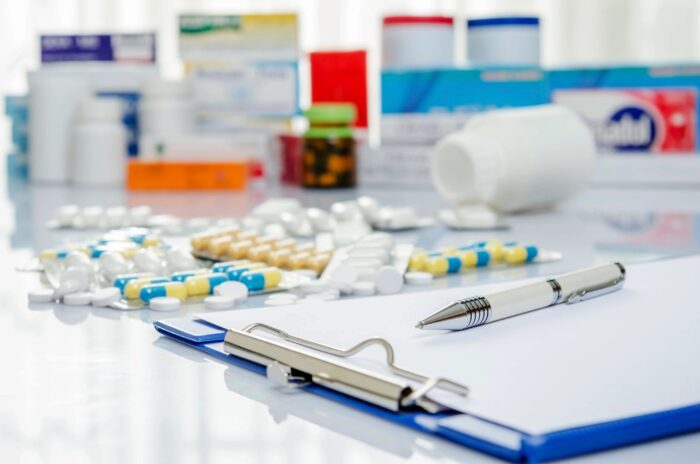 The pharmacy tech industry provides a lot of growth prospects for you and the career will continue to be a relevant one in the coming years. However, to get a proper hang of the industry, you need to enroll in a well-developed pharmacy technician program.
Online pharmacy tech schools exist in their numbers. They provide students with flexibility and convenience while learning. We've put together the top 5 best pharmacy tech programs that you can enroll in to get your pharmacy tech training.
Ultimate Medical Academy
An online Pharmacy technician program at UMA prepares you for entry-level roles in the Pharmacy field and prepares you to sit for the Pharmacy Technician Certification Examination (PTCE) if you meet the eligibility requirements.
This school provides a flexible curriculum designed to benefit your with school-life balance. You're also exposed to both the theoretical and practical skills that're required to thrive in the field. Soft skills like communicating with customers, critical thinking, and problem solving are also relevant to the field and as such, UMA ensures that you're properly equipped with these skills.
North Dakota State College of Science
As one of the oldest institutions in the country, the North Dakota State College of Science offers associate, diploma, and certificate programs across 84 career pathways and one of those is on pharmacy technology.
NDSCS offers an online pharmacy technician program at the different associate and certificate levels. This program is accredited by the American Society of Health-System Pharmacists and consists of 44 credits. Anyone with an AAS in pharmacy technology is qualified to register with the North Dakota Board of Pharmacy, and go on to gain employment as a pharmacy technician within the state. With this certificate, you're also eligible to sit for national certification tests such as the Certified Pharmacy Technician Exam.
To apply, you're required to have  a high school or GED diploma, ACT scores and results from another acceptable college placement test, and proof of English and math proficiency.
There's a compulsory eight-week internship that students must complete within the program.
Vincennes University
VU has the College of Health Science and Human Performance as one of its six colleges, and this college offers an online associate of science in pharmacy technology.
To qualify, you need to meet the university's general admission requirements, complete the prerequisite coursework in math and English, give a satisfactory criminal background check, and put forward a negative drug screen result.
To graduate, there's a clinical internship that all students must complete. It's included in this 2-year program that prepares graduates for all pharmacy technician roles, the National Pharmacy Technician Exam, and entry-level roles. In fact, Indiana requires pharmacy technicians to pass the exam before they can actively practice.
Central Piedmont Community College
Situated in North Carolina, CPCC offers almost 300 programs in 12 different career fields. One of those is the online associate of applied science and diploma programs for pharmacy technicians.
The American Society of Health-System Pharmacists (ASHP) accredits CPCC's online  pharmacy technician programs. Once this is completed, you're qualified to sit for the national certification exam to earn your certified pharmacy technician credential. The Pharmacy Technician Certification Board is in charge of this exam.
During your course, you're expected to complete a supervised clinical training with a licensed pharmacist.
State Fair Community College
State Fair Community College offers three online programs for pharmacy technicians which include a professional certificate, an associate of applied science in healthcare with an emphasis in pharmacy technology.
The professional certificate prepares you to take the Pharmacy Technician Certificate Board Examination which qualifies you for the certified pharmacy technician (CPhT).
What's more? The professional certificate helps you understand healthcare courses and gets you ready for actual work. The pharmacy technician emphasis of the healthcare AAS degree prepares you to work in retail and hospital pharmacies and other related healthcare environments.
Final Thoughts
If what you're interested in is to work closely with people and pay more attention to detail, then the pharmacy technician role may be the right pick for you.