Many physical therapy students have yet to find the ideal kit to provide their services at home. Today we bring you a guide so you know what you need when visiting your patients.
Home therapy is one of the most common options when you just finish your studies and many have doubts about what equipment to take, what is the easiest to transport, etc.
Basic physiotherapy equipment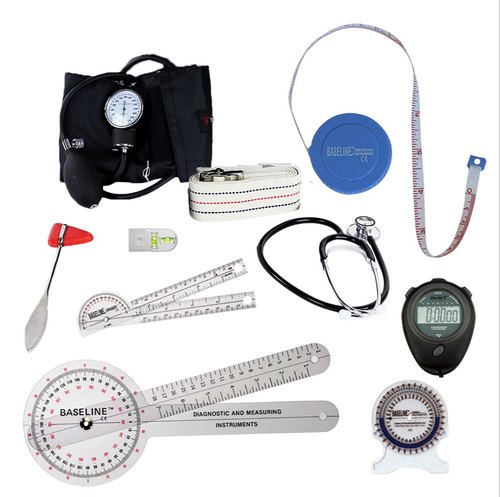 Electrotherapy equipment
It is one of the main and most used tools by physiotherapists. With the help of electricity, various diseases can be treated. Through electrical stimuli and to provoke therapeutic effects, the muscles trigger a physiological response.
The equipment has several modalities between TENS, ENDS, among others, and programs for certain applications. All the parameters can be modified at will. In general, they have outputs for two or more channels, are battery-operated or connected to the electrical supply. They come in a case or briefcase for easy transport where all your accessories fit.
Ultrasound
They are high-frequency waves – higher than sound – that travel through a gel into the body. Unlike X-rays, ultrasound does not use radiation.
There is very practical equipment to transport. Some types go from 1 megahertz upwards and the time and intensity can be modified just like the electrotherapy equipment.
Resistance band set
Also called resistance bands, they are very useful for strengthening exercises. Each league has a different resistance, which allows the evolution of the patient's treatment.
Thermotherapy
Specially used to treat inflammatory skin lesions, with an application of heat that must be higher than the patient's skin temperature. For this type of therapy, a smart compress is used, with a button that, when pressed, the gel contained in the bag begins to heat up, to release heat. They are reusable. This compress is extremely practical to give therapies at home. You can also use the famous hot water bottles, although nowadays they are less practical.
Rubber balls
These balls of different sizes are very good for self-massage exercises or recreational activities with the patient. They can be used to release tension or to correct various ailments in the body.
Plasticine
These types of materials are of great help and you can do many activities to work with your hands or coordination.
Infrared lamps
Another accessory that can be of great help is these types of lamps. They measure approximately 50 centimeters and fit almost in any space.
Neither can you miss the neuromuscular bandage, creams, oils, and gels.
A neurological hammer is never too much, with which you can also do sensitivity tests, since some, at the bottom, have a brush for superficial sensitivity and at the top a needle for deep sensitivity.
Kit with different types of bandages. Disposable wet towels pack and antibacterial gel.
Transport
All this is placed in a suitcase where we can accommodate all the items in an orderly manner to facilitate their removal.
Stretcher
Finally, of the most important thing to provide physiotherapy services at home, it is essential to have a folding stretcher. They are very easy to store and can be carried by hand.
With two hands you can take all your gear almost anywhere.
Final thoughts
If you are preparing to be a professional physiotherapist, it is essential that you gradually acquire your work tools.
Try to be practical with these ideas and if you have a relatively easy day, only take what you need.
Helping people to rehabilitate from their ailments, either at home or in licensed centers, is very rewarding. To find out more frequently asked questions about physical therapy click here.