The introduction of Bitcoin (BTC) and an assortment of other cryptocurrencies has changed up the way we think about money.
Unlike fiat currencies, cryptos (like Bitcoin, Ethereum, Dogecoin etc) do not have a tangible physical presence. They exist only in the digital realm. Besides that, cryptocurrencies are fully decentralized and unregulated.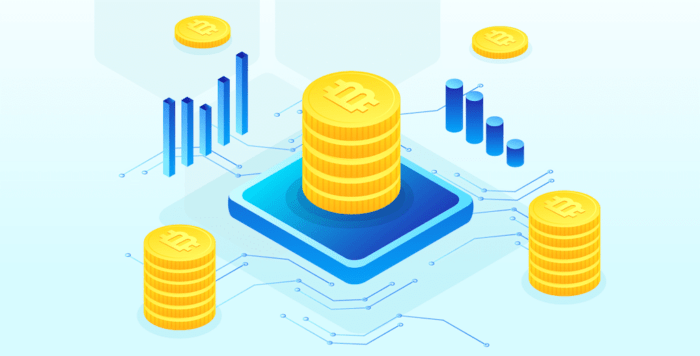 What does this mean?
Basically, cryptos are not issued by governments or any central monetary authority. Instead, they exist on the blockchain and are created by crypto miners who work to authenticate and validate transactions.
Because of this, cryptocurrencies are unaffected by government monetary policy. In the case of Bitcoin, the cryptocurrency exhibits inflation-proof characteristics.
Existing in this decentralized environment opens up a variety of opportunities for wily investors looking to capitalize on a niche.
Traditionally, banks and lending institutions were subject to immense amounts of scrutiny. Anyone looking to open his/her own bank would likely find it impossible to even obtain the approval needed.
This is one area in which cryptocurrencies have a clear advantage. Being in a decentralized environment, it is significantly easier for just about anyone to start lending funds to borrowers.
Originally, crypto mining was the way to earn passive income with cryptocurrencies. Given how insanely competitive and industrialized mining has become, it is nearly impossible for amateurs to start mining crypto.
Here is where we can see how crypto lending comes into play. Various crypto lending platforms will pay you interest for depositing your cryptocurrencies. The same way in which a high interest savings account works.
If you're the type of investor who's looking to play the long game, then crypto lending can be a good way to earn some passive income.
All you'll have to do is to deposit your cryptos i.e. Bitcoin and enjoy the interest payments. In the meantime, your cryptocurrencies will be lent out to the borrower.
A word of warning though, the cryptocurrency market is entirely unregulated. This means that there is literally no regulation of any kind. Crypto lenders are usually uninsured and are not required to safeguard your assets. The competitive nature of the market is the only way you can be sure that you won't end up out of pocket.
That's why as a rule of thumb, you should always do your homework before lending out your hard-earned cryptos to strangers on the internet. To give you a hand, here's a selection of the best crypto lending platforms you can work with.
BlockFi is amongst one of the most highly-rated crypto lending sites in the world and with good reason. Two reasons why BlockFi comes highly recommended is because they have interest-paying deposit accounts and allow you to withdraw your money at any time.
Summary: A great choice for those looking to start lending crypto. Be aware that their interest rates tend to fluctuate.
Founded in 2017, YouHodler is a crypto lending company based in Switzerland. A member of the Crypto Valley Association, YouHodler has been praised by many for the speed in which transactions are processed.
Summary: Given their structure, YouHodler targets short-term lenders and borrowers. Thus making them an ideal choice if you don't want to lock your cryptos down.
Owned by BitGo, Lendabit is regarded by many as being one of the safest lending sites in the industry. The company has taken steps to minimize lender's risk exposure through stringent background checks and various security measures.
Summary: If you're in the market for a safe choice, then you can't go wrong with Lendabit. Provides a variety of short, medium, and long-term loans.
BtcPop is another lending platform focused on short-term financing solutions. The platform also works with various different coins and even some popular altcoins. As an added plus, lenders are free to withdraw their deposits at anytime.
Summary: If short-term flexibility and altcoins are your thing, then you definitely can't do better  than BtcPop.
So there you have it – the 4 best crypto lending platforms that you can try out today. Click here to learn further about crypto lending platforms and how to avoid scams. Don't forget to let us know which of these platforms served you the best.