Alcoholism is a serious issue that millions face across the globe, many not even realizing they have a problem. It may not come as a surprise that many young adults are susceptible to alcohol abuse. In fact, about 20% of college students meet the criteria for alcohol use disorder (AUD). Factors like partying, social behaviors, and stress can all play a major role in university life and can perpetuate unhealthy patterns of drinking. Let's take a look at how this addiction begins and if it is really a problem worth dealing with.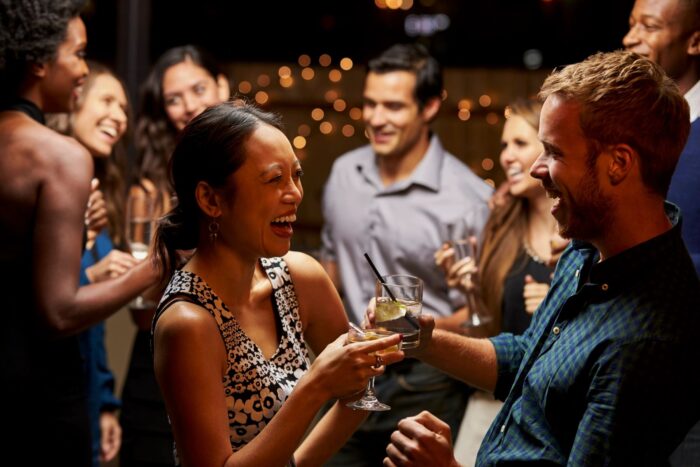 Partying
College parties are notorious for being wild, exciting, and fun to the young twenty-something. There are plenty of ways students can get involved in parties, and they are often not hard to find on a college campus. Greek life can consist of partying, drinking, and socializing any night of the week. Generally, college campuses are located in central locations where students can walk to bars, fraternity houses, or other popular nightlife spots.
Partying is a major way that most college students meet friends and ease the stress of a busy schedule and tough courses. According to a study on college student opinions, some students begin partying on a Thursday night and end the weekend on Sunday morning, cramming their schoolwork in before Monday's classes. While their binge-drinking patterns carry them through the weekend, these students are still able to keep up in a competitive academic environment.
Stress
As a student, stress is an established component of the college experience. The stress of becoming independent, increased schoolwork, demanding jobs, or moving to a new city or state can take a toll on student minds.
Many turn to alcohol as a coping mechanism to relieve stress and ease the awkwardness of starting over in a new environment. Tailgates, parties, bar scenes, or casual hangouts are all environments where a student might have a couple drinks to take the edge off. So, if everyone is doing it, when does a couple drinks a night become a serious addiction?
Is it Really a Problem?
Heavy drinking on a consistent basis while still being able to maintain a normal lifestyle is a major sign of high-functioning alcoholism. Functional alcoholics often get their drinking patterns from college. Being able to drink heavily while still being able to succeed academically and move into the professional world can lead young people to believe they do not have a problem.
However, there are many health risks associated with alcoholism, and high-functioning alcoholics are just as susceptible. Dependence on alcohol can lead to increased risk of depression, anxiety, liver damage, heart failure, or certain types of cancer. These may not seem daunting to a healthy college student, but they can present themselves quickly and can lead to regret years down the road.
When to Make a Change
If you feel like this may describe you, it might be time to evaluate your drinking habits. Making a change during college can help you avoid the negative, lasting effects of alcoholism later on. There are plenty of resources and addiction treatment options available, take some time to research what would be best for you.
About the Author
Emily Galvin is a creator on behalf of The Hope House, a luxury rehab center in Scottsdale, Arizona dedicated to personalized care and long-term sobriety.