If you're a music student, you've probably mastered one or multiple instruments. Many music students aren't aware of how valuable their musical talent is and all the different ways that they could turn this talent into a source of income. Finding a musical side hustle could be a great way to support yourself as you study. You'll get to do something you love and might be surprised by how much people would be ready to pay for your services. Let's take a look at a few ways music students can earn some extra money.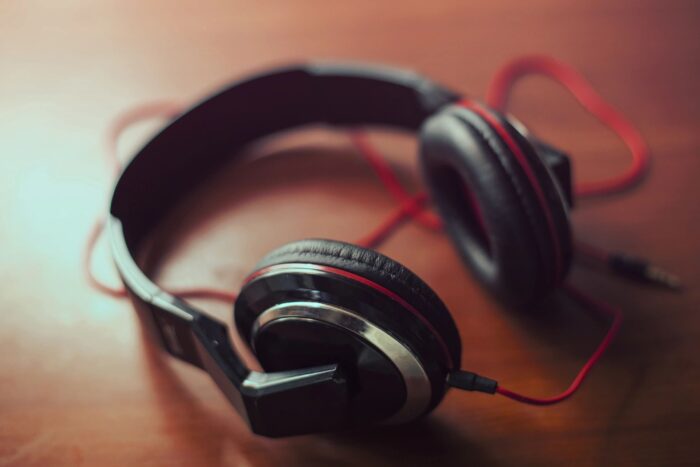 Become a DJ
Working as a DJ could be a great way to earn some money on the weekends and you could make good money depending on the venues you play at. You'll have to learn the ropes at first but people who have a real understanding of music always have an edge when it comes to DJing.
The most important part will be to practice and find some easy gigs at the beginning so you can learn and make a name for yourself. Once you've worked a few gigs, you can approach venues yourself or work with an agent.
Since you already know music, all you'll need to learn are some fundamentals and how to use modern DJ equipment. While the current technology is pretty advanced, it's also very user-friendly and you could learn how to use a DAW and controller simply by looking at a few videos online. You could also get into producing and earn even more money that way.
If you want some of the basics of DJing and producing like beatmatching, for instance, you should check out this article on how to beatmatch from PIRATE.COM. They explain exactly how to produce music and what type of tools you'll need in your setup. They also teach a few advanced techniques you can use to make your tracks sound more professional.
Teach Music
Teaching music is one of the easiest ways to earn some extra money as a music student. If you have the basic skills needed, you could decide to teach people one-on-one or give classes. The most beautiful part is that you won't even have to leave your home to give classes. You can use Zoom or Google Meet to give classes remotely and use music management software to schedule classes and collect payments.
Start a Music Blog
You could also start a music-related blog. Starting one is extremely easy and you can get one for free if you'd like, but you could have a nice-looking professional blog with a personalized domain name for under $20.
All you need to do is head to a site like GoDaddy or NameCheap and apply for a domain name. Then, you can go on a site like BlueHost or HostGator and get a cheap hosting plan. Once you've installed WordPress on your domain, you'll be able to choose one of their themes and start blogging.
The most important part when you have a blog is monetization, and thankfully, there are plenty of ways that you can monetize a music blog. One of the best ways to do so is through affiliate marketing.
If you know a specific instrument inside and out, you could have a buying guide for people looking for that kind of instrument. You can also recommend a few models, sign up as an Amazon affiliate, and add affiliate links so that you get a commission every time someone visits a product page after reading one of your recommendations.
Start a Cover Band
If you've always wanted to start a band but aren't confident in your compositions, you can always start a cover band instead. You could get together with other students you know and start doing gigs around your area. Some people are hesitant to do this kind of work, but many famous musicians became famous that way. Most groups love having their work covered because it keeps them relevant too, so don't be afraid to try and don't feel like you're some type of imposter.
If you want to know how to get your first gigs, the easiest way is to approach venues directly. Ask to speak with the person in charge of booking acts and pitch your band to them. Ask them what their audition process is.
You should have a website for your band along with some footage of you performing either in a venue or in a rehearsal studio. You'll then be able to give links to the people you meet so they can see what your live performance is like. Weddings are also a great option for cover bands. In this case, you could advertise your services yourself or work with a wedding entertainment agency.
To succeed, you'll need to get organized and ensure that your band is well-rehearsed and has a good selection of songs. Audio cable storage is crucial but can be tricky if you don't have the right equipment, so you need to ensure that all your cables are properly organized and labeled. You'll also need to be willing to practice a lot and focus on honing your skills.
Finally, you need to ensure you're getting paid for your work. Have a contract ready before you start playing gigs, and make sure that everyone in the band understands what they're getting paid and how it will be split. This will help you make extra money and avoid any disagreements in the future.
Become a Promoter
Being a promoter is one of the coolest jobs in music, and, if you manage to work around acts that you actually like, you'll love every single minute of it. As a promoter, you can either help bands and artists promote their upcoming gigs, or approach bands, book them, find a venue, and promote the event. Working with a promoter as a sub-promoter is usually the less risky way to do it, but doing it yourself will make you more money. It's up to you to see how much risk you can tolerate and what you can do with your budget.
Transcribe Music
Knowing how to write sheet music is a very unique skill and some people will pay you to transcribe their recordings. Websites like Tunescribers offer transcription services and all you'll need to work with them is two samples of sheet music you've written before. You could also offer your services on Fiverr and look at the other services you could offer there as a musician.
These are all ways that you can take your knowledge of music and musical talent and turn it into a side or full income. Look at as many options as possible, and look at opportunities that generate multiple streams of income for yourself.