By now you're sure the Jeep Wrangler is the vehicle for you — and not just any old Wrangler, but a new one. Whether you're chomping at the bit to hit the off-road trails in a Rubicon or are mostly looking forward to cruising around town with all the windows and doors down, the Wrangler is known for its sense of adventure.
But first, you have to figure out how you're going to pay. It's like standing at a fork in the road, wondering which path to take: Is it better to buy or lease a Jeep Wrangler? Technically, it depends on your situation — but here is some info you can use to help make that exciting decision.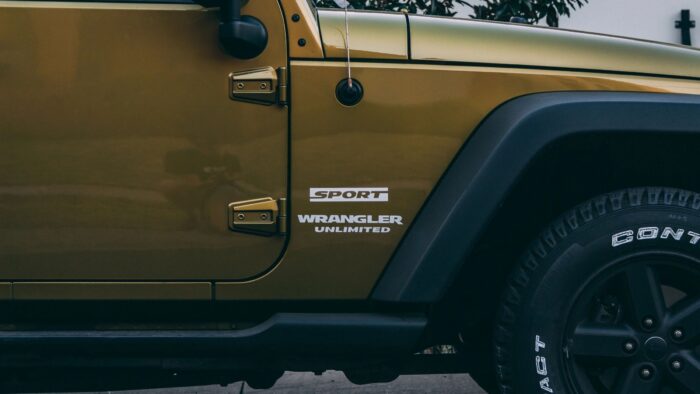 It May Make Sense to Lease a Jeep Wrangler If…
Leasing offers a way to get a new vehicle for lower monthly payments and a shorter overall commitment. During times of uncertainty — like the ongoing worldwide COVID-19 pandemic — some experts recommend considering a lease. Why? Because opting for a two- or three-year contract with little to no money down may be less anxiety-inducing than buying a car outright.
Some advantages of choosing a Jeep Wrangler lease include:
Being able to get into a new vehicle every few years.
Having warranty coverage for most or all of your lease.
Only paying for the amount of depreciation you "use."
Leasing your SUV does impose some limitations, though. Your contract will spell out the maximum number of miles you can drive per year without incurring overage fees. You will also likely not be able to make major modifications to a leased vehicle — which means serious off-road enthusiasts who want to trick out their Wrangler from bottom to top may be better off buying.
At the end of your lease, you'll have the option to either buy the Wrangler for its residual value or just turn it in at the dealership scot-free.
It May Make Sense to Buy a Jeep Wrangler If…
When would buying a Jeep Wrangler probably make more sense? Well, we've already covered one common scenario: If you want total freedom to customize your SUV.
Another instance in which buying would be your friend is if you know for a fact you're going to a higher-than-average number of miles on those tires. Already have a massive road trip planned to see some national parks this summer and have a daily commute to work? At the very least you'll want to try to get a lease deal that allows more miles. Otherwise, you could pay something like a quarter per extra mile. If you buy your Jeep, you're free to drive as much or as little as your heart desires.
Along these same lines, hardcore off-road enthusiasts will more than likely want to buy. Why? Because if you incur anything beyond normal wear and tear on your leased Jeep, you'll be on the hook for fees. While a gentle day of mudding might fly, rock crawling and fording streams are better left for a vehicle you own rather than "rent."
Buying a new Wrangler typically requires a payment of around 20 percent. While you are responsible for paying the full price of the vehicle, it's yours once you've repaid your loan. This means you can feasibly drive it for as long as you'd like, or as long as the vehicle lasts.
There's no question you want your next vehicle to be a Jeep Wrangler — now you just have to decide based on these considerations whether buying or leasing makes more sense for your current situation. Think about how long you want to have the vehicle, what monthly payments your budget can support, how many miles you tend to drive and how much you plan to modify your SUV.