Once you start studying at college, you will probably start to hear lots about the various opportunities to study abroad. The majority of colleges and universities up and down the country have partnerships with other educational organizations and institutes around the world. This gives their students the chance to travel abroad to spend a semester studying at a foreign college or university. In some cases, students can even spend a whole year or their entire course abroad at an international college.
For many students, this is certainly a very exciting prospect indeed as it gives them a chance to go and experience living in another part of the world. But is studying abroad really all that? After all, it can't all be the ideal situation can it? Otherwise, everyone would want to take part. It's true that there aren't just pros attached to this kind of situation – there are some cons that you have to weigh up when deciding whether or not you should take part in a semester abroad. Read on to find out what exactly they are.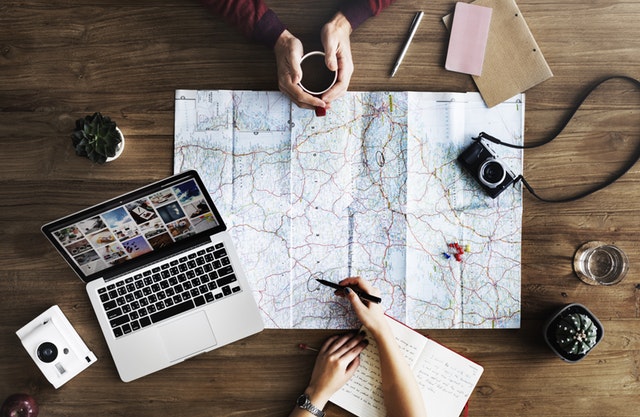 Pro – It's A Great Chance To See The World
Probably the most obvious benefit of studying abroad is that you will have the chance to get out there and see the world. This is possibly the most exciting part of studying abroad in the first place. If you have not traveled much in the past, then this will certainly be a great opportunity for you to see something new. Depending on where you study, you might even be able to travel a lot in your spare time and see as much as possible. For example, if you choose to go to a European university, you will be in the perfect location for country hopping and seeing as many different places during your time there. As well as seeing all the big sights, you will also be given plenty of chances to take part in some thrilling activities that maybe aren't available in your home country.
Con – It Can Be Very Expensive
One of the biggest problems with traveling abroad and studying in a foreign institution is that it can be extremely expensive. As the foreign university isn't regulated by your home government's educational system, there might not be any grants or bursaries available for you to help with the cost of tuition fees. Plus, you will need to pay your own travel to get there in the first place; if you are traveling to study somewhere far off, such as Australia or New Zealand, that could be extremely expensive indeed! So, you will need to start saving! Paying off your current debt using some of the tips on this site could greatly help improve your financial situation. And by doing so, you will find that it is easier to save up for your year abroad.
Pro – You Can Learn A Language
Studying abroad is extremely popular with students who are studying a foreign language as it gives them the chance to spend an extended period of time in a country where their target language is spoken. But this is also a good reason for non-language students to travel abroad too. Just because your major isn't a language doesn't mean that you should avoid learning a new language. Having a second language under your belt is a great skill indeed and one that most of us should strive for. You will find that many employers look for new hires who have more than one language on their CV even if the job they are applying for doesn't require them to have one. That's because knowing a second language shows that the potential employee has a fantastic ability to learn and develop themselves, which is something that all employers want to see.
me after taking one duolingo french lesson pic.twitter.com/9To0aZQWii

— Amazing Nature (@chillwildlife) April 9, 2018
Con – You Might Miss Friends And Family
If there is one thing that most year-abroad or semester-abroad students regularly complain about, it is the fact that they don't get to see their friends and family back home as much as they would like. After all, you will all be in different countries! Thankfully, though, there are now some great ways to stay in touch. And this is all thanks to tech! Apps, such as Whatsapp and Facebook Messenger, make it a lot easier to message your friends and family back home whenever you feel like it. What's more, you can also use Skype or FaceTime if you ever want to chat to anyone at home face-to-face. Plus, I'm sure that your friends and family will all be very eager to visit you in your new home. They will love having an excuse to go away for a holiday!
Pro – It Can Broaden Your Horizons
Another great thing that needs to be mentioned about studying abroad is that it can seriously broaden your horizons. You will be exposed to so many new ideas and ways of thinking that you will be able to see a lot of new perspectives. And this is all great for your own personal development. You will find that your new-found independence that comes with moving abroad will help you grow and develop as a person, and you will end up all the better for it.
Con – Traveling Home Might Be Difficult
Depending on where you decide to study, traveling home for a weekend or a week to visit your friends and family might not be possible. The airfare could be extremely expensive and you just might not be able to afford it. That is especially the case if you are only studying abroad for one semester as you might not have long to save up for some more flights once you have already paid for your own return ticket to get to your study placement. Not only that, though, but the distance that you would have to travel might make it incredibly difficult too. For instance, if you do decide to move to Australia for your studies, the journey there could take around twenty-four hours. And you might not have time to take an extra two days away from your studies for the traveling. So, you need to bear this in mind when you start to decide whether you should study abroad or not. If you usually get very homesick and would ideally like to visit home at least once, maybe studying abroad just isn't for you.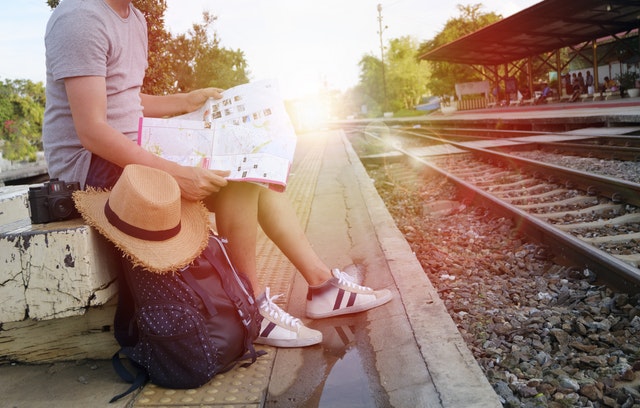 Pro – There Are More Career Opportunities
There is no denying that studying abroad looks absolutely fantastic on your CV. Lots of people who spent semester abroad often find it incredibly easy to land a job pretty much as soon as they graduate from college. This is largely because it opens up a lot more career opportunities for you, so you will have more jobs to apply to. And that is especially the case if you come back from your semester or year abroad with another language added to your skillset. You can then apply for jobs in any country that speaks this other language. Who knows; your semester abroad might even turn into a whole life abroad!
Con – You Could Have Trouble With Culture Shock
Lots of people suffer with culture shock when they first move abroad. Have you heard of culture shock before? It's just a term given to the initial overwhelming feeling of being in a new country and a foreign culture. It can take some time to feel very settled in a new culture, and some people don't settle in at all. However, as long as you are aware that there will be some form of culture shock, you should at least expect it and know that this uneasy feeling will soon pass. The best way to get over any culture shock is to keep yourself busy and throw yourself into the culture so that you experience it first hand. Before you realize it, you will soon feel settled and very much at home in your new country!
Pro – Meeting New People
Of course, you will also meet a lot of new people while you are studying abroad. Many of the people who you meet will become friends for life! You will find that it is a lot easier to make friends with fellow expats at first. But once the locals who you regularly see get to know you, they will start to warm to you and open up. The best way to know that you've made it in your new foreign home is that you have some local friends – that shows that you have been accepted.
Con – Long-Distance Relationships
Long-term relationships aren't always as great as people think they will be and not many couples survive them. This makes them a con of moving abroad. Even if you are single, you never know when you might meet the love of your life. What if you meet someone while you are studying abroad and have to leave them when you return home? Do you think you can handle that?
Hopefully, you now know what needs to be considered when it comes to studying abroad.