Just over two weeks ago we ran a publication highlighting the YouScience College Success Profile™. With 14 various aptitude assessments – ranging from visual comparison speed and vocabulary to hand-eye coordination and time frame orientation – and two interest profile areas, YouScience creates a comprehensive college success profile that steers students towards a profession that is in-line with their natural abilities and interests. College is already stressful enough. Spending more time and money than is already required is unnecessary and can now be avoided thanks to YouScience.
This finely tuned formula is derived from over 90 years of empirical, research-based scientific studies that is tailored to help individuals seamlessly transition from high school to university and in to the work force.
After completing the 2.5 hour test, users are given their results which specifies which career areas and aptitudes are best suited to their personal strengths.
The turnaround is very quick as well. In just under a week I was on my way to exploring which career would best suit my personal traits and characteristics.
The summary began by outlining my strengths.
As shown in the image below, my top three aptitudes were sequential reasoning, idea generation, and spatial visualization with my top three interests falling within the artistic, social, and enterprising categories. Based on my comprehensive test results, it was determined that my overall work style was Extrovert/Liaison. According to YouScience:
Extroverted Liaisons enjoy representing a cause they care about while hearing others' opinions and perspectives. They make excellent campaigners and market researchers.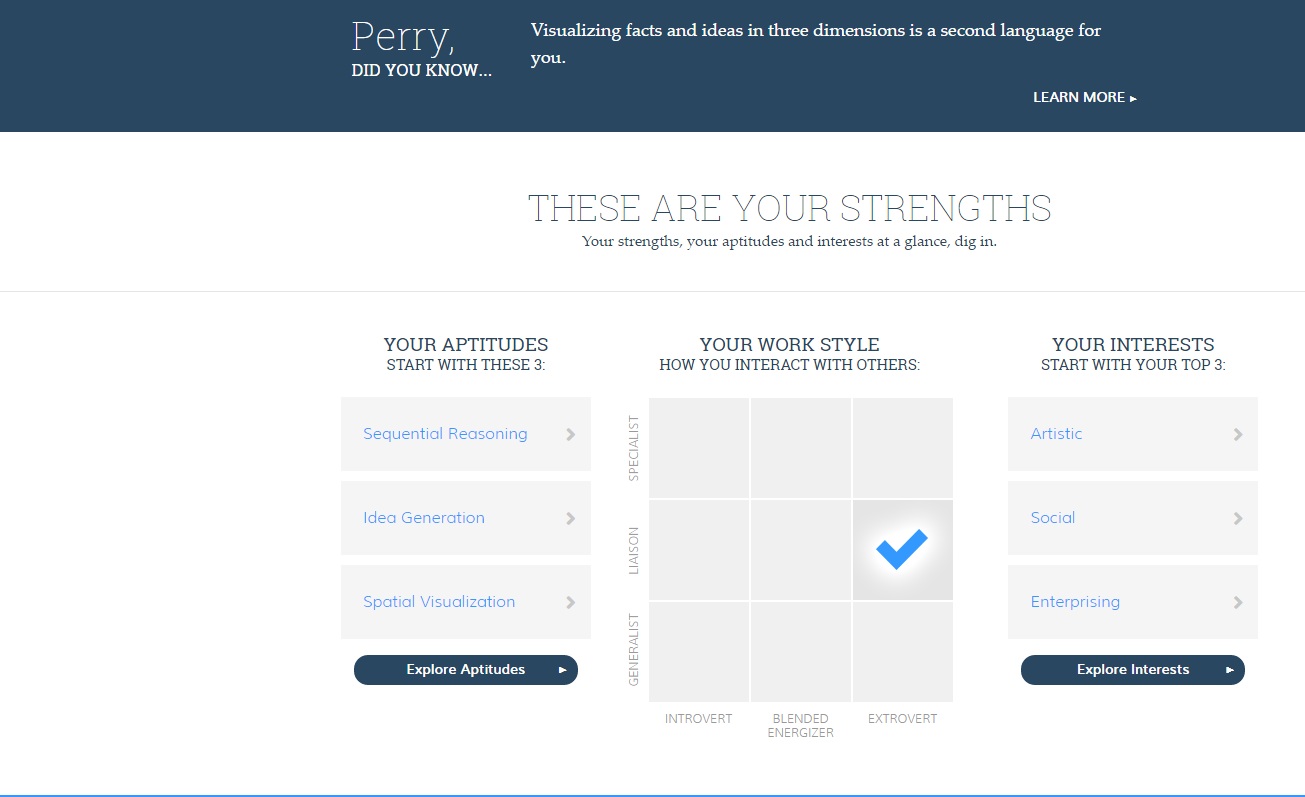 From there, it went on to examine just a few of the top careers that suit my personal attributes.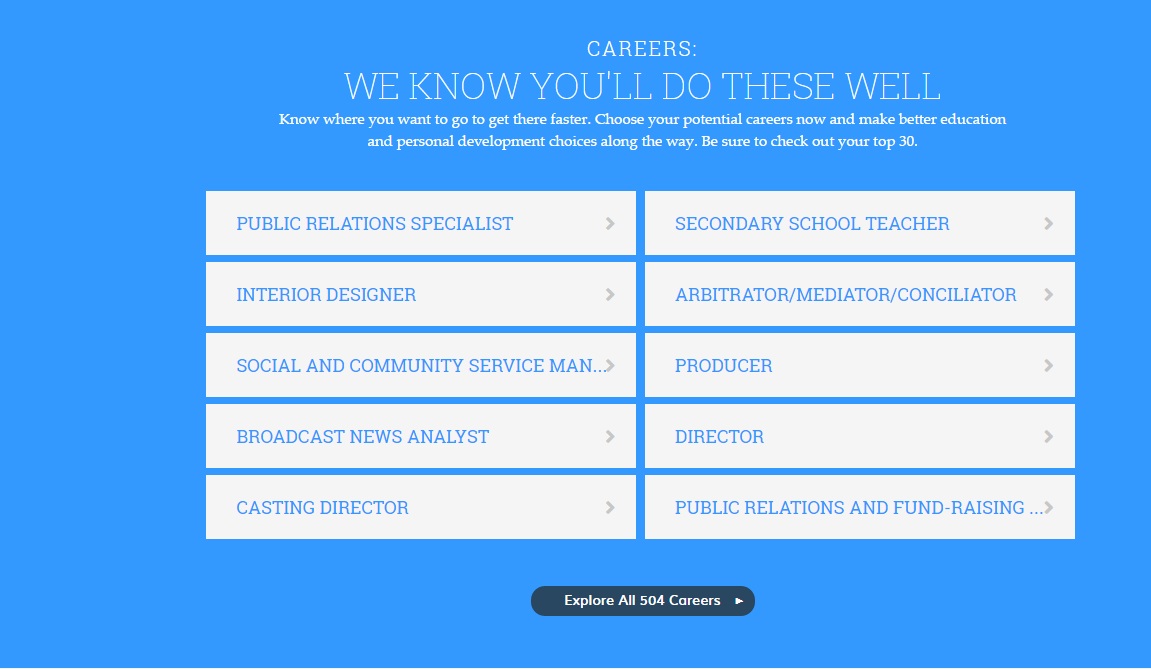 The next section helped in narrowing down 6 academic majors that I should consider in tailoring my education to a prospective career.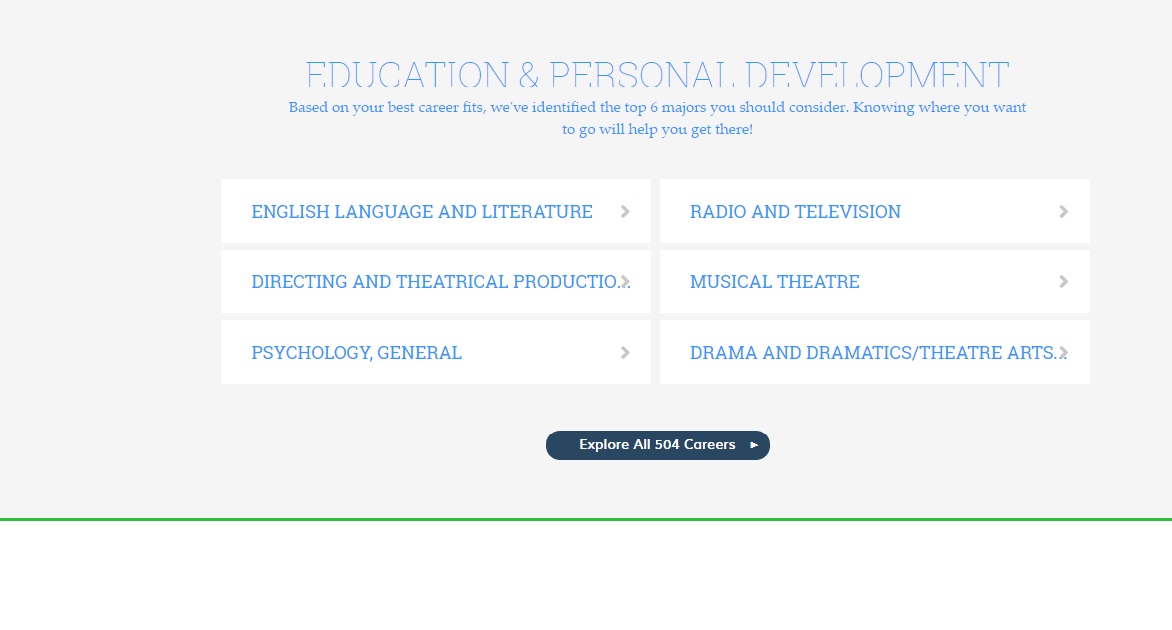 Based on my top aptitudes, the results further went on to explore the specifics of strengths in sequential reasoning.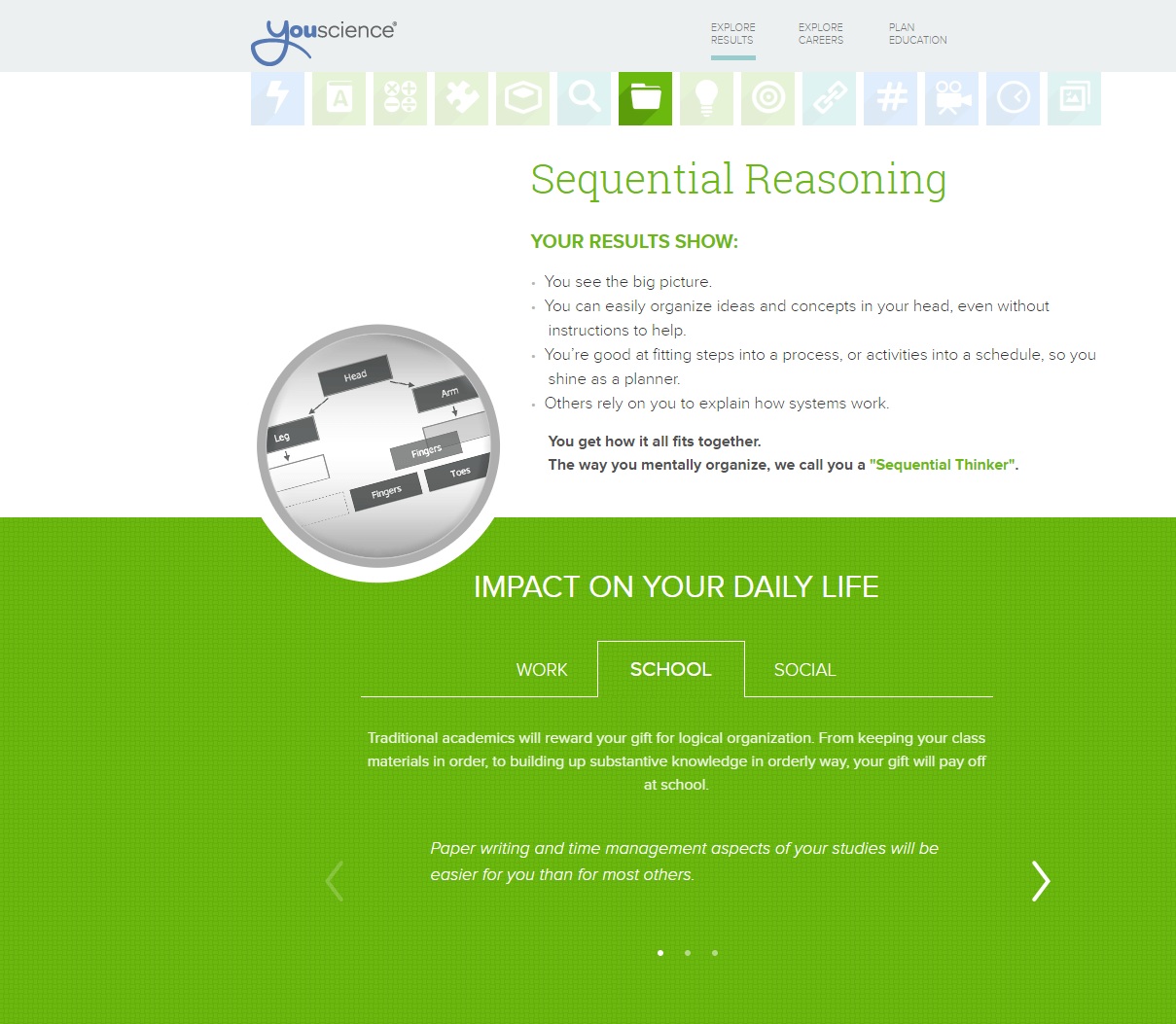 Furthermore, the results examine my total aptitudes and how they specifically apply to my interests.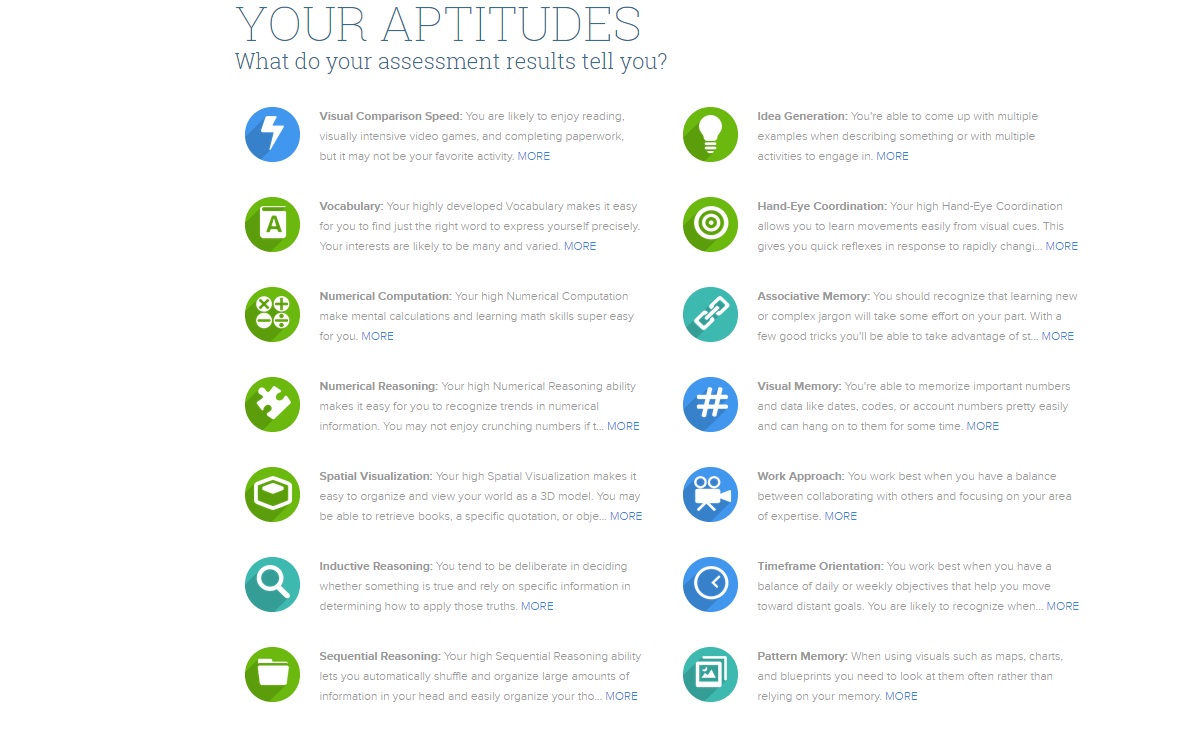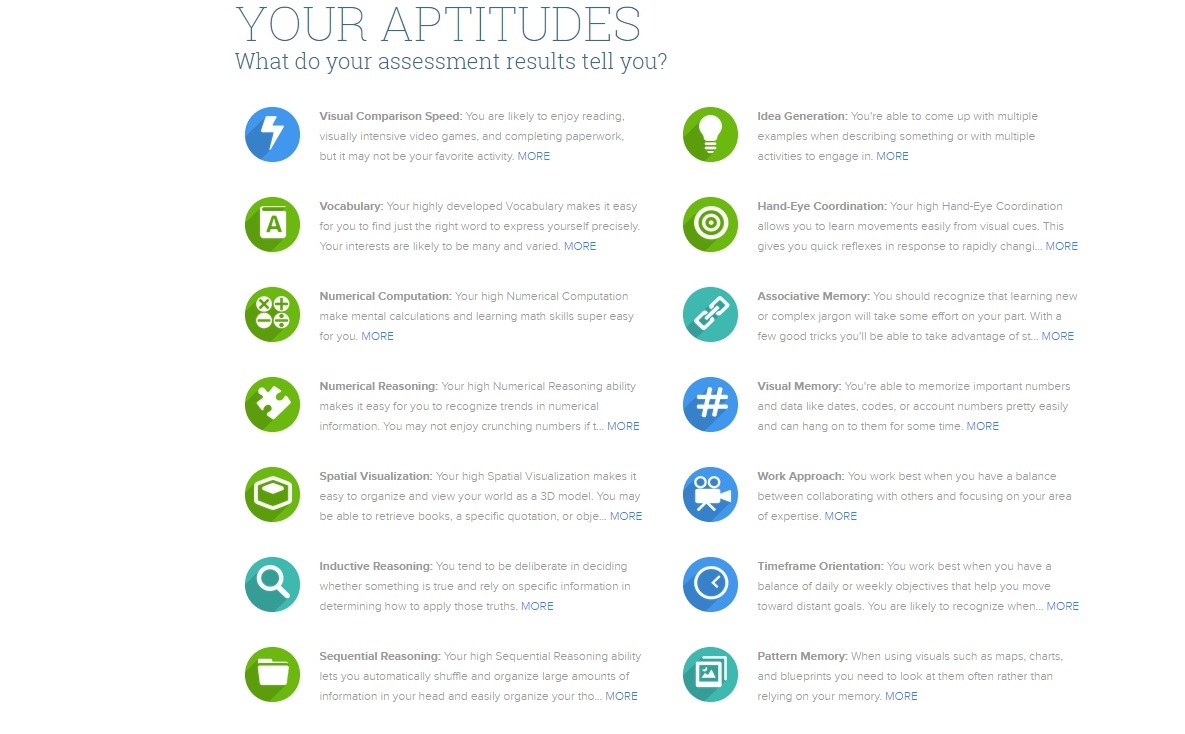 Based on the personal interest portion of the assessment, the test results specifically explore finite areas that appeal to my preferences.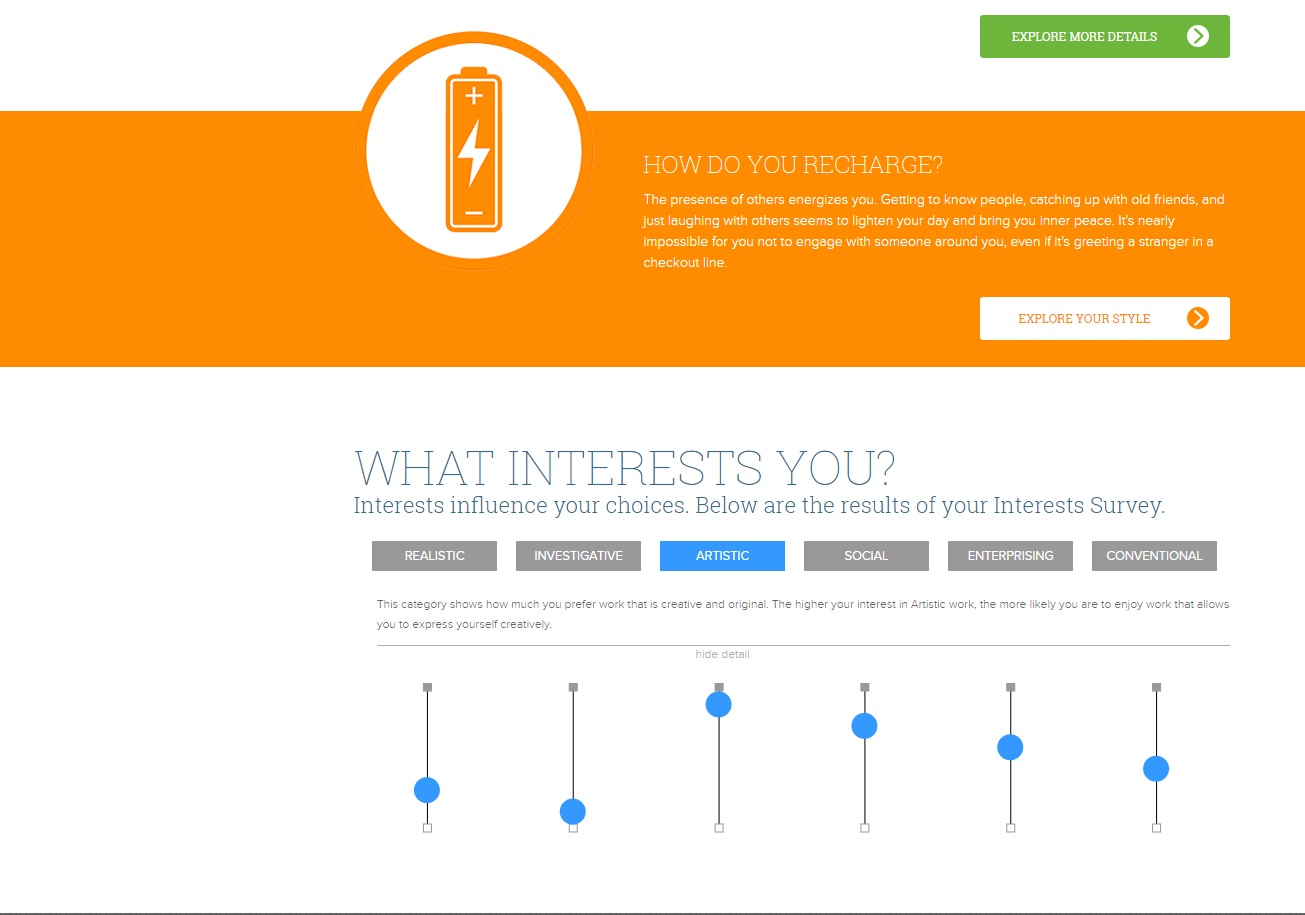 Yet another analysis of one of my aptitude strengths.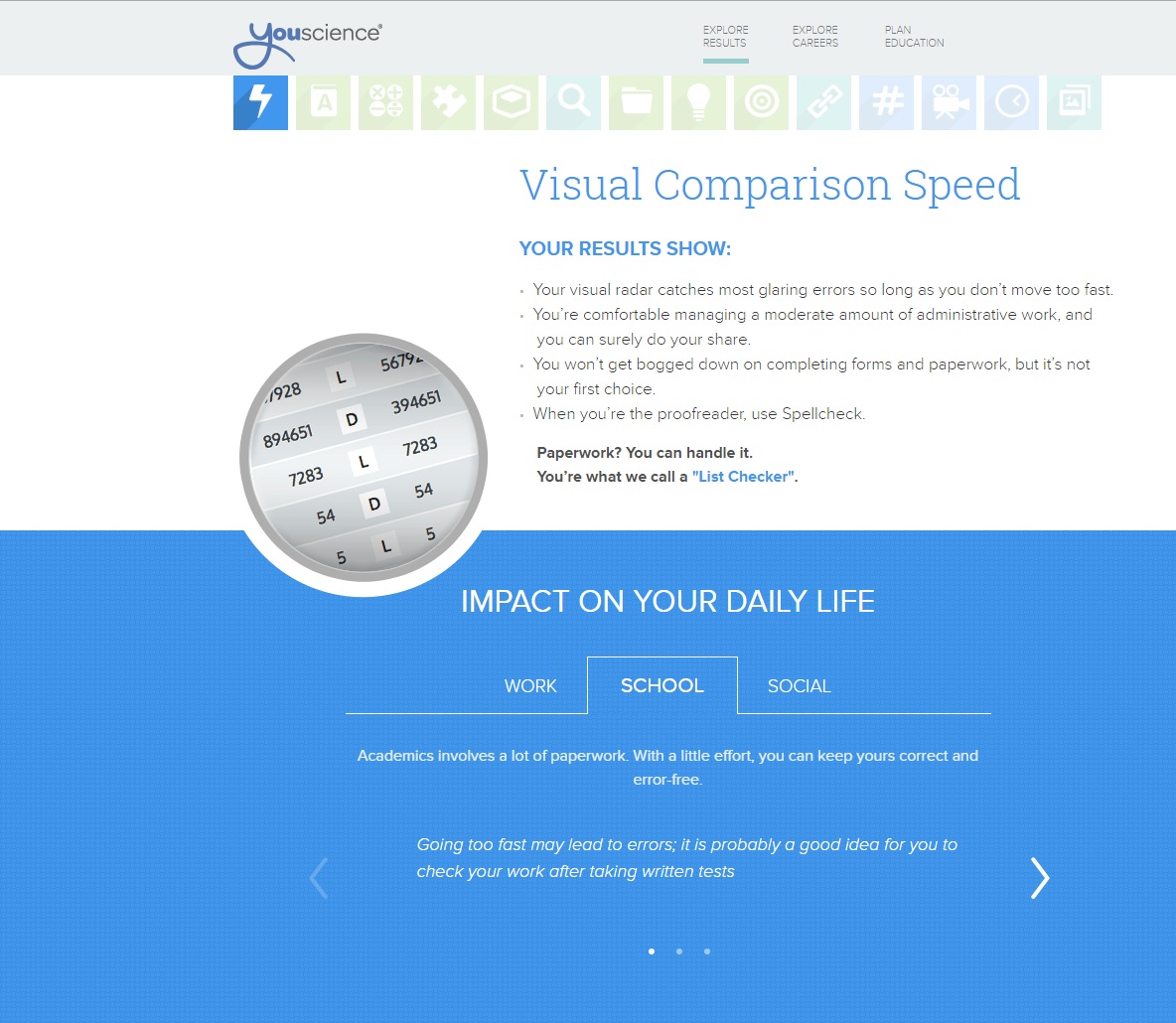 This is just a sneak peak in to the type of analysis offered my YouScience.
Each specific aptitude and area of interest is thoroughly broken down and strictly analyzed. Furthermore, each career match is broken down and compared to your personal preferences, creating a strength of match. Lastly, you can dive in to each educational curriculum suggestion to see how exactly they apply to the recommended careers.
Overall, it is tough to find a more comprehensive and thorough analysis that will help steer you in the right direction. If you are unsure of which road to take on your educational journey, stop wasting time and money and invest in the YouScience College Success Profile. You will be hard pressed to find better guidance!
For more information and to try it out for yourself visit the official YouScience website by clicking here.