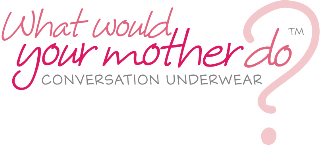 Fun and Feminine WWYMD T-Shirts and Boy Shorts Provide Girls with Choices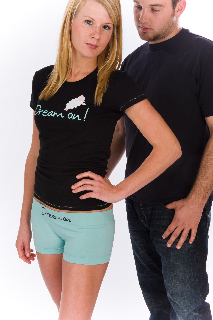 Los Angeles, CALIF,. – Inspired by growing teens and college-bound youths, the creative minds behind WWYMD thought that a cute pair of boy shorts would be a nice going away present – something cool to share with other girls at the dorm.  They could not have anticipated the massive response to the California line that is now sweeping America.  The t-shirts and boy shorts, a novel idea of    "conversation underwear" are now in major demand from retailers across the country.
Designed to ensure comfort and quality, the sporty boy shorts are made of an unbelievably soft blend of nylon, spandex, and cotton featuring seamless styles in various colors that include pale mint, lavender pink, black, and white.  The "conversation underwear", however, is most famous for its catchy slogans such as "Not Tonight", "Dream On", "Zip It", and "Ask First", inspiring young girls to make wise decisions – whatever that may be for them.    With an affordable price point and covetable designs, the line is sought-after by high school and college-aged girls, who alternatively wear the boy shorts as stylish loungewear and pajamas.
The pieces are also a humorous hit at bridal showers and anniversaries, highlighting the playful aspect of this collection of undergarments.  Constantly expanding to cater to the needs of their clientele, WWYMD plans to launch their men's line, featuring the slogan "Ask First", in June 2011.  The t-shirts will launch the "Ask for Consent" campaign, a positive initiative for young men and women.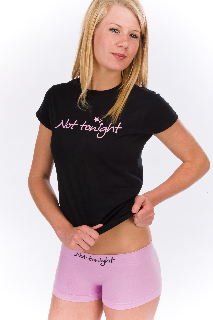 WWYMD's exciting pieces are available for purchase online at www.wwymd.com.
For more information on 
WWYMD
, please contact 
Eileen Koch
of 
Eileen Koch & Company,
a public relations firm, at 
310.441.1000
or  Eileen@eileenkoch.com. Please visit 
www.eileenkoch.com
.
Want to share your product or business on College Cures? Email brett@collegecures.com or call 203-233-1686!