WORLD NEWS
Waldemar Lorenzana, the most wanted man in the US, is accused of trafficking drugs through Guatemala was arrested.
Kim Jong Il offers unconditional dialogue with South Korea via a letter he wrote.
A man opened fire on Americans in Kabul, Afghanistan killing 9 Americans.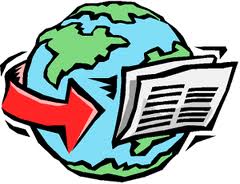 US NEWS
The death toll of the storm down South rises to as many as 202 people in six states, including Alabama.
President Obama reveals his birth certificate to stop the time-wasting speculations made by media and people.
The FBI received a 800 pound limestone from when the Pentagon was hit in 9/11.
ENTERTAINMENT
Kate Hudson is engaged and Jessica Simpson picks a date for her wedding!
Star Magazine apologizes and settles lawsuit with Katie Holmes after declaring she had a drug problem.