It's hard being 16 and pregnant. It's even harder being 21 and pregnant.
Once upon a time, pregnant women weren't allowed in college due to a lack of resources and attention a young mother needed. On top of the that, pregnant college women got a bad reputation and were often shunned.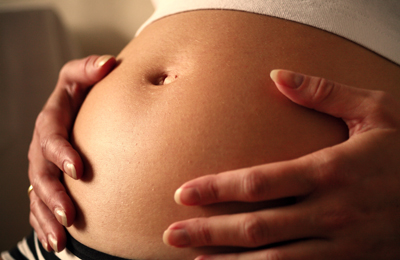 Thank goodness for the 21st century, though.
Today, some colleges and universities offer the resources that young pregnant women need to get through college as a mother.
If you ever find yourself pregnant in college, here's how to get through it:
Speak up!
Finding out that you're pregnant in college may not be best feeling. It may even leave you feeling ashamed or embarrassed, but right now is not the time to keep lips sealed.
If you find out that you're pregnant, talk to someone who you can trust. Find help and the proper resources to help you get through college with a child.
Your living situation
I remember seeing young pregnant women my freshman year living in the dormitory. Living in the dormitory can advance your stress level which isn't good for you or the baby. It might be a good idea to look into off-campus housing or perhaps a private room.
Some colleges and universities offer family housing on campus. Find out what your school can do for you.
If not, use your resources. Ask housing if they can help you find a place off-campus.
You'll be in college for a while.
Chances are, you'll have to change your schedule to ease up on the stress. You don't want to overwork yourself and cause stress in your life.
Talk to your advisor and take classes that'll be appropriate and least stressful for the next nine months. You want it as easy as possible because when the baby comes, it'll become more difficult.
Find proper health care.
If money is tight, most universities offer a walk-in clinic in which the payments are already in the student's tuition.
It's important that you get prenatal care so that you and the baby can maintain as healthy as possible.
Now that you are pregnant, you will need plenty of healthy food and drinks to keep both you and the baby healthy; try eVitamins so it's easy to stay healthy, even on a budget!
Time to buckle down.
You've got the next nine months to prepare for this baby. Be realistic about the future.
Accept the fact that you may have to leave school for while and that your old life (whether you partied or not) is going to have to be put on the back-burner.
Also, plan for the baby's arrival. Figure out who's going to take care of the baby while you're away. How are you going to maintain a living? When are you going to apply for health insurance?
There are many things you have to put into consideration before the baby arrives. The main thing is to not panic.
There are people who are willing to help. You just may have to do some research and find out what resources are available to you. You will be fine!