Of course at any party or get together, it's alway s important to have a fantastic playlist.
There are many tips and guidelines to follow in order to make an appropriate great music play list. Whether it's for a cook-out, get together, pre game, party or what have you, there are two types of playlists:
Ones that is slammed together with personal favorite tracks, or the type of playlist that flows from beginning to end wtih hills and valleys.
The latter can be time consuming but there are some tricks to help you keep a constant groove/feel at your next event!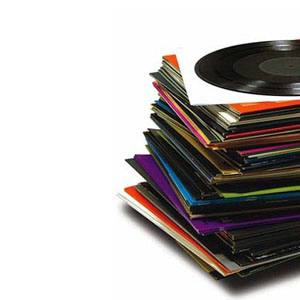 Cater to the ladies (and your crowd)!
Guys, specifically, this is very important. If you're making a playlist for a co-ed event, guys will stick around if the girls stick around.
This is big in creating the song list for a playlist.
Catering to your crowd is important and how the songs should be selected. Adding great music to any event is like sprinkles on top of ice cream, a great finishing touch.
Remember, it's not all about you! Pick music that will be liked by the majority even if it's against your taste! Try to guestimate who will be listening.
Make the playlist flow!
I mentioned how making a playlist with "hills and valleys" is a great idea. You can have fast songs, slow songs, mix genres and create a super well-rounded playlist. For example, my big "famous" play list was the following;
As you can see, there is a vast collection of songs, from all genres, generations, and artists. There are classic songs in here (a la Jock Jams!), songs many haven't heard before (Mr. Music, Uffie etc.), rock, rap, techno, electronic and it all works.
If you had this list the songs flow into one another for a couple reasons. The songs have a connecting sound. For instance Shakira "Did it Again", Pitbull's "I Know You Want Me" and Kid Sister's "Right Hand Hi" have a similar crunchy bass line sound. Another example would be Michael Jackson's "Rock With You", into Rod Stewart's "Sexy" into Kings of Leon "Sex is on Fire". The guitar sound transitions well between all 3. Thats three different genres, sounds, and artists!
But what if you don't have the time to figure it all out? Go with similar artists! If you pick something like Katy Perry, think of someone who can match her sound. Ke$ha come to mind? That works well! It doesn't have to be as specific as guitar sound, snare rolls, thumps and bleeps but consciously thinking about similar artists pitted next to each other will keep a nice consistent groove.
Create a general theme!
If you're having a relaxing evening of a potluck dinner for a group of people, or just hanging out vibe you wouldn't want something like Dj Tiesto or Metallica strictly. Think of something that works. For relaxing events, think of artists that exemplify that.
Is the event indoors or outdoors? What season? Summer music should be nice, bright and pop! Spring should be relaxing but feeling good (think acoustic, or simple "alternative" music). Winter might want to be holiday songs, piano only, spacious sounding music.
Maybe you want to create a playlist on a certain topic! "Love Songs", "Cover Songs", "THE 90's!", "Electro", "Relaxing", "Workout Mix", "Sleepy Time", "Study Session", "Sad", and things like that are a good idea to create a good playlist.
Don't be afraid to mix things up at the event!
Sometimes we can get sensitive about our music and not let people play with our iPod/music device. Instead, if you are in charge of music, ask people if there is something on the playlist you may want to add.
If you don't have an extensive library of music on iTunes or whatever music program you have, there are websites! Check below!
Feel free to add songs, and mix things up. If someone wants a song in your playlist to play earlier, you can say things like, "Just wait! Things will work out! Trust me!" OR you can move to the next song, but make sure you drag and move whatever you had planned to come after with it. No one likes hearing Katy Perry's "Teenage Dream" and then switching into Coldplay "Fix You".
Great songs, but totally different vibes!
Don't have an iPod? Don't want to carry your laptop or external hard drive to events?
One of the best FREE services out there is Grooveshark. Grooveshark is a website where you can create and save playlists by joining for free.
You can also use "Pandora"-esque functions such as "music suggestions" and even change the background/template. Once you create a username, you can search for music and create playlists. It saves them, under any title you want! Perfect! It always works on smartphones really well too!
Grooveshark is my favorite, but other websites that function like Grooveshark are the following;
-Playlist
-Share The Music
-Radiolicious
In a pinch and need to find ONE song to download or add from a request to add into a playlist? Look here!
MP3 Raid (free! Just carefully read to avoid the adds!)
All of these things are the big focus points when it comes to making a playlist for any occasion. Hopefully this will help your next event, or desire to make a playlist easier! (Also check what was good in 2010!)
Sample Playlists:
Relaxing:
Jason Mraz
Jack Johnson
Andrew Bird
Coldplay
Fleet Foxes
Mumford and Sons
Edward Sharpe and the Magnetic Zeroes
Owen
St. Vincent
The Format
Eisley
Colbie Caillat
Antoine Darfur
Kaki King
Chill Electronic:
Telepopmusik
Zero 7
Sia
Fever Ray
m83
Air
1 Giant Leap
Animal Collective
Bonobo
Upbeat/Dance vibe:
Phoenix
Passion Pit
MGMT
Vampire Weekend
Tiesto
David Guetta
Black Eyed Peas
Katy Perry
Daft Punk
Drake
Jay-Z
Kanye West
MSTRKRFT
La Roux
Inna
Love:
Janet Jackson – That's The Way Love Goes
Trey Songz – Famous
D'Angelo – Untitled
Lisa Hannigan – I Don't Know
Lykke Li – Melodies and Desire
Cat Power – Sea Of Love
Sufjan Stevens – The Dress Looks Nice On You
Ryan Adams (or Oasis) – Wonderwall
Seasick Steve – Walking Man
Owen – One Of These Days
Postal Service – Such Great Heights/Clark Gable
Death Cab For Cutie – We Looked Like Giants
Vyvienne Long – They're Not Waving
Drake – Cece's Interlude