Jay-Z commented a while back that Hip-Hop and Rap has been dumbed down and needs some excitement, some new breath of life into the genre.
He compared the indie scene with its undeniable growth and success (especially with Arcade Fire winning Album of The Year at the 53rd Grammys) to what the Hip-Hop/Rap genre needs to do, push itself out of the box. It's finally here.
Need some new music to update your playlist? Check out DeepDiscount for all your music needs!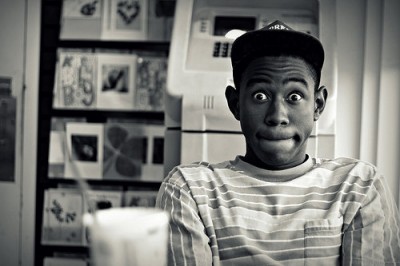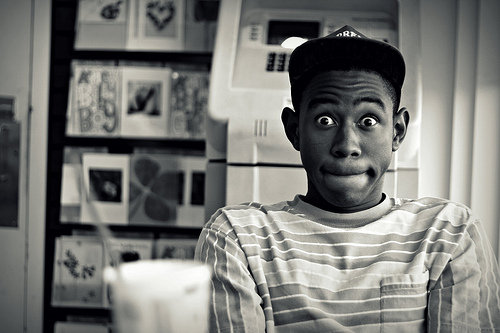 Tyler, The Creator – Yonkers
It's about time something big happened to hip hop and rap. It's about time we had an artist not afraid to push the boundaries. Someone who isn't afraid of saying what is really on his mind.
Remember when Eminem came out and how shockingly impressive it was? Here's the next generation of hip-hop/rap.
Tyler The Creator is apart of the LA based group Odd Future Wolf Gang Kill Them All (OFWGKTA). They are going to be huge this year. Tyler The Creator is a part of the sub group, EarlWolf, while the other half is MellowHype that create the collective unit OFWGKTA.
However, this song is ridiculous. It has a low demented bass, jazz piano, a deep voice, and unbelievable lyrics. He's super crafty with his lyrics.
PLEASE check it out here the meanings behind the lyrics to understand how smart this guy is. My favorite verse is on his hatred for B.o.B's "Airplanes" and how he hates the fabricated "love" story in it.
Here's a teenager who honestly rips the roof off. Their live shows have been sold-out, knocked hard at Jimmy Fallon Live and are unbelievable.
I'm warning you now, they're going to be huge. Jump on the train before it's too late.
*Note: This version is shorter, missing the last verse that bookends the song so well. Also EXPLICIT LYRICS AND SOME IMAGES MAY BE DISTURBING TO SOME. Viewer and listener discretion advised.