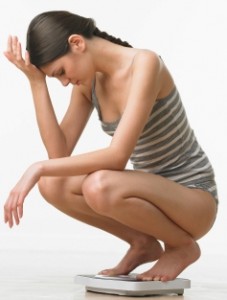 If you thought your freshman fifteen were harmless pesky pounds that won't hurt your overall health—think again! According to a study published in the New England Journal of Medicine, being even slightly overweight can lead to a premature death.
The government funded study involved 1.5 million people and revealed that overweight, but not obese, adults were 13 percent more likely to die than adults who were not overweight. The study used body mass index (BMI) to determine whether an individual was overweight or not, and involved follow-ups on subjects for up to 28 years. Subjects with heart disease, cancer or a habit of smoking were excluded.
Data from the study revealed:
-The lowest death rates were in men and women who were in their ideal BMI range
-The risk of death increased by 13 percent for overweight people (BMI > or = 25)
-Risk of death increased by 44 to 88 percent for the obese (BMI > or = 30)
-The morbidly obese was two and a half times more likely to die prematurely (BMI > or = 40)
Authors of the study noted that the participants were white and therefore, their results may not be applicable for all ethnic and racial groups.
They pointed out that research suggests that:
-African-Americans have a lower risk of death for the same BMI level
-Asians have a higher risk of death for the same BMI level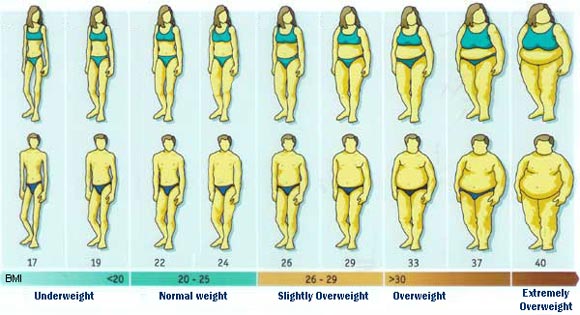 The results of this study are shocking in light of the fact that two-thirds of U.S. adults are either overweight or obese. The research was conducted after a 2005 study by the Centers for Disease Control and Prevention concluded that being overweight didn't raise the risk of death; however, that study included participants with pre-existing illnesses and a smoking habit.