We're getting closer to the top albums of 2010!
If you haven't already checked, take a look at the previous posts with part 1 (50-40), part 2 (39-30) and part 3 (29-20).
There have been some surprises, big names, and unknown names. I mentioned before how we would get a taste of great music from many different countries. Today, we'll see just how far great music comes from.
These albums of 19-11 are very strong. They are also albums that sound best listened from front to back. They're production values are very high, and the perfection required to make these albums is noticeably different here than anything else we've listened to before.
19. Gold Panda – Lucky Shiner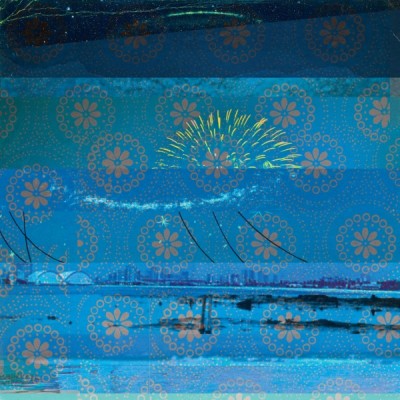 Another great blog find. Gold Panda had a song I heard called, "Snow and Taxis" and couldn't stop grooving.Once picking up the cd, I realized how much of a gem this cd was.
The whole cd has a nice head bopping groove with a unique style. While only instrumental, if you're looking for a decent bumper while in the library studying, or relaxing, this would be it. It has its up's, and low's which create a well rounded album. For a debut, this artist has a strong unique sound that works for all seasons. It's one of those cds you can listen to year round, driving, working out, whatever you are doing, it just works.
"You" , "Same Dream China" , "Snow & Taxis" , "Vanilla Minus"
18. Flying Lotus – Cosmogramma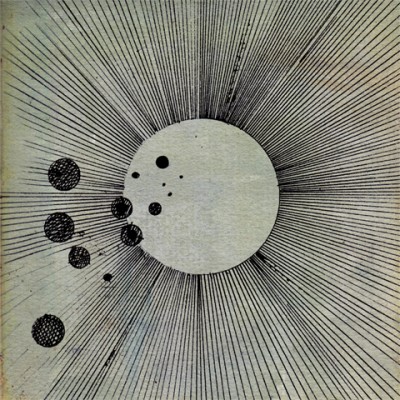 If you like Adult Swim music during commercials and their theme songs, this is the reason why.
This producer takes the new laptop/electronic sound and mixes it with the soulful jazz/funk/blues era to create new music. If Mile Davis was alive today, he would be doing something similar to this I believe. This makes sense, because he's related to the famous saxophone player John Coltrane.
Flying Lotus's album is highly instrumental based, but interesting none the less. It has many quirks and a hard "cool jazz" sound that is highly fused with electronica. I hope he comes out with more, newer music soon.
"Dance Of the Pseudo Nymph" , "Do the Astral Plane" , "Zodiac Shit" , "arkestry"
17. Deerhunter – Halcyon Digest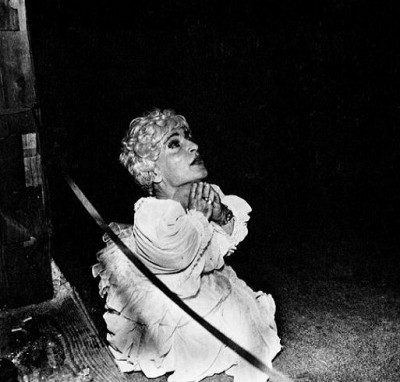 Deerhunter have always been an enjoyable band. While I always forget to listen to their CD's, my friend Derek pestered me into listening to this CD.
The ambient sounds and song structures they create are reminiscent of the psychdellic 70's era. The production is based on lo-fi, but they have a way better drive. They recently performed "Helicopter" live on national television to wide acclaim and the album has been praised by many.
They're always pushing themselves to come out with newer, better material and consistently do so. The sonic layers they create are always worth it, and the soothing voice floating over top is great. They never cease to amaze me with their ability to continually push themselves forward.
"Helicopter" , "Revival" , "Fountain Stairs"
16. 2ne1 – To Anyone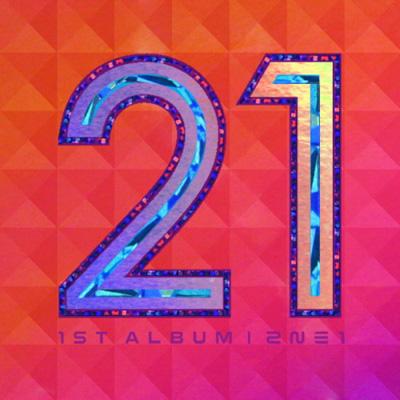 While this CD isn't a huge life altering disc, what is important is that its the first KPop group (Korean Pop) to make it BIG internationally.
They are the female version of Korea's male group "Big Bang" and they have EVERYTHING right. From the cute girl, edgy girl, tomboy girl, and athletic girl that made "Spice Girls" relevant, to their biggest seller: their flawless sound production.
These girls can sing live, dance, and create a well rounded album. Their first ep was infamous and broke records not only in the Kpop scene but everywhere in Asia as well. Perez Hilton and Will.I.Am brought attention to them here in the US (thank god I'm not alone) and more people started to listen.
While the lyrics are in Korean, some are in English, and but you can still feel the music. This is why music is a universal language. I may not understand Korean, at all, but I can feel it and I can't deny that it makes me dance. More importantly, this is the window to the great music production (and music videos) that are found in JPop (Japan) and Kpop that are seriously lacking in the US.
Hopefully they'll be the right/successful crossover that BoA and Rain tried to be and that the US needs to expand out of the "Dr. Luke" production phase (fun fact, he created 15 of the top 100 radio songs this year; scary ain't it?). Luckily, they are in the studio with Will.i.am's production team to hopefully release a proper US full length.
"Can't Nobody" , "Go Away" , "It Hurts" , "Clap Your Hands"
15. Ou Est Le Swimming Pool – The Golden Years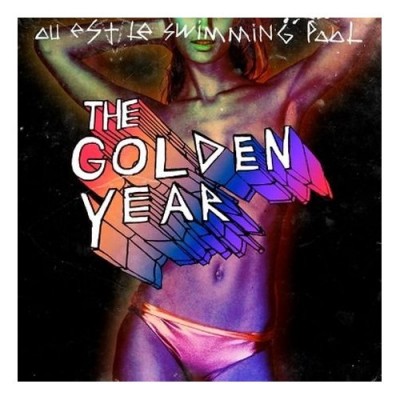 A tragic story to a fantastic album. Ou Est Le Swimming Pool was having a fantastic year opening for La Roux and were getting huge critic support with "Dance The Way I Feel", "Jackson's Last Stand" and "These New Knights".
Then on 20 August 2010, Charles Haddon, the lead singer of the band, died after a performance at Pukkelpop, Belguim at one of their biggest festivals. At the end of the festival, he climbed a telecommunications tower and jumped off into a parking lot to his tragic death.
Literally after playing their biggest show ever, the band ended. The band decided to release the CD "The Golden Years" on October 11th and boy what a cd. It's the best synth pop from a band I've heard in a while. It gets you grooving, smiling, dancing, and all around a great pop album.
It's so tragic how the story ends, but I'm glad they released the album. Definitely worth it, and it still plays in my car to pump me up. Charlie Haddon's lyrical and vocal delivery gives proof of an internal battle, but is mixed with such furious synth work it is hidden.  His music is a reflection of himself; happy on the outside, sad on the inside.
"Dance The way I Feel" , "The Key" , "These New Knights" , "Jackson's Last Stand"
14. Janelle Monae – The ArchAndroid
My favorite R&B/hip hop cd of the year. Unfortunately she still isn't well known but absolutely should.
"The ArchAndroid" is an ambitious idea that Janelle Monae brought to Diddy (diddy dirty money? pdiddy? daddy? what?) and he helped produce. Her presence is perfect. She has the artistic vision, style, charisma, and intelligence to be here for a long time.
The single that everyone talks about is "Tightrope" where she performed on every talk show, and showed the world her undeniable talent. Her moves and sound influenced by James Brown, Grace Kelly, and Michael Jackson bring back the meaning of the word, "performer".
The best song on the cd I think is "Cold War" mostly because of the music video. Her passion, emotion, and investment of her soul into her work is evident on this song alone. The whole cd comes together perfectly and ends the trilogy of the "Metropolis" concept series. This album is intended to be listened from front to back and then repeated. Get into this CD, because she'll be bigger next year, and if I dare say, better.
"Tightrope" , "Cold War" , "Neon Valley Street" , "Wondaland"
13. Big Boi – Sir Lucious Left Foot: The Son of Chico Dusty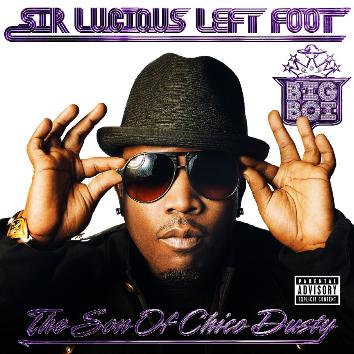 This is the most traditional hip hop record to come out in YEARS. It has all the funk and soul riddle from the old southern hip hop albums of the early 90's but knowing you have an album by Big Boi, you know it's going to punch hard, and it does.
The first real track is "Daddy Fat Sax" and the beat seems to be forcing itself out of your speakers; think Outkast's "B.O.B" loud, but is gracefully calculated to compliment Big Boi's lyrical ability. The whole album is built based on this funk/soul sound from the south, and spiced with some traditional hip hop.
For Outkast's "The Love Below/Speakerboxxx" the clear winner was "The Love Below". This is the album we hoped would've matched the genre bending ability that "The Love Below" gave us. Big Boi has perfected his own sound and ability. This is a great sign. This means when OutKast gets back together, our ears will melt and our brain's fry in perfection.
Lets not forget though, Big Boi has already announced he is finishing up his 2011 release. Exciting indeed.
"Shutterbugg" , "Daddy Fat Sax" , "Theme Song" , "Night Night" , "Shina Blockas"
12. Baths – Cerulean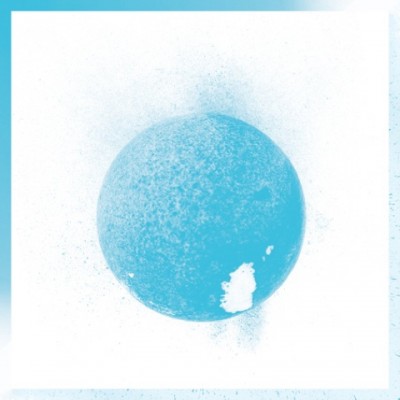 Baths was another artist I found on a blog. I saw the cover and said, "Why not?". What a fantastic decision.
Baths was very refreshing to hear this year. He came out of nowhere and had quite the big year playing tons of festivals and garnering rave reviews for this album. The first track, "Apologetic Shoulder Blades" is a bumper definitely, laden with hard snare hits and echoing reverb vocals over the top. It's a great introduction to the whole CD and it's a great listen.
This album quirks, sparks, and blips in all the right places. On top of all the electronic stuff going on, he has quite the ear when it comes to adding in the piano sound. He is also unbelievable on the drum machine (check out this performance) live and knows how to create a cohesive album from beginning to end.
"Apologetic Shoulder Blades" , "Lovely Bloodflow" , "Rain Smells" , "You're My Excuse To Travel"
11. Danger – 09/17/2007
One of my best hidden gems. If you loved Sega, if you loved the music from old video games and wondered what they sounded like today, this is it. Think  "Streets Of Rage" but needs to be set into a movie… thats right, EPIC electronic music.
No song titles here, just time stamps to go with the date. It's because the songs match the hour in the title of that dates to Danger's idea of what that "time" sounded like on the date matched on the album title. While it is not a traditional "8-bit" Gameboy artist you may have heard, it definitely peaks your interest. Danger has a vision and it is only a matter of time until his full length is released with some masterful videos to accompany it.
He did teasers for his EPs for songs 4h30 (here) and 3h11 (here). He created all the videos himself and keeps in line with his image. Someone actually used the songs to create mock soundtracks to a video. One used "Terminator"combining it with Danger's song "4h30" and it works flawlessly (here) and Danger created a contest called "Bostleg" where someone puts his music to a video (Example here and here).
His music is that good, you could put it into any action packed movie and enhance it immediately. If you enjoy Movie soundtracks, 80's synthpop, or videogames, this is your guilty pleasure CD even though its short and sweet. Blast it in your car.
We're almost there to number 10 through 1! Have an idea yet what could be in the top 10?