Here is part two of our sonic journey of 2010. If you missed numbers 50 to 40 check here.
The hardest part about making a "Top 50" list is actually numbers 50 to 40. Those are the albums that almost make it to the meat of the list. Unfortunately, there are TONS of albums that could've made it and be substituted.
However, a proper Top 50 list in my opinion needs to be diverse and versatile. So now we are getting into the thick of the list. Here comes the bangers, and you will no doubt hear the difference to why these albums are higher on the list than others.
Lets get listening…
39. Bonobo – Black Sands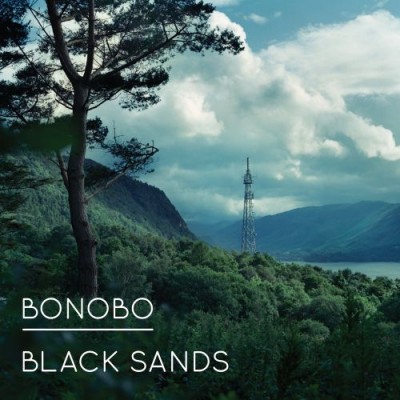 The first true instrumental album on the list. The beginner track "Prelude" sets the tone, with interesting use of violin, piano, painting a jungle environment. I can almost picture myself being in Avatar. Seamlessly the cute instrumentation in prelude, is flipped, and the beat drops in "Kiara". Let the head banging commence. Bonobo's album calls upon Jazz influences from different cultures, fusing it with chill electronica to formulate an interesting listen. There are plucked guitars, cowbells, 808 snares, horns/brass, but the best way to explain it would be elevator music on crack.
"Kiara", "1009" , "Eyesdown" , "El Toro"
38. The Like – Release Me
If the Pipettes were the quinessential revival of the pop 60's girl group, and The Donnas exemplified the 80's genre, this is the quinessential girl group from the 70's. They nail every aspect of emulating that era. From the synth, to the bass distortion and look. But lets not focus on that, they have created a more sophisticated release with this sophmore album "Release Me". Every song has something catchy and quirky about it that make it work. Their melodies are more focused, and the production here lets a welcomed balance between all 4 ladies.
"wishing he was dead" , "I can see it in your eyes" , "In The End"
37. Kelis – Flesh Tone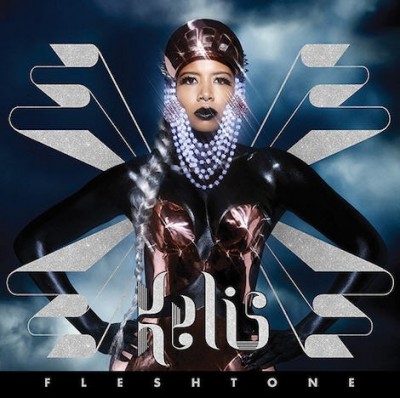 This album was a huge surprise to everyone and their cousin. Kelis is infamous for two things, "My milkshake brings all the boys to the yard", and was once married to Nas. What people don't realize, is that she has this quirky experimental side to her. On Bjork's all acapella album Medulla, Kelis remixed the Greece Olympics opener song "Oceania" and it worked. It blew me away.
With this album, Kelis turns into the electro UK sound that has been heralded by fantastic DJs like Tiesto, and David Guetta. In fact, the latter produced one of the new singles on the album "Acapella" that pulsates in all the right ways. The whole cd is intended to be played like a mix from start to end as each song flows into one another. The reason why it has been under the radar for many, is because the tracks tend to be long, and her voice can be difficult to listen to when she enters her upper range. Give it a chance, and you'll find yourself grooving just as many did with her tour with Robyn.
"4th of July/Fireworks" , "Acapella"
36. Surfer Blood – Astrocoast
The best way to describe this band, is if you like Silversun Pickups, Vampire Weekend and Incubus's album "A Crow Left Of The Murder". Now you may be saying, "Really? Incubus?" The reason why I say Incubus, is because the guitar tones are superbly resonate with that entire album, and Silversun Pickups mixed with Vampire Weekend because the vocal melodies and song structure feel similar but at the beach.
Again, we see this "beach" and "lo-fi" genre coming into play this year and this album is a strong debut from Surfer Blood. Someone described this best by saying, "This album makes me want to go to the beach in a convertible! but then I look at the cover…"
"Floating Vibes" , "Take It Easy" , "Slow Jabroni"
35. Miami Horror – Illumination
Miami Horror is a group that takes direct influence from the synth pop "house" era that developed in the late 70's and early 80's. If the production was more low key on this album, you'd think it came right from that era. Miami Horror is similar to Empire Of The Sun in this aspect, but vocally they focus on different types of melodies. I find Miami Horror's melodies to be more soothing and trance like.
I was waiting for this album all year and it did not disappoint. With the premiere of this group with their Bravado EP something good was coming. This album Illumination is well done from start to finish, but it ends too soon. If you like dancing, or looking for something upbeat, I've found that album for you; Miami Horror's Illumination.
"Sometimes" , "Holidays" , "Moon Theory"
34. Lemonade – Pure Moods EP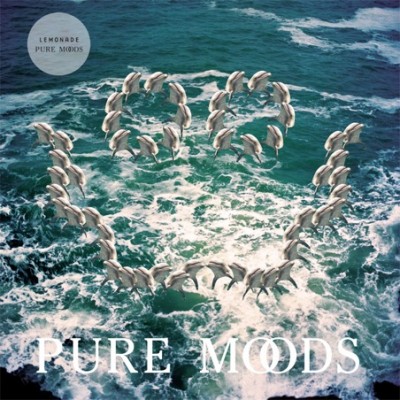 Lemonade's Pure Mood EP is a short EP influenced by the tropical beats of the caribbean. If the infamous powerhouse dancehall producer Diplo decided to be more focused in his pop sense-abilities and not experiment as much combining it with dub, this would be the band.
Recently, one of the songs "Big Weekend" was used for the Need For Speed videegame and it makes sense. This album has a constant groove about it from start to finish and the tropical influences attract the listener because it's different. It's so unfortunate how short this album is, and it begs for more. The full release should be interesting to see if they stay with this tropical vibe, or if they do expand into the experimental realm Diplo has created.
33. Stars – The Five Ghosts
Stars is one of my favorite bands from Canada. Amy Milan and Torquil Campbell are the most unique vocal duo. Torquil doesn't have the biggest vocal range, but the emotions he packs into his superb lyrical wordplay make up for it. Amy Milan on the other hand is the milk and honey to the band. She was voted as best voice in 2006/2007 (take that Celine Dion) and she was also classmates with Leslie Feist (Feist) and Emily Haines (Metric).
I would've loved to attend that school and hear what music they'd come up with! Oh wait, thats exactly what they did. Feist and Emily Haines were both featured in Stars first album "Nightsongs" until Amy Milan took full control of the female vocal part (They would all later reunite under Canadas supergroup Broken Social Scene). Her addition to the band has prominent since their successful album "Your Ex-Lover Is Dead" where they toured with Death Cab For Cutie who just rose to "major label status" after success from the television show The OC.
This album was a hit or miss for critics but this album packs quite the emotional punch. Not to mention how the instrumentation is layered with violins, deep drums, guitars, and subtle supporting bass line that is balanced perfectly under the calm voices of Amy and Torquil.
"Dead Hearts" , Wasted Daylight , I Died So I Could Haunt You , How Much More
32.The National – High Violet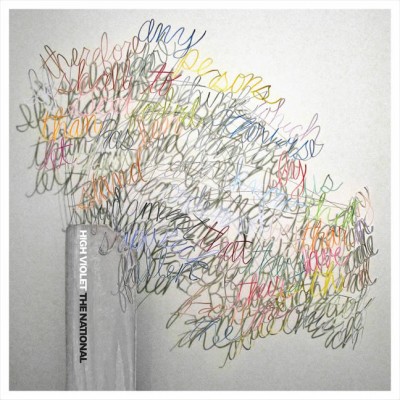 While this remains high on everyone else's list, I don't have this in my top 10. Yes it is a strong album, produced very well, but for some reason it didn't last long for me.
The hype built around it definitely helped the band gain more well deserved fame (Letterman, MTV, concert streaming) but for some odd reason, this album lacked the "Replay" quality I had hoped for. This album is them finding their sound and being comfortable with who they've become. With their previous album "Boxer" giving them great critic reviews, this follow-up was even more well-received. If the band Interpol left their punk ways and fused with Mutemath and old Bloc Party (think Silent Alarm) where an orchestra happened to be watching, we'd be close to hitting the sound on this album.
"Bloodbuzz Ohio" , "England" , "Terrible Love"
31. Beach House – Teen Dream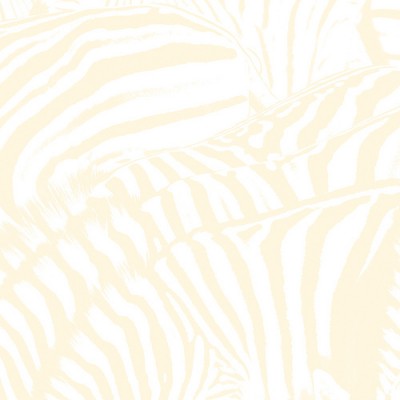 I almost forgot about this album because it leaked on Christmas day, but was released on January 26th, 2010. It's catalogued in the back of my mind as 2009, but clearly is 2010. Hailing from Baltimore, Beach House has slowly been progressing into record label Sub Pop's powerhouse indie band. Listed as "dream pop", Beach house is the duo Victoria Legrand and Alex Scally.
With each album, Beach House has risen in their abilities to create songs, and melodies. Victoria's voice is something else. Very different and in a league of her own. Parts of the album remind me of Fleetwood Mac songs sung by Christine McVie because of Victoria's low voice (in her timbre and tone) and the dreamy landscape created by Alex. Together they have mastered their sound and with their consistent record, no doubt they'll be around for a while.
"Used To Be" , "Lover Of Mine"
30. Ellie Goulding – Lights (and the rerelease/deluxe edition "Bright Lights")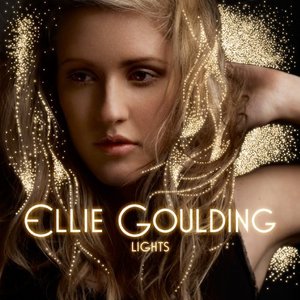 Finally we hit the pivot point at number 30, Ellie Goulding. Hailed as 2009's "artist to watch" Ellie Goulding worked with Frankmusik and Starsmith to create a great "pop" album. This cd you can listen to over and over again, and rightfully so.
Nike+ supported her so she made a custom shoe using Nike ID and she opted to create a "running mix" so fans can enjoy album front to back in a "pump you up" format. With overwhelming support in the UK, some can't get over her voice. Her voice is very different, but you can't deny her ability to pull out melodies, play guitar and drums, and song writing ability.
Such a fantastic debut and it created so much buzz this year that the "Deluxe Edition" features the missing album title track "Lights" and a great cover of Elton John's "Your Song" (amongst other welcomed additions). Her next album will hopefully see her break the international fame terroritory and enter the US as her connections to artist Lissie helped her bridge over to the US.
"starry eyed" , "the writer" , "Guns and Horses" , "Under The Sheets" , "Your Song" (Elton John cover)