Marketing your business to college students can be challenging yet rewarding as a startup entrepreneur. College students are a unique demographic eager to discover and support new brands, products, and services. With the right strategy, your startup can grab attention and become a top choice among college students. Are you looking for brilliant money-making methods on campus or looking to promote your startup business? Here are 14 tips for marketing your startup to campus students.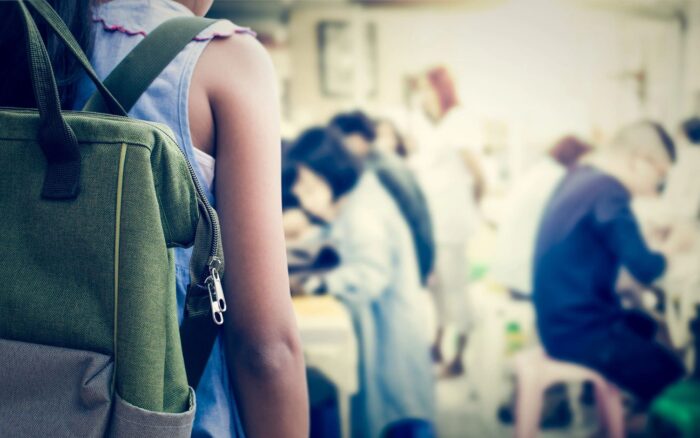 Visit classes
Potential entrepreneurs highly value your knowledge as a startup founder. You may approach your school administration or departments and offer to speak to students to share your expertise with them. Participating in special events can also help you directly reach potential customers. College lecturers may seek somebody who represents startup founders on campus, and you will get to discuss your product while you are there.
Establish a presence on college campuses
Successful business owners are always working to boost their exposure and brand everywhere. As a campus startup founder, your overarching objective is to create a solid and consistent message to students on your campus. Aside from promoting your brand and participating in career seminars, being present on campus and connecting with students is critical to developing a strong brand. Set up a booth at events and visit student organizations to introduce your startup and create a buzz.
Leverage existing networks
In the business world, there are always individuals who are already connected to customers and potential clients. Similarly, alumni, influencers, and entrepreneurs are connected to college students on campus to help spread the word about your startup. However, when attempting to leverage existing networks, it is essential to identify what you need and what you can offer and prioritize finding individuals who can strengthen your brand message. Be honest and appreciative when reaching out through a personal email or public post. You may also inquire about other resources for business coaches or mentors.
Make use of social media
Social media may be difficult since students are bombarded with daily commercial messages on their favorite sites. However, tailored social media advertisements help you contact those most likely to connect with your startup business. It is essential to create a strong presence on social media platforms such as Instagram, Twitter, and Snapchat to engage with college students and get the word out about your startup. However, you don't have to be present on all social media platforms if you don't have the time and resources to manage them effectively.
Create a video
Because cable TV may be pricey, sites like Netflix and YouTube have become staples of student entertainment. Your startup could capitalize on this enthusiasm by producing short clips that can entice students. Many pieces of research have mentioned videos as the best means of communicating with college students. Make your videos interesting, amusing, and instructive, and you will quickly grab the attention of your target audience. You may likewise create how-to videos on things that students are interested in. For instance, the video may be about efficiently preparing for an exam or decorating your dorm room or studio apartment. However, find a way to connect the video to your product or service.
Get a quality website
Startup company websites serve as the internet shop for your whole operation. As a startup, you realize how difficult it is to distinguish from the pack. While setting up a website is a must regardless of your niche, you should include a few essential elements for your startup to succeed, from marketing to customer service. Your website will make one of the initial impressions on potential clients. You must ensure that you begin on the correct foot. Pick the right domain name, create a clean layout and navigation, and make your website accessible on all devices. You may also include the best website chat tool to improve customer service.
Participate in college hackathons
Entrepreneurial hackathons are often a platform for encouraging new firms' formation, facilitating networking, and acquiring entrepreneurial skills. Hackathons usually have a special emphasis or a subject suited for a particular demographic. Participating in hackathons can effectively get your startup noticed by college students and connect with potential investors and partners.
Offer creative content
While setting up your website and social media channels is useful, you'll quickly notice that coming up with something unique and engaging every few days can be exhausting. It requires brainstorming and meeting with your most valuable team members to generate ideas for the forthcoming season or school year. Consider creating content around prominent campus events. Make a marketing schedule in advance, with deadlines, and assign personnel in charge of certain activities. You are a student first, so have fun developing your marketing approach.
Influence their parents
Your target market may be on campus, yet some require marketing off campus. For instance, target parents if your pricing is too high for the typical college student. So when is the perfect time to reach out to the parent? Parents' weekend and move-in day. Influencing parents may feel far-reaching, yet it is not impossible. You will be surprised at the extent college students will go to bribe their loving parents. Consider sending care packages to your parents if you're seeking a method to reach out to them. Highlight how your products and services will assist their kids on campus. It may keep them healthy, make their little college dorm seem like home, and make their campus life more convenient.
Offer discounts and giveaways
Discounts tailored to your target audience, like personalized adverts, are an excellent way to engage college students. Offer discounts and giveaways to college students to incentivize them to use your product or service and to spread the word about it. If you want to bring more individuals to your store or online orders, give special discounts if a student shows their ID during purchasing. You may advertise this discount in the coupon catalog distributed in Move-In Day packages or by Student Unions. Giveaways can also be a great way to increase your following on social media or email lists. You will be surprised how many college students will be willing to share their information to win a free product or cash.
Get featured in college publications
While social media has become a popular communication method with college students, many still prefer the school newspaper. Most college students attend events and buy the magazine as a memento of their college days. If you sponsor activities or advertise in the school magazine or newspaper, your business may build a long-term engagement with the college community. Your target market may read weekly newsletters, student-lead newspapers, or online student apps or forums. Reach out to these college publications and outlets and get your startup featured to reach a larger audience.
Stand for something
Have you ever heard the expression, "If you don't stand up for anything, you'll fall for anything"? That insight is embedded in the hearts of most Gen Zers, who want brands to appreciate their beliefs as they do. For this reason, you may use your startup as a platform to advocate for what is right. Remember that whether you're supporting a global movement or local charity, 'right' needs to be what's right for you and your startup. You may use hashtags and highlight movements and communities you care about on social media. Display encouraging signs in your business. When determining what to stand for, be true to yourself. If you recognize and relate to your intended audience, they will appreciate your efforts – and will most likely tell their friends about them.
Acquire student ambassadors
Try and pay close attention to your business's regular customers, whether they interact with your business online or visit your store. You may keep track of recurrent orders online to ensure you're rewarding their loyalty. Consider your student ambassadors to be nano-influencers. Make some ambassador kits with simple swag like a water bottle, baseball cap, t-shirt, bottle opener, and so on. You may also equip them with resources to distribute to their peers. However, this approach is most effective if they receive referral discounts themselves. While not specifically targeted at college students, some other startups use user-contributed material on their social profiles. They frequently regram (sharing other Instagram posts to their feed) material from their clients, making it easy to complete your social schedule.
Have a survival pack
Many freshmen will be living by themselves for the first time, so they may require a few days to adapt to the dorm lifestyle in their early weeks on the college campus. Create a survival kit containing necessities such as Band-Aids, toothpaste, and perhaps the most amusing items. You can promote your brand to this audience by having your name printed on the survival kit. You may also include a free product sample or service trial. The more helpful your services are, the more the market will remember your company.
In conclusion, college students may be a valuable market, but it is crucial to reach out to them effectively. Your marketing efforts will be effective if you consider the above tips and explore more ways to engage your target market on campus.