While many people are born disabled, becoming disabled at some point in their lives is a common experience for a lot of people too. It's something that few people really think about, but it can happen to anyone. When it does happen to you, processing it can be a huge challenge. It not only changes how you live your life, but can also mean a shift in your entire identity. You may see yourself differently, and others might see you differently too. Adjusting is a process that can take years, or might never really be complete, but there are some steps you might want to start with to get there.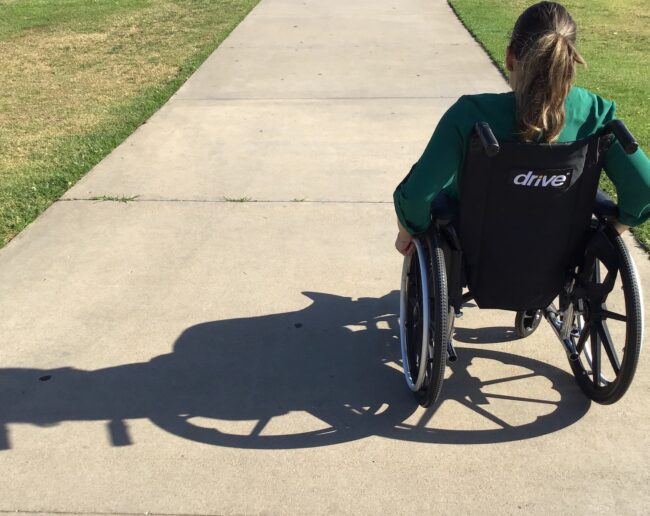 Work on acceptance
Accepting yourself when something big has changed through no choice of your own isn't always easy. When you have known yourself one way and suddenly things are different, it takes time to be comfortable with who you are. Self-acceptance isn't necessarily something that has a solid end goal. Many people find that sometimes they feel good about who they are, and sometimes they have doubts. However, you can work on reaching a more positive position where you try to be accepting of yourself and confident in who you are.
Consider your finances
One of the biggest things to think about when you are newly disabled is your finances. Becoming disabled can often mean your ability to work and earn an income is affected, which obviously makes it more difficult to support yourself. If you're eligible, one thing to do is apply for SSDI. If your application is unsuccessful, you should make sure you get legal support. Social security disability lawyer | Bogin, Munns & Munns can provide you with more information about the process. Other ways to support yourself are available too, including your own disability insurance or finding work that could be suited to you.
Find a community
Becoming part of a strong community is one of the best ways you can adjust to being disabled and create a new life for yourself. When you're part of a community, you have people who can support you and who can relate to your experiences. You also get a sense of fulfillment when you can lend your support to others. There are many ways to get involved with the disabled community in general or to connect with people who share your specific experiences. Try starting online or seeing if there are any groups local to you that meet up.
Discover and develop your new normal
Developing a new normal may take some time, but you can soon get into a new routine. Some things might change and others might stay the same. You can find ways to make adjustments so you can continue to live your life in many of the same ways. You might also choose to look for new things to add to your life, such as finding a new sport to try out or picking up a new hobby.
Adjusting to being disabled might not be easy, but you can learn to accept and love the new you.