HR is one of the most competitive fields in this era since many undergraduates and graduates have started taking interest in it as well as have planned to establish a successful career in HR. With so much competition among applicants, the need to pick the right one has grown more than usual. Due to this, the recruiters have some obvious reasons to prefer candidates with HR certifications since it is considered as an advanced tool.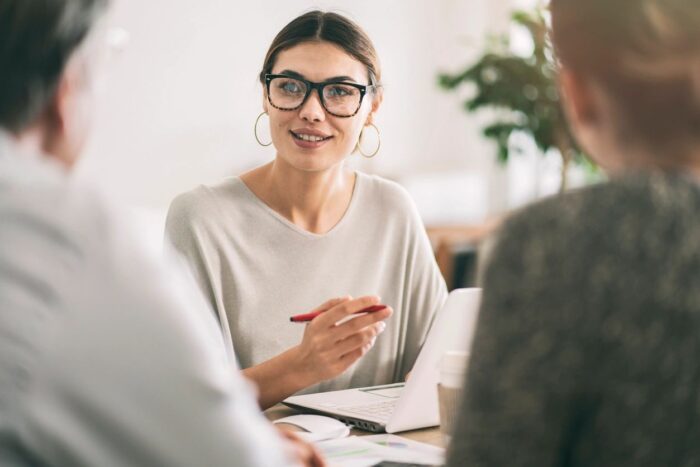 Before getting into the depths of how HR certificates are a key to a successful career, we will take this opportunity to answer those mind-boggling questions running in almost every candidate's mind. A lot of recent graduates right after finishing their education immediately want to get into the job industry with no relevant work experience. At this stage what they fail to understand is that among a large pool of applicants, including experienced professionals, it is near to impossible for them to get recognized by the recruiters. However, they can strengthen their profile by investing some time in earning online HR certification and including them in their CV.
Defining HR Certifications
Before proceeding with the details of earning HR certificates, the first step is to clear the audiences' confusion regarding these certifications and their purpose. Like any other certificate, certification in HR demonstrates a candidate's mastery of the subject and their extensive knowledge about the common HR practices employed in every leading organization. Through these certifications, a candidate can delineate their ability to proficiently work in fast-paced environments as well as it qualifies them for leading roles in HR.
Added benefits of HR Certifications
HR certificates have several benefits to offer. Since they provide additional strength to the CV, they are a good source of getting candidates their desired appreciation. By acquiring online HR certifications, candidates are more likely to land their dream jobs in HR as well as can also save additional costs incurred while availing these certifications through physical platforms. Through well-recognized online platforms, one can easily get the best certification from leading institutions just by sitting at their home.
Chances of early promotion
HR professionals in countries like Canada and Australia have shared their experiences right after earning the certifications, over leading platforms, that after acquiring these certifications they have seen a sudden growth in their career and more opportunities have come across their way since then. It is believed that the value of these certifications in many countries is to the extent that it immediately doubles the worth of an HR-certified professional.
Increased pay
What every eye is looking for is a justified pay for the contributions the candidates make towards the success of the organization. Out of many benefits of HR certifications, one is an immediate increment in the pay. Since these certificates are valued to a great extent and very few individuals are able to earn them, therefore; the demand for HR-certified professionals in many organizations is more than one can imagine and no such organization wishes to miss the chance of hiring these certified professionals right away.
Gets you a strong profile
Since these certifications require an extensive amount of hard work and dedication, therefore; having these on your CV can cover up for most of the lacking in many cases such as career change. This of course does not mean that a CV without any desirable content can right away get you an interview call just based on these certifications.
Benefits of online HR Certifications for beginners
For freshers' profiles, these online certifications have deep purpose and value. In this era where the new generation is mostly clueless about their career, having these certifications can put in on a higher level than others. Since the online certifications are affordable and easy to acquire then the candidates can enroll in as many certifications as they want based on their designation.
Types of HR Certifications
There are numerous HR certifications available all around the world and are specifically designed for each career level starting from entry-level and going up till executive levels. Some of the professional courses include:
CHRP- Certified HR professionals
SHRM- Senior Certified professionals
PHR- Professionals in Human Resource
Choosing the right certification
While enrolling in online certifications, you will often come across the problem of choosing the right education for yourself. We understand that with no prior knowledge in the subject matter, one is destined to face troubles while selecting the right course as all of them have great benefits to offer. In this article, we will highlight the core elements and designations that some of the certifications have to offer.
SHRM-CP: this certification is designed for those who are interested in policy implementation as well as deploying organizational strategies towards achieving a successful business.
SHRM-SCP: includes courses for senior-level positions relevant to policy and strategy making, while at the same time aligning these strategies with the organizational goals.
PHR: designed for professionals in HR who want to portray their expertise in HR management.
Platforms to earn HR Certifications
Online HR education is very easy to avail but at the same time it is very important to seek the right platform, therefore; through extensive research, we have brought top 3 online platforms for your perusal where you can get courses taught by leading professionals of the HR industry.
HRAcademia: offer 3 courses including CTDP-Online, CHRP-Online, and SHRP-Online.
Coursera: a leading online platform offering multiple courses in HR at affordable rates along with financial assistance for deserving candidates.
Aihr.com: cover all aspects of HR-based training in the top 9 courses.
A successful career is dependent on skills and knowledge
Being in HR is a career more inclined towards providing technical exposure rather than keeping individuals glued to books. Therefore, the recruiters' biggest demand is the candidates who have had some prior technical experience and fully understand the nature of HR. Having these certificates prove to the recruiter that the candidate has a strong skill set and knowledge of HR practices and environments.
Having a successful career in Human Resources is the desire of every HR professional but it is also important to understand that a successful career and planned growth cannot be achieved without going an extra mile and making out-of-the-box achievements. To stand out from the crowd and get individually recognized by the recruiters, a candidate is advised to include all relevant experience to their profile that also includes HR certifications. These certifications will not only get you to better positions but will also foster your long-term growth and success in the field.