Before you embark on your dream career, there is usually one establishment that's in the way between reaching your goals – college! Whether you want to dive into healthcare, business, hospitality, or another field that catches your interest, your number one priority will be to flourish academically and get the best grades possible.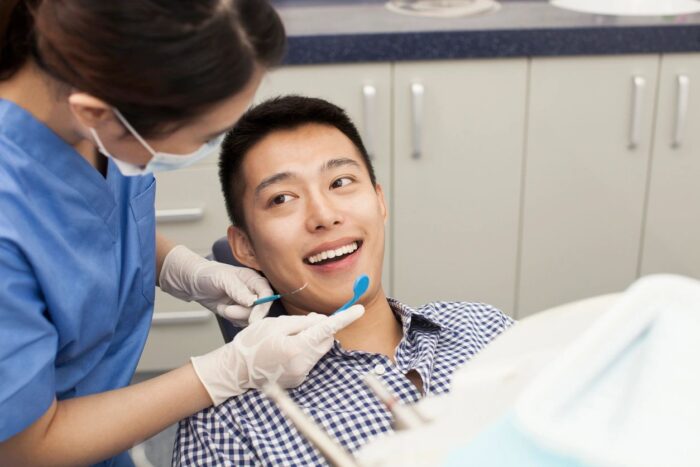 When obtaining the qualifications needed to succeed, you need to be confident in your abilities and be committed to your course. Unfortunately, some college students lack this confidence, with a part of it being down to the way they look. If you're not happy with your smile, for instance, this can have a huge impact on your self-esteem and grades. Therefore, why not consider getting invisible aligners? They can be put on as you begin your program and help you get the smile you've always dreamed of. With that in mind, here are some ways college students can benefit from getting invisible aligners.
They're Affordable
This one is aimed towards the parents. Many of us have saved up for years and years to send our kids off to college. When the time comes, there are all kinds of expenses to think about. From tuition fees to textbooks, dorm costs to leisure, it's safe to say college is expensive. Opening your purse or wallet again may be the last thing you want to do. However, if your child needs their teeth straightened, invisible braces are known to be one of the most affordable treatments around.
The great thing about invisible aligners is they can be paid off monthly. You will find many providers offer monthly installment plans which can ease the financial burden. When you look at the monthly cost, you may find you're shelling out more money on your child's monthly phone bill! This investment will prove worthwhile, especially when you see your child's confidence soar as treatment begins.
They're Invisible
Moving back to the college student. You are in college and want to make a great first impression. Let's face it, no one wants to be that kid with clunky metals stuck on their teeth. When it comes to invisible aligners, the clue is in the name – they're invisible! This means you can start teeth straightening treatment and find no one even notices!
There are all kinds of pressures college students face. You want to feel comfortable and confident in your skin during your studies. If you need your teeth aligning but don't want it to be obvious, invisible aligners are the way to go. ALIGNERCO are experts when it comes to clear aligners. They provide the most affordable custom invisible aligners across the United States.
Speedy Process
If you want to straighten your teeth, understandably, you'll want treatment to be as quick as possible. In the past where your only option would be to wear traditional, fixed braces, treatment could run for several years. The great news about invisible aligners is they're known to be speedy, and yield results much quicker than you think.
As long as there isn't much work to be done, clear aligners can work their magic in as little as 6 months. This means whenever you begin treatment, the chances are you'll have the smile you've always wanted before your course finishes. When graduation arrives, you won't be able to stop showing off your teeth for photos!
You Can Eat Whatever You Like
You already know the importance of following a balanced diet for your overall health and wellbeing. However, it's understandable this may not be the first thing on your mind as a college student. For college students who move into a dorm, this may be the first time you've lived away from home. With no parents breathing down your neck on what you can and cannot eat, you're forgiven if you gorge on sweet treats and junk food!
If you opt for clear aligners, one major benefit of them is they can be taken out whenever you like. This means you can eat and drink whatever tickles your fancy! Unlike metal, fixed braces where a bag of popcorn could be a nightmare for getting out your teeth, as long as you remember to brush and floss after eating and put your aligners back in, there are no limits when it comes to what you can and cannot have.
Your Confidence Will Skyrocket
There's no doubt about it. As you navigate through invisible aligner treatment, expect your confidence to propel you to new heights. Everyone gets nervous when they start college, that's a given. However, if you aren't happy with your teeth and smile, this may be added pressure that you could do without.
When you start wearing invisible aligners, you should begin to notice results within weeks. As your teeth begin to align, you'll have no problem baring your teeth and smiling. This newfound confidence can help you make new friends, open up more opportunities, and most importantly, help you flourish in your studies.
Oral Hygiene is Easier to Manage
For those who have crooked or misaligned teeth, this can make it incredibly difficult to keep on top of your oral hygiene. This is because food and plaque can get trapped between the teeth and be troublesome to get rid of. When you wear invisible aligners and your teeth move into the right position, you'll find it far easier to brush and floss your teeth.
Make sure that you are brushing your teeth twice a day. Remember to floss too. And before you leave the bathroom, it's wise to rinse with a fluoride mouthwash. If you've ever suffered from red, puffy gums before, when your teeth align and you can easily get between each one, you should notice any irritation and inflammation go away.
They're Comfortable
All your concentration needs to be on your studies and achieving the best grades possible. However, if you're wearing braces, many types are known for their pain and discomfort. This means instead of getting lost in your textbook, you may be in discomfort which makes it hard to focus. Unfortunately, this can affect your grades and your overall enjoyment at college.
With invisible aligners, most people find they're comfortable and easy to live with. In fact, you may find you forget you're even wearing them! Because the material is smooth, there are no risks of cuts from metal brackets and wires.
Fewer Dental Visits
If you have a fear of the dentist, you'll be happy to know invisible aligners will mean you spend less time in the dentist's chair than you think. One advantage of invisible aligners is treatment can be carried out at home. You can have trays sent to your dorm door which are perfectly molded to the shape of your teeth.
As long as you follow through with treatment and prioritize your oral health, you won't have to visit your dentist as often. If you're living away from home, this should be music to your ears. Instead of going to appointment after appointment, you can truly enjoy the college experience!
Your college years should be ones you'll always remember with fond memories. Once you graduate and enter the working world, you'll want to know you got the most out of your time at college. One way to boost your confidence while improving your smile is by wearing clear aligners.
Unlike traditional, metal braces that are fixed to the teeth and have longer treatment times attached, invisible aligners are discreet, more comfortable, and perfectly suited for college students.