As a college student reaching the end of your bachelor studies, you are probably getting ready to tackle your MCAT testing. Most students find these strenuous tests intimidating and dread their exam day. However, with the right preparation, you can excel at your MCAT test and move forward into the medical field of your choice.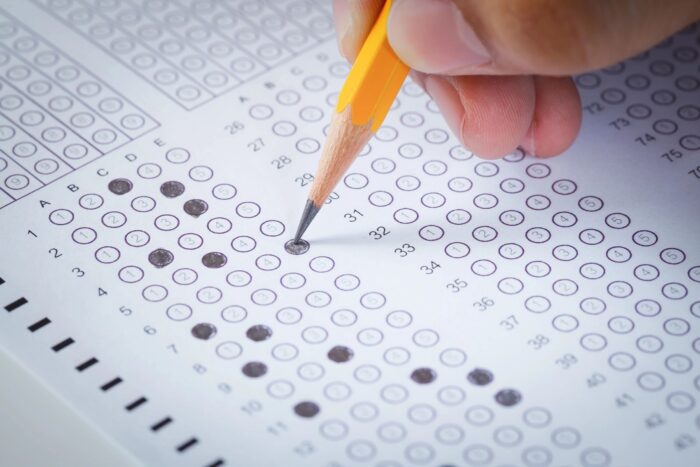 The MCAT tests are designed to determine the readiness of students to begin medical school. If you dream of a medical doctorate, you must excel on your testing. Studying for the MCAT test can be time-consuming and challenging if you don't have the right plan.
Your regular study strategies may work for the MCATs, but you may need to upgrade your methods. You can work towards success through MCAT practice tests and an organized study schedule. Let's take a closer look at a few MCAT preparation tips for enterprising students.
Schedule Study Time
Students often study for the MCAT on top of their full-time jobs and classes. Most students have to retake their exams because they lack proper study time. Organize your work schedule so you can study for longer periods of time. A lighter course load is an excellent time to study for the MCAT. You must also make mental room when studying for the MCAT alongside challenging courses. Too much studying and focus can be mentally exhausting for students.
Practice Questions
It can be frustrating to dedicate time and effort to studying one topic only to find no related questions on your exam. To help focus your studies, get your hands on as many MCAT practice questions as possible. Studying with the help of practice tests will help you to evaluate where you have holes in your knowledge and where to focus your studies.
Quality Over Quantity
You shouldn't rely solely on practice tests to help you study. To answer multiple questions, you must spend equal time reviewing memorization and explanations. As a result of the review process, you will gain a broader understanding of the material and feel more confident during your test.
Research Score Requirements
It is hard to have just one set goal score for everyone since medical schools have such a wide range of MCAT requirements. You can search and compare U.S. and Canadian medical school requirements at Medical School Admission Requirements. Choosing your goal score will help you decide how long to study, when to take the MCAT, and when you're ready.
Multiple Practice Tests
There is a possibility that the MCAT test will last more than seven hours, so students should take it seriously. As with running a marathon, you shouldn't take the MCAT without building mental stamina first. Space out your practice tests so that you benefit most from your review process. Make sure that you start practicing tests as early as possible so that you can build up your endurance over time.
Be Ready
Make sure that you don't hope for the best on test day and that you get a lucky break. Unless your practice test scores indicate that you are within a range of your goal score, you are not ready for your test. Schools see all scores, even if they only use one, so there is no point in taking the test if you know you won't get something useful. Use your practice testing to help you achieve your goal score regularly to determine when you are ready to sit for your exam.
If you do well on your MCAT exams, you will be on the path to a successful career in medicine. Making a plan will help you to focus your energy on the needed areas of study and will help you refine your knowledge. Follow these tips to help you achieve your goal score when you sit for your MCAT exam.