Is there anything funnier than building a nice mechanical puzzle? This is something that many people of all ages like to do in their spare time. UGears is a company that came out with masterfully crafted 3D wooden puzzles for adults and their kids as well. Generally, Ugears 3D puzzles can not be considered something new, but UGears creates truly magical building kits that you have never seen before. The wooden puzzles manufactured by UGears are made of top-quality materials, and elaborate designs allow models to come to life after assembly.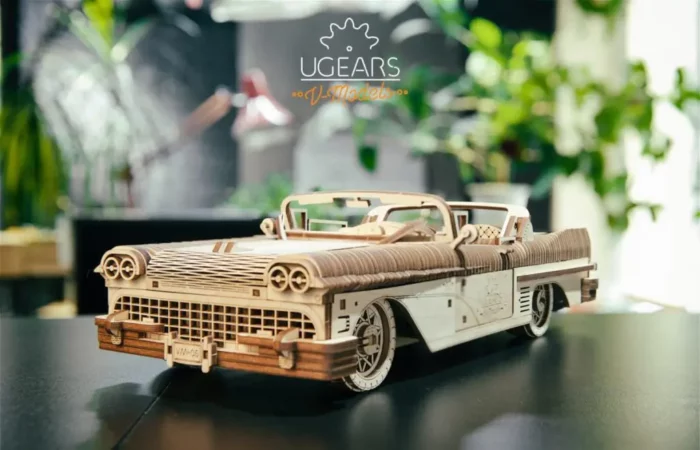 Why Choose UGears?
The first thing you notice about UGears wooden model kits for adults and the models designed specifically for children is their incredible quality. Many modern toys and building kits are manufactured using plastic and poor-quality materials. UGears uses real wood for their puzzle toys. UGears 3d puzzles are not only a fun way to spend your time but a bonding experience between generations. The whole family can come together to create something new from a set of parts. The results are always truly rewarding as each of UGears mechanical models becomes a real working mechanism after it is finished. Try these out if you want to see the magic of engineering come to life:
Aero wall clock
Hurdy Gurdy
Research vessel
Stem lab variator
Globus
Cash register
UGears 3D puzzles for adults are made with accessibility in mind. All the models are separated by the difficulty level in their assembly. Each build has an estimated time required to finish the model. All kits come with comprehensive instructions, and even beginners in a model building can pick up a product by UGears and have lots of fun with it. Each kit is meant to be built with the parts that come with it only; there is no glue or anything like that required to achieve the result.