Teachers are essentially lifelong students. As we give our knowledge and teach others skills, we acquire the ability to learn more about things from a unique perspective. People, who are passionate teachers, always find themselves aiming for the stars, the same way they encourage others to do. They are full of energy and ambition to share their wisdom with their students and craft a personality. One can say that they are constant explorers, with the eagerness to interact with new characters and tune their life and career.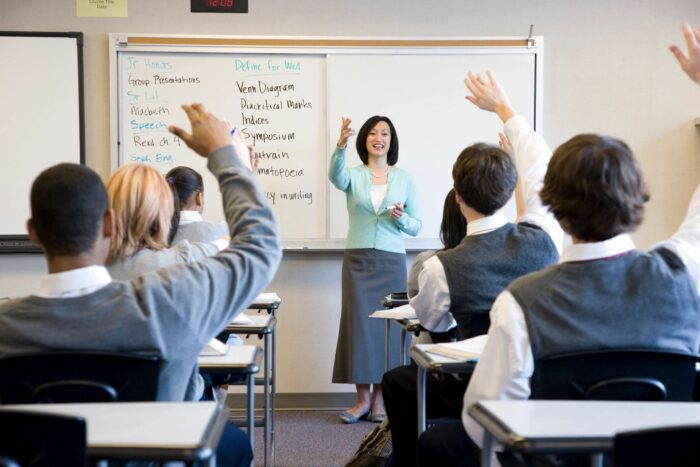 For all these reasons, teachers are in a constant pursuit to advance in their careers. Besides taking-up professional courses or degree programs, there is a lot more to improving a teaching career. The quest to become a perfectly balanced teacher could be a lifelong quest. Therefore, traits such as personal reflection, optimism, and flexibility are necessary to instill over time. They must be apt enough to envision their long future and carefully plan their career path to ensure positive transformation in a specific time.
Here are some of the tips that would help you out in deciding your educational career intelligently.
1  – Explore the Relevant Courses
If you want to advance in your educational career as a teacher, then the quality of determination is the key. In today's fast-paced and highly competitive environment, getting the ideal job has become a big challenge. Therefore, you must possess the basic set of skills, complemented with professional level certifications, to excel smoothly. Similarly, you need to know in which department or subject you thrive. Suppose you are keen on learning how to become a college counselor to give it a try. You must first figure out whether you are good in administrative roles not. Once you have imagined the perfect position for the future ahead, it is time to explore some courses or seek a mentor who would help you.
Nowadays, it is effortless to get certification on almost any subject without traveling long distances and spending big bucks. Online platforms such as Edx, Udemy, Bradely.edu, and others, have made it super convenient for people to get started with the ideal course within no time. Furthermore, it would help if you considered an outside opinion, likely of some fellow professional or an experienced counselor. Since your entire career depends on this decision, you would want to be one hundred percent sure about what you are up to.
2  – Improve on Your Current Job
One conventional way to advance your career is to become better at where you are and what you do. Exceptional teachers who have spent a considerable time in an institute or organization qualify for an honors award for their services. The students' positive feedback, high scores in annual evaluation, and recommendations of senior professionals could offer bright prospects for the individual. Therefore, it is vital to pay equal focus on your current position rather than ignore your utmost responsibilities to advance.
One handy tip to help you in this process is that you emphasize personal evaluation and milestones. Improve on your emotional reactions towards matters and always plan ahead of events. Consistent practices of self-reflection on your area of expertise would boost your advancement opportunities. This way, you can improve your career prospects within the organization and add significant stars to your teaching portfolio for the long run.
3 – Add Skill to Your Resume
To advance in your career and reach the ideal position, you need a well-curated and decorated resume. You need to decipher the secret ingredients that would entice the employer to prefer you over other candidates. Look to think outside the box and add bright features to your resume in a subtle way. As the world today is driven by technology, few technical skills could give you considerable leverage. So, if you want to stand-out in this arena, make sure you get something substantial in tech-oriented skills. Explore some courses offered by Microsoft and Google or attend webinars and workshops that provide achievements certificates. Besides this, there is plenty more in terms of skills, such as communication development, team management, leadership, etc., that could add crucial features to your resume.
Conclusion
If you have gone through the first phase of determining the career path you wish to pursue, then figuring out how to do it would not be challenging. However, regardless of how you have planned to go about things, you must invest considerable time and effort in acquiring professional certifications, one way or the other.
The individual abilities of a person, his goals, and aims decide the level of education that he/she will get. Similarly, the individual's environment in the early stages of his life determines the way he thinks. Give yourself the time to dig in and make sure you do not lose your composure in the current job. Stay determinant. Eventually, your arduous work will reap satisfying success.