Starting your adult life is an exciting moment, that's for sure. Your first job after college and your first apartment are important milestones. However, as thrilling as this time might be, it also comes with challenges — financial ones included. A smart way to save money while also living independently is by sharing your apartment with a roommate.
A recent STORAGECafe research looked at the country's large cities and ranked the best ones for living with roommates. The top is based on factors such as share of roommates in each city, how much personal space roommates get, annual savings, and the local cost of self storage. If you're having a hard time deciding where to move, this top could help you make the right choice.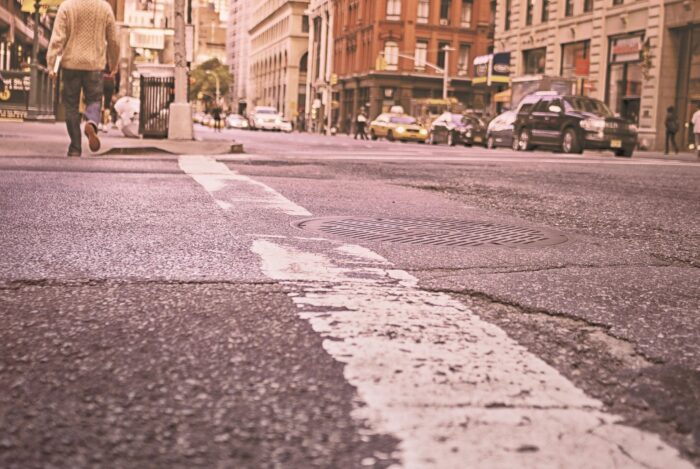 Raleigh, NC takes the crown as the best city for roommates
Raleigh is currently the second-fastest growing metro area in the US, according to Carolina Demography. Newcomers are attracted by ample employment opportunities, from the governmental, educational, and healthcare sphere to high tech jobs at Raleigh's research and development park, Research Triangle Park.
The good news, for people in the process of relocating to Raleigh, is that sharing an apartment — and the rent — is a very good option. About 28% of the metro's residents are in this position already,  and they still enjoy plenty of personal space. Roommates in a 2-bedroom apartment are splitting a monthly rent of $1,126 and have 526 square feet of space per capita on average. Getting some extra storage space is not expensive either, as a 5×5 storage unit in Raleigh costs $40 per month.
Irvine, California, takes the second spot among the best cities for roommates. With the living costs rather high in this location, it's no wonder that 35% of the residents are living with roommates. Splitting over $2,600 per month on average for a 2-bedroom apartment is 17% less expensive than living on your own in a one-bedroom. You also get about 527 square feet of space per capita, which is quite comfortable.
Lincoln, Nebraska, the third best city for roommates for in the US, has a share of about 24% of its inhabitants sharing apartments. Although the cost of living in Lincoln is not as high as in other larger cities, neither is the income. Lincoln roommates are saving about 14% of their income by renting a two-bedrooms apartment, compared to living alone in a one-bedroom.
Californian cities see the largest share of people living with roommates
6 of the top 10 cities with the highest proportion of roommates are from California, with Santa Ana taking the first spot — 36% of non-family households are shared by roommates. Other Californian cities with a high concentration of roommates are San Francisco and San Diego — each with 32%, but also Anaheim and San Jose, with 30% each. One obvious reason for this Californian trend is the high housing costs throughout most of the state
Madison, Wisconsin, ranks third on the list of cities with most roommates, with 34% of residents in non-family households. In this case, the explanation resides less in local housing and living costs and more in Madison's college city status.
Detroit, Michigan is the city with the lowest proportion of roommates – only 12% of non-family households. Other cities with low shares of roommates are Cleveland, Ohio, and El Paso, Texas, each with 13%.
It's interesting to note that New York City has a relatively low percentage of roommates – 21% of non-family households. However, in hard numbers, we're talking about almost 350,000 roommates. NYC roommates are saving 17% of their income by sharing a two-bedrooms apartment, as opposed to living alone in a one-bedroom. On average, NYC roommates are getting almost 500 square feet of space per capita — but, should they need it, they can rent self storage. A small storage unit in NYC rents for a little over $100 per month.
Roommates in Atlanta, GA and Plano, TX enjoy the most personal space
Sharing a two-bedroom apartment with a roommate saves serious money – however, it does come with some downsides, as you might not benefit from quite as much living space as you would like. From this perspective, Atlanta roommates are the luckiest — on average, people sharing a two-bedroom apartment in this city are enjoying almost 550 square feet of space each.
Almost as lucky are roommates living in Plano, Texas — renting a two-bedroom apartment in this city gets each roommate about 542 square feet of space. Omaha, Nebraska comes third in terms of living space per roommate, with 534 square feet. In fact, renting a one-bedroom on your own will get you only a little over 200 square feet of extra space at home.
At the other end of the spectrum are roommates sharing a two-bedroom apartment in Honolulu — each gets only 363 square feet. Fortunately, they do have some amazing outdoor scenery and weather to enjoy, so not having that much space at home is probably not a huge issue. Other cities offering little per capita space for roommates are Newark, NJ, with 411 square feet, and Buffalo, NY, with 412 square feet.
Living with roommates brings the largest annual savings in Boston, DC
Roommates in Boston are saving about 20% of their annual income, the highest percentage among the cities analyzed — this totals to almost $8,200 in annual savings. When looking at hard dollars instead of percentage of income, Washington, DC, roommates are scoring the most savings — over $8,800 per year. Other cities where roommates are saving serious money from sharing an apartment are San Francisco, with $8,760, Irvine, with almost $8000, and Seattle, with a little over $7,300.
Sharing an apartment in Detroit, on the other hand, is not such a great deal, with only around $1,400 in annual savings – that's probably the reason why the city also has the lowest proportion of roommates.