Every writer needs a publishing firm for publication. Here are some tips on finding the appropriate publishing company.
Every writer loves to write about what they love. There are both small and big publishing houses to choose from for your written content. Both of these publishing houses have their own pros and cons. Here, we will guide you on how to select the right publishing house for your book.
First, we will go through the benefits of selecting a small press and then a big publishing house.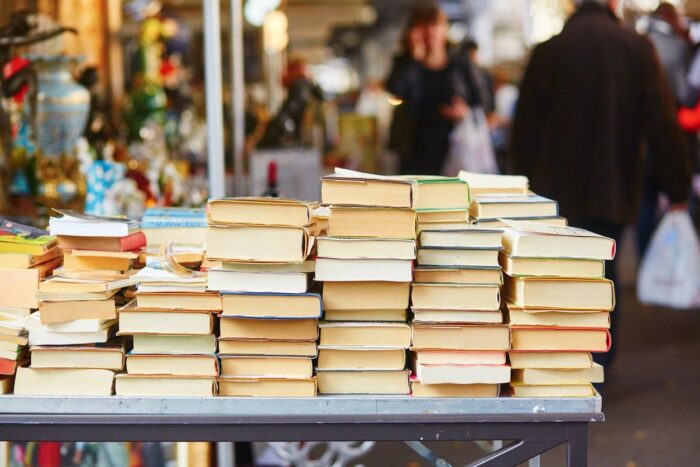 Small Press Benefits
Small press is also known as a publishing house that usually earns less than 50 million dollars each year or publishes 10 or fewer books in a single year. It has both negative and positive sides to publishing books. Some more details regarding small press publishing houses are-
Submissions
Many small publishing houses entertain uninvited manuscripts, which is good for beginner authors, especially if they do not have any agents yet. However, keep in mind that there will be a huge rush because of open submissions. Since they publish a small number of books each year, you might have to do something unique to stand out from others.
Author's Input
One of the best benefits of selecting a small press is that you can have control over your manuscript. Many authors can choose their illustrator and have direct ideas and talks regarding their work's marketing processes. So it is a great way for the author to have their say.
Marketing The Book
Marketing plays a critical role when it comes to selling any books. If you do not market your books properly, your book might not sell well even if the story is great. You have to select a publisher who will also market your work efficiently.
In a small press, budgets are limited, and that leads to money shortages. You have to make use of every resource of the publisher to get your book out.
Reach
You can increase your reach by getting your book published by a publisher rather than self-publishing it. Self-publishing generally tends to lack reach. After you have entered into a contract with a publishing house, they will contact their bookstore contacts and set up your ISBN. ISBN is necessary to allow your book to be sold at schools.
Keep in mind that small publishing houses might not have a big reach especially with regard to nationwide retailers. It means that you will not see your book in local stores and other libraries. However, Amazon can be the potential store to reach your book nationwide.
Also, you can check out this self-publishing and printing company https://www.palmettopublishing.com/.
Benefits of a Big Publishing House
Big publishing houses earn over 50 million dollars in their book releases and sales. Some of the big publishing houses are Penguin Random House, Scholastic, Macmillan, Simon & Schuster, etc. It is a great opportunity to get signed by any of those large houses; these are some kind of dream publishers for many writers.
Submissions
Big publishing houses are very popular, and every author tries to sell their book to them. However, they do not accept any uninvited manuscripts. This means that you cannot apply to these big publishing houses directly unless you have got a connection from their subscriber list.
You have to be an agented author to get the chance to publish with a big publishing house. Becoming an agented author can take longer than getting your book published.
Author's Input
Huge publishing houses have groups of people to assist with book production. That makes their business stand out from small book publishers. They are pretty well-aware and select those books that will sell well in the future.
As a novice author, you might not have good experience in writing a book. It is best for new authors to begin their publishing with small publishing houses.
Marketing For The Book
Selecting a big house for publishing your book does not mean that you do not have to market your book to the public. The marketing budget is pre-determined with the contact with the house. The agent will also let you know all the procedures for getting a successful marketing campaign. The rest is up to you.
Reach
The best facility of a big publishing house is that it has a massive reach. Your book will be in both Barnes & Noble and Amazon. It will additionally be in Target, Sam's Club, Publisher's Weekly, etc. Local bookstores are also given the opportunity to pick up the book from a big publisher.
Issues To Consider When Looking for A Publisher
You have to think ahead before selecting a publishing house. You should be fine as long as you select a good publisher matching your peripherals. Here are some of the issues to consider when you are looking for a publisher-
Contracts: You should read the contract of the publisher carefully. It can be done by an attorney; they will then look after your contracts.
POD: Print on demand also referred to as POD is necessary for an electronic book. Know if your publisher has the option for POD for their releases.
Editing: Editing or proofreading a book before releasing it is necessary. You have to be aware of whether the publisher lets you edit the books.
Formatting: Formatting availability is important as you should have some freedom to modify your work even after you have submitted your work.
Promotional Benefits: You have to know if they promote their authors in any way.
Covers: Cover graphics for books are the key to draw the attention of your readers. Know if the publishers have attractive covers in their collection or can get a designer to design a new one.
Price: Find out what the price of your book will be upon release.
Delivery Time: Make sure you know when you can get your book ready to be published.
After considering all those factors of your selected publishing house, you should be confident in your choice. But make sure you have considered the previously described points about two different types of publishing houses. At the end of the day, it is up to you to sell your books, not the publishers.