The current generation is living in the investment era where people are finally uncovering the latent potential of compounding.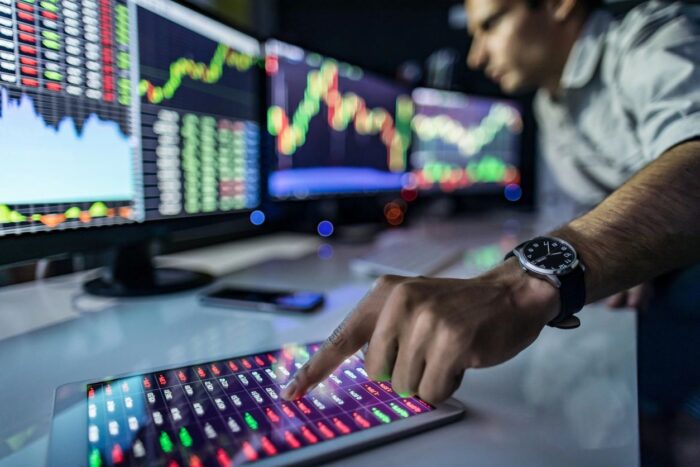 Although trading is not at all a new concept, it took a long time for it to become the norm. So, what are you waiting for? Read this guide that illustrates five steps to begin your trading journey today.
Educate yourself
A stock might be a fancy word today; however, one should not jump into the ocean without learning to swim. It's important to grasp the terminologies, technicalities, and peculiarities of the stock market before beginning with it.
For starters, YouTube videos by experts are recommended, followed by books, blogs, newsletters, and conversations with regular traders to know the nits-grits of the market.
Stay in touch with the financial news that updates about the trends and paradigms of the stock agencies around the world such as BSE(Bombay Stock Exchange), India, NYSE (New York Stock Exchange) or  NASDAQ, United States.
Find a trustworthy online platform to initiate your trading journey. Amidst the plethora of such apps, Arya is one of the most advocated online platforms that has launched amazing initiatives to propagate financial education in Indian households.
Begin with a trading account
After completing your research about the trading forums, open a trading account. Beginners should choose a portal that offers technical knowledge along with the investment sections.
Authenticate the platform with its legal affiliations. Scrutinize its data policies, SSL certificates, trading commission, and compliance with your bank accounts for the back-and-forth transfer of money.
Also, keep in mind to try virtual trading beforehand. It is similar to a demo mode that lets you place market or limit orders without actually pitching in any sum of money. Henceforth, testing your trading astuteness without digging in your pocket.
Stay behind the edge
Trading is alluring. This necessitates the allocation of budget, with a mindset that you can lose it without regrets. 10-15% of your earning is a handsome share to be invested without risking the education EMI, healthcare funds, or house loans.
Explore the stock market
Besides suggestions and social media hype, self-research is the most important aspect of investing in a stock market. Follow your portfolio; diversification is a savior in cases of stock market crashes.
Beginners may evaluate the true value of a stock by standard methods of analysis, namely fundamental and technical. The former is meticulous, which involves an in-depth analysis of the company's revenue sheets, dividend plans, and growth charts. The latter depends on the trends set up by the prevailing statistics in the trendlines.
Apprehensive traders may begin with ETFs (Exchange-traded funds) or Standard & Poor's 500 that promise variation and mitigates comparatively low risk.
Strategize the survival plan
Trading has its own set of nuances, which, when dealt with cautiously, guarantee amazing results. To survive longer, it's important to strategize each move. Don't be confined with value tapering; investigate the P/E ratio to clear your doubts.
Align with the candlestick stock patterns and trading stops to maintain equilibrium with the fluctuations of the stock market. Never forget to assess your returns in the meantime.