Sometimes undergraduates face a problem of composing a conclusion for an essay to convince and engage their readers. The essay conclusion is an intricate part of the paper and should be appropriately treated. In this article, we will explore the most useful tips for formulating and writing your last paper section, and offer you a few motivating examples of the essay conclusions.
To grasp the primary purpose of ending an essay, you need to picture a boxing fighter's last trike or conceive of a sprinter's last lap. It's the most potent argument the person can apply to his story. What's an essay's conclusion? That's your final word on the subject.  You need to get the most convincing argument and restate the argument to justify your position again.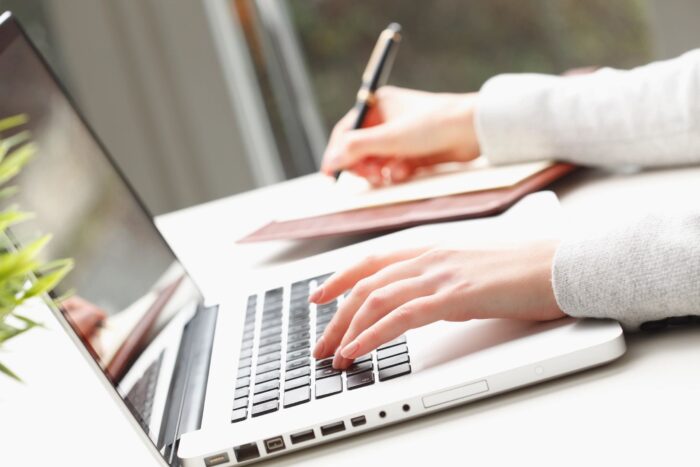 Consider your last part distinct from your introduction. Introductions are always about general concepts when your final section is always about specific solutions.
We can find different manuals on how to write a conclusion for an essay, and most of them will inform you that the key thing is to convince your audience at the final point of your text. But we all know it's not always a simple task to convince your reader.
The conclusion is not just a list of claims outlined in body paragraphs. This isn't just a statement of your work, either. With such an assignment, you need to think about how to form a conclusion to make it sparkle like the most prominent and shocking thing. Follow some points you can start with:
Restate your main statement in the last paragraphs
Review your main paragraphs and get the main ideas from each of them; summarize all those ideas in two or even one striking sentences;
If a student doesn't understand how to write a conclusion for an informational essay, he or she should get some examples to test their knowledge and skills.
When, for example, you don't understand how to write a conclusion for an essay, there's a great way to clear things up. There are a few main things you need to check:
Style
Number of sentences
Key hooks
The way the topic is restated
How main points are outlined
Please note that all these variables should be reviewed for the type and size of the paper.
How to Write a Conclusion for an Explanatory Essay?
How about we discover how to write a conclusion for an explanatory essay. Forestall presenting new details in your final paragraph. Instead, join all the main purposes of your presentation and body and bring together a conclusion to tie all remaining details. Integrate the data you displayed in the text and draw a conclusion based on facts you know.
Remind your thesis statement's main idea, but avoid restating your thesis word for word. Provide a variety of languages. Avoid mixing the material with the introduction and body of the article.
Ask a meaningful question about your content and give some meaningful answers to the last statement. What are your key thoughts to delegate to your reader's mind? What are your thesis statement's deeper implications? What is your discussion's overall importance?
Leave any mark. Suggest a particular course of action, answer any questions you may have asked in your introduction, comment on any observations you may have reported in your essay's body, or give a final example.
How to Write a Conclusion for an Argument Essay?
Hold your argument based on linking back to the essay question, title, statement, or subject. This can be achieved using keywords from an essay question. For example: "Why is Ophelia an important character in Hamlet's play? Eventually, Ophelia's role becomes significant as she symbolizes Hamlet's lost hope in the story."
Wondering how to write a conclusion for an argument essay, you should not simply repeat what you said in the remainder of the article, but try to reiterate certain key ideas by gathering your core points.
Another approach to do this is to go back and bring all the subject sentences from the paragraphs in your essay:
"Actually, Ophelia's character is significant as she symbolizes the last pure soul in the play. Her ability to love and generosity of spirit reflect human nature that is lacking in Hamlet's real world. It seems that Hamlet has invented her character in order not to lose the mind from the world's injustices. Moreover, she serves as a significant contrast to the whole world of Elsinore'"
Representation of argument will leave the reader wondering about the implications of the whole subject. Therefore, in a literature article, it's a good idea to include a final thought or perspective, perhaps one that reflects forward or backward from the book:
"Ophelia's death is the most poetic description of death in all English literature. Together with the image of Ophelia, who went mad and was carried away by the rapid waters of the river, Shakespeare says goodbye to the illusions of peace that the human culture was given by the inspiring culture of the Renaissance."
 How to Write a Conclusion for an Informational Essay
Rephrase the main point, but not word for word. You may want to use a keyword "theme" or "style," but word it differently from your introduction paragraph.
Read the sections. Traditionally, summarizing important parts of your body sections in common is the best way to end the message. Do not use the same words.
Read the introduction. Could you still respond to some arguments? If so, it's always fine.
End with a clincher that would lead your paper to the great grades. In this paragraph, explain the meaning of the thesis directly or indirectly.
Warning: Do NOT enter new information in this last paragraph.
Therefore, as you can see, without a proper conclusion, writing may seem unfinished, or the aim may not be evident Discovering your last chance to impress the reader, you can use one of the following sentence starters to emphasize you're finishing the essay:
In conclusion
Overall
In summary
Finally
What to avoid:
Don't include any new points or arguments
Avoid making your conclusion too long
Avoid repetitions
Remember, the conclusion is an essential way to wrap up your ideas.
What to do if your essay is not ready, but the deadline is almost here? For those asking "write my essay for me online," we have an alternative opportunity.
Our "write my essay for me fast" service is glad to present you with ready essays of outstanding quality. We work only with expert professional writers who are glad to deliver your writing order on time. So, stop asking, "Who can write my essay for me cheap?" you have finally found the perfect service to collaborate!