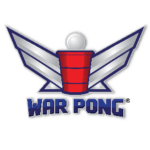 When you attend college and you are looking to have some fun, what are your options?  Go to the bar, have a house party or dorm party, play some video games, maybe date night, pizza and beer, basically something like cutting loose and having a good time.
Well War Pong® has been created to provide you with countless hours of fun, variety and excitement and is a great option for when you want to have a great time and are looking for something fun to do with your friends.
It's a brand-new party game whose roots come from Beer Pong.  But its way more fun as there are 25 plus pre-developed games that you can build and play using the contents included in each War Pong Game Kit (see below):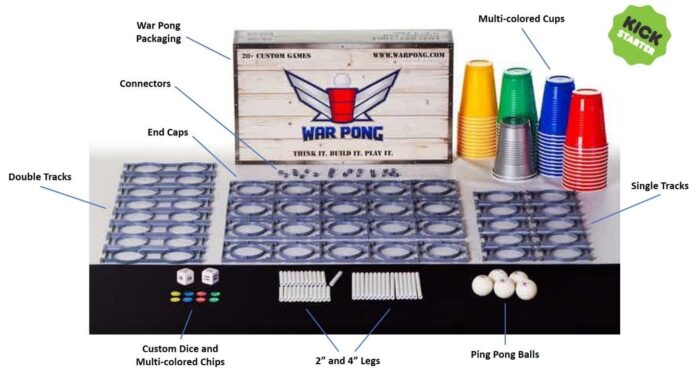 War Pong Delivers on Game Play
Each War Pong® game kit contains the contents to build and play all of the 25 pre-developed games that come standard with each kit.  Plus, you can create thousands of new games by just using your imagination. That is why our slogan is Think It.  Build It.  Play It.   Examples of some of the pre-developed games include: Baseball Wars, King of the Hill, Hostage Rescue, Make It Count, Last Player Standing and Poker Wars.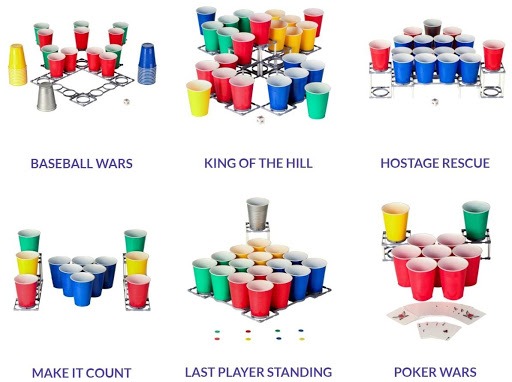 Where Can I Get War Pong?
War Pong® is launching on Kickstarter July 28th, 2020.  You can create a Kickstarter account, login, and make a pledge towards one of the War Pong Game Kit levels.  So please help us make War Pong a success!
Use the following link to find the War Pong campaign:
https://www.kickstarter.com/projects/warpong/war-pong-think-it-build-it-play-it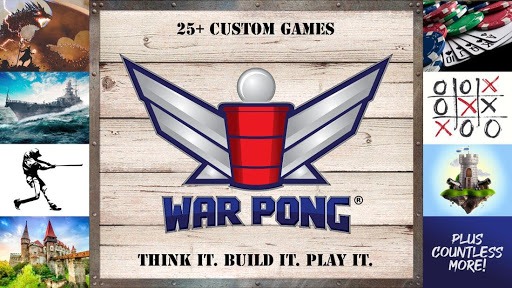 How Much Does War Pong Cost?
The War Pong® Game Kit is offered on Kickstarter for $45 as part of the "Really Early Bird" Special (25% of the Kickstarter Main Price), but only for the first 200 people who pledge at this level.  So please act fast so you can get in on a great deal.  Note:  The $45 price does not include Shipping and Handling and for some States, sales tax may apply.  When all the discounted pledge levels have been exhausted, you will still be able to purchase a War Pong Game Kit for $60.
Have a Great Time Playing War Pong!
We want you to have a great time playing War Pong® with your friends.  Its why we created War Pong® in the first place, and we are looking forward to having millions of people playing and enjoying War Pong® for themselves.
We can all benefit from having a great time with our friends.  All we ask, is that if you are going to drink while playing War Pong, please drink responsibly.  All we want, is for you to have a great time – especially when playing the greatest tabletop party game ever created – War Pong!
Have a great year in college everyone and be safe!