"Accounting is the language of business." Businesses cannot prosper without a highly-skilled accountant. Accounting is a well-known field. Accounting or accountancy is a process of recording, measuring, and collecting all the financial and non-financial information relevant to a company, corporation, or business.
Accounting has two subclasses, namely, financial accounting and management accounting. Financial accounting focuses on presenting the financial information in the form of statements, balance sheets, etc. for external stakeholders.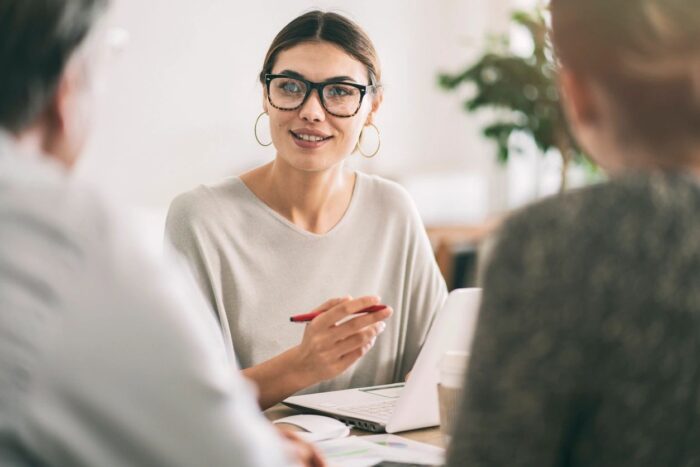 Management accounting encompasses the provision of information to the company's management to keep the business running smoothly. A record of this transaction exists in company documents, but other estimated and projected information is assumption based. This information is kept private to the company's management only. It usually includes budget, protocols for operations, estimation of the selling cost of products, and declaring quotations.
The field of accounting is not only about making balance sheets and working with calculations. It is a diverse and lucrative field. If you are an opportunist with a vision to explore this field with new dimensions and ideas, we have some excellent news.
Accouter yourself with a Master's
A master's in accountancy can take you to incredible heights. This simple act of equipping yourself with a higher degree can assure you success and prosperity in every horizon. The macc online is an online master's course in accountancy, carefully designed to help people develop the strong technical skills that many employers seek.
Become a Benefits Administrator
With the combination of accounting skills, business administration, and human resources, you can help develop a benefits scheme for an organization or company. This benefit scheme plays a role in advising employees about several options and choices while working for the company's interest. A benefits administrator weighs the scheme's performance and expenditure, evaluates taxes, and makes payments on behalf of the benefits scheme.
They play a pivotal role in declaring the relevant recommendations to the company and its employees regarding benefits scheme by carefully assessing the financial implications.
Company Secretary
A company secretary is one who advises the board of a company and has to perform massive tasks. There are several duties that they have to be responsible for, such as communicating with members, ensuring compliance with standards of good governance, reporting company performance, managing employees' share schemes, setting share registers, and performing administrative tasks.
The accounting background helps in understanding the complicated financial matters of a company. Fundamental accounting knowledge helps in communicating with the company's board regarding economic reasoning and explanations remarkably.
How about becoming a Chief Information Officer?
Michelle McKenna Doyle is a Chief Information Officer at the National Football League. She earned a BS in accounting and went to work with Coopers and Lybrand as a senior auditor. If she had never let her out of the financial spreadsheets, she could have never known her worth and expertise. Accounting can benefit you in every respect since every firm, firm, and company demands to play with the brain-twisting financial planning and loading.
Economist
An economist carries out research and collects information that serves as the standards for any organization or company's economic and social policy. This collected data set ranges from interest rates, taxation, and employment level to health, international growth, travel, transport.
The aims and objects include the fabrication of methods to obtain data, conduct research, and literature views. They also provide analysis of the collected data to compare the old policies, evaluate past trends, and economic problems. Also, they must be capable enough to communicate with the audience that is from non-economic backgrounds comprehensively.
Data analyst
Nowadays, data analysts are very high in demand, almost in every domain of work. They range from finance, manufacturing to the pharmaceutical industry to medical professions, government offices, and educational sectors.
A data analyst's job encompasses his intricate skill of analyzing, extracting, and communicating the collected data productively. They produce digital reports, figure out patterns, set up infrastructure, and collaborate with others to work as a functional unit.
A data analyst possessing math and statistical knowledge has a rational business approach, and the necessary computer science and coding skills. He is the master of developing key performance indicators, and he is an expert in using business intelligence and analyzing tools.
Tax Advisor
By merging your accounting knowledge with taxation laws and principles, you can devise an efficient tax reform. Such a tax reform or regulation is in favor of the company or organization. You can help out individuals or companies prepare and adhere to tax returns.
They play a pivotal role in advising on reducing the tax liability, ensuring smooth obedience to the laws. However, you might have to get a professional qualification in tax and advisory to excel in this field.
Non-Financial Manager
Sometimes you don't get the opportunity to serve your purpose as the financial manager in an organization or a company; you can still opt for a non-financial job. Work as an IT manager, marketing manager, or HR manager and reap the benefit of your accounting skills.
Necessary financial skills are the foremost requirement of all managerial posts and positions, so you can always find a spot. Show your expertise in forming the budget of a department to manage the expenses in a better way. Keep track of the monthly incomes and distribution of the funds among the working staff.
Conclusion
This guide has highlighted all the significant domains where you can apply your knowledge of accountancy. Therefore, you can easily pick a profession and experience the charm of working in the not-a-true-accountancy field.