Some professions in this world are much more demanding in terms of intrapersonal as well as interpersonal skills. Professionals residing under such posts must be highly competitive and adaptable to stay in the race. Among them, business administration stands forth in the list.
The leading role of a business administrator is to direct the management and supervise the finances of an organization. The products and services department, overseeing the productivity of a workplace and sales report, is also their responsibility. The position of business administrator gives them a chance to collaborate with other staff members to make the project successful. A person working at any of the relevant posts needs excellent skills along with other qualities to ensure the company's accomplishment in every sector. Business skills are an essential component of a professional workplace environment. These sets of skills can improve the efficiency, output, and performance of the organization at all levels. It is an extensive field, and if you want to grow into a business asset, you need to build some of these essential traits.
Listed below are some essential business administration skills that you can develop for your career's prosperity: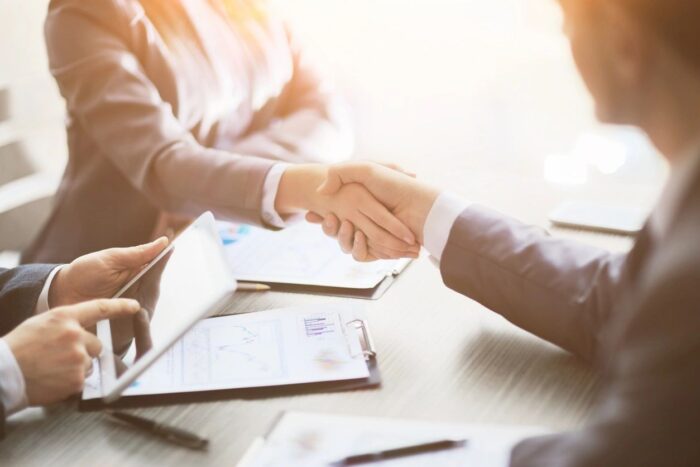 INTERPERSONAL SKILLS
Business and management jobs are more about good interaction with people, and you need to build mutual terms with your colleagues. These skills become a necessity when you are leading a team; useful guidance comes with successful work relationships. Set a professional boundary and know your team better through social activity. In successful organizations, the team leaders demonstrate managerial qualities with a sense of authority, but they also think of themselves as team members. Acknowledge other's expertise and show interest in their suggestions and feedback. An active listener gives a positive outlook to his team by listening to them with attention. Appreciation gives individual confidence to deliver in a better manner next time. If you are working in a business field and want to improve your managerial skills, you can reach out to an MBA program online. Since by pursuing online education, you don't need to abandon your job and learn as much as you can from the courses.
COMMUNICATION AND ENTHUSIASM
A good leader acts as a communication bridge between frontline staff and senior management.  You will liaise with people from within the organization and outside the organization. From employees to officials of higher posts, your interaction with them can be written and verbal. Professional communication is mostly about new information. To cut down the communication gap, have to make your team members comfortable and arrange weekly or monthly meetings to facilitate them.  With a set of excellent communication skills, you will be able to identify and address areas of improvement on an individual and group level very effectively. Be clear in articulating your ideas; this will determine your success. To safeguard the prosperity of your career, focus on reducing conflict, and involve everyone in the projects. These steps expand and motivate team members to deliver their best in achieving the targets. Even when there is no need for verbal communication, you can use your body language to convey a positive message. Seminars are a promising way of improving your business administration skills. Better connectivity means less hassle and more yield.
NEGOTIATION SKILLS
Every business goes through ups and downs with the right negotiation strategies. You can save any organization from a significant loss. In business, it is about getting the most suitable and valuable deals for the organization. To polish your negotiating skills, try to negotiate as often as possible, whether it be a small business deal or a big one, always remember to keep a smile on your face. As a business administrator, spotting and solving the problems can be a significant part of your job title. Develop the ability to attain patience and think with an open mind. Be innovative in finding the right solutions, and do not put yourself in stressful situations. Be smart in weighing up the pros and cons of a business administration situation to make timely and informed decisions.
TEAMWORK
In business administration, it's about working together to achieve common goals. Teamwork has a positive effect on the products and the overall outcome of a project. Think about new strategies that can make your cooperation secure and reliable. It is about aiming for the right opportunities using your knowledge, experience, and skills to deliver profoundly. A business administrator must be a team player and well aware of the organization's mission and aims. In the business field, the whole team needs to be clear about the company's competitors to bring a sense of hard work and healthy competition. One way of improving teamwork is to allot tasks to each individual and see how they perform then you can make them work together by appreciating their strengths. Your career prosperity can also take a fast pace when you organize team processes and cultivate open communication. Encourage socializing if you feel like your colleagues and employees are not accessible.
LEADERSHIP
Here come the most common and essential attributes of a successful and professional business administrator. If you wish to prosper smoothly in your career, leadership skills can act as a ladder. Leadership is about following the principles and believing in the expertise of your team members. Individuals having leadership skills also have the vision to take their plan one step ahead. In a competitive working environment, you can create endless opportunities for the evolution, effectiveness, and productivity of your organization and employees. A great team leader acts as a mentor for his employees and passes his knowledge and skills to other colleagues.
FINAL WORD
Business administration is a field with a substantial impact on any organization. The individuals working in this position have the power to turn small businesses into brands and business giants. You can gain these skills through experience in this field, which requires a lot of time, or you can apply for a degree that can provide you with the needed knowledge. Education is a must-have component of a business person's profile and it guarantees entrepreneurial principles. With the attributes mentioned above, you can make a successful career in the world's most challenging field.