If you're a sports fan, living in the United States is amazing. The US is known around the world for its amazing football, basketball and baseball teams, amongst others, as well as being the home to some of the biggest sports stars on the planet including Tiger Woods, Serena, and Venus Williams and LeBron James to name a few.
It seems like wherever you go in the United States, you are never far from a great game, but it is also fair to say that there are some towns and cities that are particularly good for sports fans, whether because they're home to bigger and better teams or because there are more sports bars and clubs in the local vicinity, or because the fans are more loyal and insane than the fans you'll find elsewhere.
With that in mind, we've put together a guide to some of the US cities that you sports fans might want to check out. It isn't a definitive guide, because well that would take forever, but it's as good a place to start as any…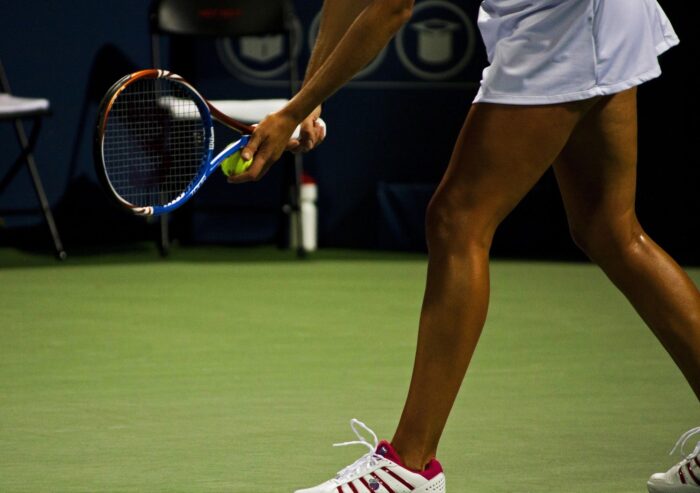 Boston, Massachusetts
Boston are winners when it comes to sports. They have brought home more championships in the 21st Century so far than any other city in the United States, showing everyone else exactly what they are made of and proving what they knew all along that Bostonians are serious about their sports. As well as being home to one of the greatest NBA teams of all time – the Celtics, they are also lucky enough to have the New England Revolution MLS squad right on the doorstep, making them a hard city to beat.
Oh, and did we mention the Boston Red Sox? Fenway Park is one of the most atmospheric old stadiums in the whole of America, which is hardly surprising seeing as it is home to such an iconic baseball team. If you're in the area, it is well worth taking a tour of the location where you'll meet lots of very proud fans just waiting to tell you all about their links to the great Ted Williams or David Ortiz. If you love chewin' the fat about sports past and present, the bars around Boston will feel like a dream come true to you.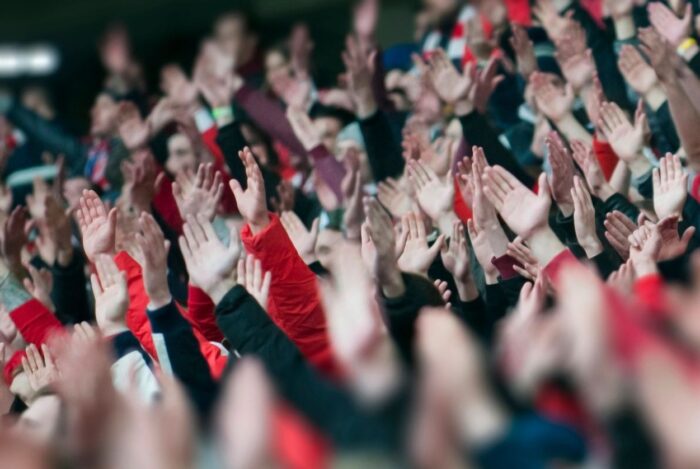 New York City, New York
In New York City, sports are a huge deal to more people than you would think possible. Home to a number of popular historic teams, sports is in the blood of the locals who walk the streets. From the New York Yankees to the New York Knicks, you'll always be able to find a great team playing their best game when you're in the Big Apple.
If you're visiting, there are tons of places you'll want to check out from Madison Square Gardens, which has seen many a memorable sporting event from Muhammad Ali vs. Joe Frazier II back in the 70s to the thrilling 2016 League of Legends World Championship, which I'm sure you remember.
With an abundance of sports bars, whether you have tickets to the next big game there or not, you're sure to have a memorable time connecting with sports fans across the city.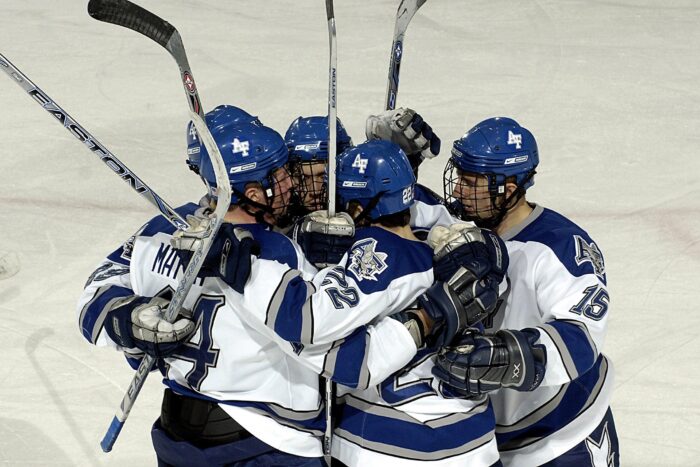 Minneapolis-St. Paul, Minnesota
If you're wondering why Minneapolis- St. Paul has made it to the list, you must not be a hockey fan! Hockey flows through the veins of the people in Minneapolis and during the winter months, you won't find it hard to find people playing hockey whether that be in the streets or a huge stadium – even the high school games attract huge crowds and college hockey is even crazier. At the University of Minnesota, it can feel like it's all hockey all the time, and we don't mean that as a bad thing, well not for hockey fans anyway. If you visit during the hockey season, you'll see more hockey shirts than you imagined possible, hear countless people arguing tactics and see numerous people pouring over the  # NHL Retrospective and probably even be pulled into a game or two yourself. If you love hockey, there is absolutely no way that you will not love this place, guaranteed.
Chicago, Illinois
Chicago is the home of Michael Jordan, and will always have a place in sporting history as being home to one of the greatest basketball teams of all time – the 90s Chicago Bulls dream team, but it's also home to the equally legendary Chicago Cubs, who play at the city's Wrigley Field.
One of the best things about visiting Chicago as a sports fan is the fact that you can take a tour of the historic Wrigley Field and soak up all of that sporting history. The surrounding area has tons of great bars and restaurants, and there's even the Chicago Sports Museum for you serious sports fans to enjoy.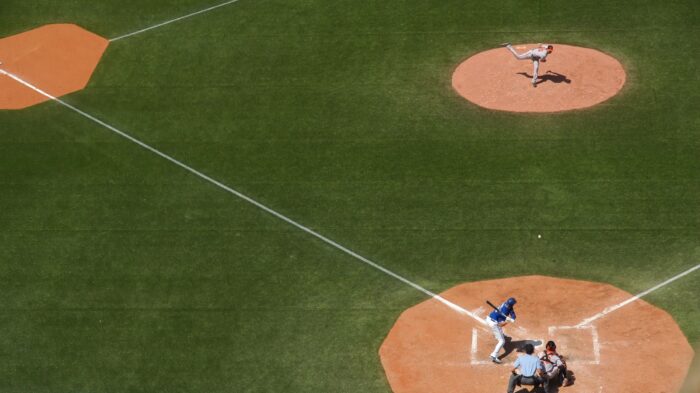 Anaheim, California
It might surprise you to see Anaheim on this list, but we think that it deserves a place. Why? Because when it comes to baseball, it's one of the most enjoyable places to see a game with some of the most passionate baseball fans you'll ever come across regularly in attendance at local games., What's more, their local baseball team, the Anaheim Angels are a delight to watch. What's more, the team works hard to keep ticket prices reasonable for any budget, which is useful when you're a broke college student. While you're there, you may also want to check out the Anaheim Ducks – a passionate ice hockey team with some of the best fans.
Madison, Wisconsin
If college football is your game of choice, you would be hard-pressed to find a better place to enjoy it than Madison, Wisconsin. Madison is a beautiful place, located as it is close to a number of lakes which are incidentally perfect for various water sports. But, if you're a sports fan, you probably won't be paying much attention to the scenery – not in football season anyway. You see, the streets of Madison are absolutely jam-packed with sports bars, especially around the campus area., More importantly, you'll never be far from a great football game! On game nights, there's something in the air – the tension us palpable and there's a real party atmosphere in the place. The locals take it all very seriously, stalking tactics and cheering their teams on, but they're always up for a bit of fun and newcomers are welcomed with open arms.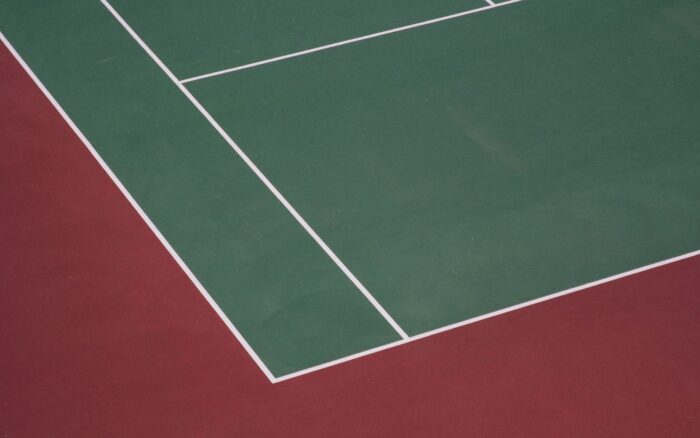 Los Angeles, California
Los Angeles is great for the eclectic sports fan because it has something for everyone. There's the LA Lakers for Basketball Fans, LA Galaxy for lovers of Soccer and the LA Dodgers for baseball, and that's just for starters. There are, in fact no less than 11 major-league professional sports teams in Los Angeles, which means that you're never too far away from a great sporting event. Just make sure that, if you want to see a big game, you book well in advance because the people of Los Angeles take their sporting events very seriously and you may find it difficult to get tickets at the last moment.
Philadelphia, Pennsylvania
Philly is a great all-rounder when it comes to sporting events, which is why so many sports fans flock there each year. They have the Philadelphia Phillies for all of your baseball needs, the Philadelphia Flyers for you hockey fans, the Philadelphia Eagles for lovers of Football and the Philadelphia 76ers to keep the basketball fans happy. You might be thinking that, despite this, the city doesn't have the best record in terms of victories, and that may be true, but they make up for this by having a lot of heart. The fans are passionate and you can always find someone to talk football or argue about baseball with, and because all of the major stadiums and arenas are in close proximity, it's easy to pack a lot of sporting adventures into a single day. It'll be even better hen the Museum of Sports for Philadelphia is up and running!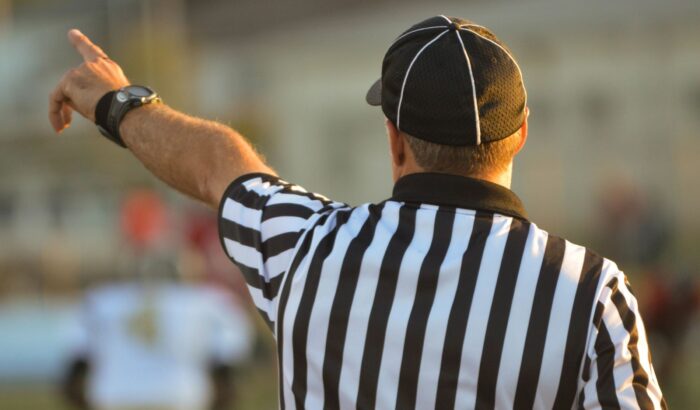 Ann Arbour, Michigan
Getting back to college football, if Ann Arbour in Michigan isn't already on your map, it certainly should be. Home to the University of Michigan, it is an amazing place for anyone who loves to play or support college football. Home to the biggest college football stadium in the county, you can guarantee that you'll get a good game in the Big House, and the atmosphere amongst the Wolverine fans on Game Day Saturdays is indescribably awesome. If it's passion you're after, you could do a lot worse than visit Ann Arbour one Saturday during football season. The surrounding area is so pretty too, which makes it the ideal place to combine sports with a weekend date!
As you can see, the US really does love its sports, and there are so many great cities to explore sporting culture within its walls. Whether you're looking for the right place to play college football or you're just looking for a good place to take sporting vacation or two, if you start with any of the cities above, you won't be disappointed.