Recycling takes many forms. You may be aware of plastic, metal and food waste reuse schemes, but did you know you can 
recycle tech and gadgets
 like old mobile phones and other electrical devices too? The New York Times 
explains that young people
 are the driving force behind many political changes, and the same is true for recycling. So how can you help save the planet, reduce and reuse your waste, and even make money from it too?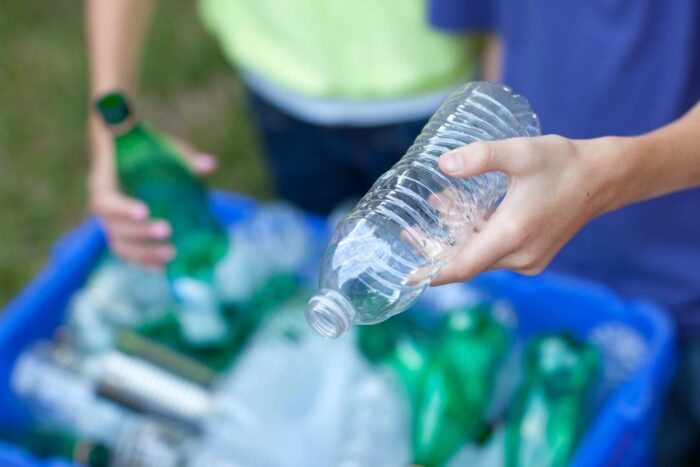 Recycling across America
In the United States, there is no national law that governs recycling, and each state and local area is responsible for setting their own recycling requirements. Each state aims to fulfil two main goals with the regulations they introduce – bans on landfill and meeting recycling quotas. Bans on landfill relate to items it is forbidden to take to the garbage dump, and often include oil, yard waste, and anything that can be easily recycled as part of curbside programs aimed at minimizing waste, often including paper, metal, glass and plastics.
The 18-34 age group has been shown to be more statistically likely to be socially conscious, with recyclers in this age range making up about 92% of the relevant population. This compares with around 88% of people aged between 35 and 64, and only 68% of people aged older than 65. Young people are often 
touted as being the biggest consumers
, and so it's important to have an awareness of how packaging, old items that are being replaced, and the bags and boxes you bring them home in can be reused effectively.
Making money from recycling
Recycling is about making the most of our resources, but did you know it could make you money too? 
Some States have mandatory recycling laws
, and will fine members of the community who fail to recycle the items that they should – but others have chosen to encourage recycling by offering cash back schemes for certain types of material. 
Metal recyclers 
will buy a whole range of items, including aluminium cans, door and window frames, sheet metal, copper, brass and iron, whilst plastic recyclers will be interested in old garbage bins, utility pipes and household items. It's worth checking which category your state falls into, and many will have companies that will buy your unwanted recyclables from you, even if the state doesn't provide funding for this themselves.
If you've got clothes, electricals, gadgets and tech that you no longer want but others might, you could choose to sell on your stuff to make a bit of cash and avoid sending usable items to landfill. Many young people already use selling sites to pass on their unwanted stuff and make a bit of money whilst they do. There are also lots of businesses which will buy your old mobile phones, computers, and other electrical equipment, saving you the bother of finding a buyer and being responsible for getting their purchase to them.
Purchasing power
Thinking about the products you buy is important as well. Many eco-conscious young people will look for recycled products when buying new items for themselves. This is a crucial part of the recycling process because the more demand there is for recycled items, the lower the costs of producing them will become. The price of these items will also decrease in line with the cost of recycling, meaning more dollars in your purse and more choice of eco-friendly products on the shelves.
Whichever way you look at it, recycling is a win. You can make money whilst staying socially conscious, and help pave the way for a renewable future.