Higher education isn't some monochromatic institution the whole world over. Getting a degree doesn't have to be expensive. It doesn't have to be boring and it doesn't have to take place in America. Studying abroad in Europe could give you a completely different experience in higher education.
Millions of current and prospective students travel to Europe during their college years. Some just want to experience different cultures and languages. It's a great way to find yourself. Yet, you can also study abroad at some of the world's highest ranked universities and schools. You can go for a year, a semester or just for the summer.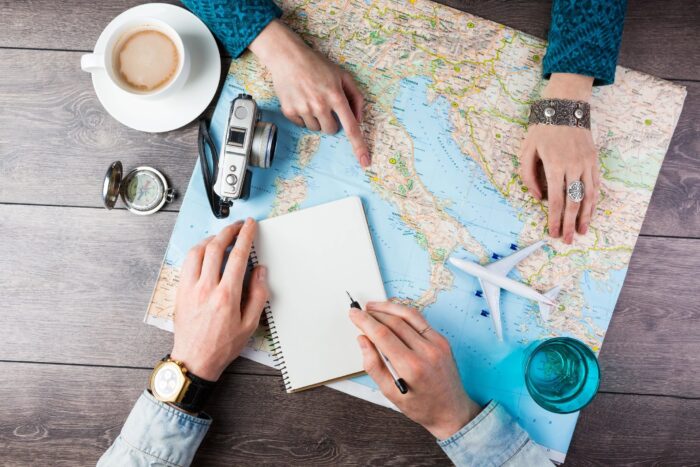 First Stop – London
London is the number one city for Americans studying abroad. It's easy to see why. The national language is English and there are innumerable cultural similarities between the U.S. and the U.K. The city of London doesn't hold the crown simply for its similarities to America. London is a global hub for business, culture, and politics. This gives students easy access to professional opportunities once they graduate.
Richmond, the American International University in London grants both U.S. and U.K degrees. The University College London (UCL) has students from over 100 different nations and has a 50:50 ratio of men to women. The prestigious St. George's University is one of the top medical schools in the world and puts the most doctors into U.S. residencies.
The idea that you can study at the university level for free might come as a surprise to many American students. However, there are several countries in Europe that offer so-called "free" education. It's important to note that these education programs aren't technically free of charge for international students.
In Germany, you can attend public universities without paying a tuition fee. You just need to pay an administration fee that amounts to about $250 dollars. Norway has a similar program that waives high-cost tuition fees for international students. The only caveat is that you must be proficient in the Norwegian language.
These administration fees are mere drops in the bucket when compared to the costs of studying in America. Yet, they shouldn't be mislabeled as "free". You still need to apply for student visas, provide travel and cover your own living expenses while in a foreign land. When you factor in these tertiary costs, you might still spend the equivalent of attending a domestic university.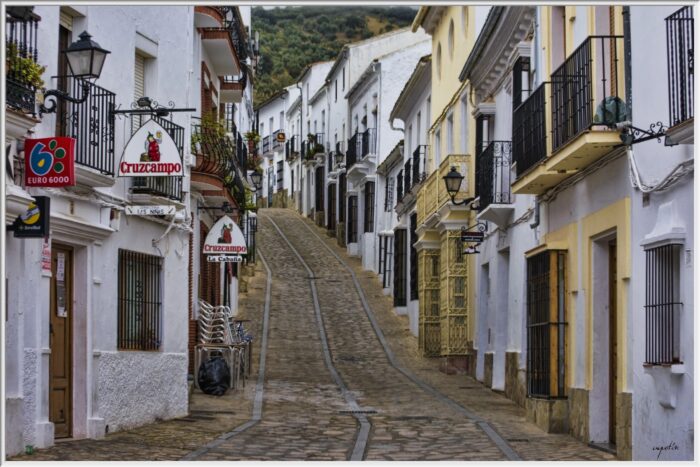 Should You Attend a Business School in Spain?
According to the QS Best Student Cities in 2019, Madrid ranked just outside the top 20 for best places to study in the world. Many other cities in Spain made the best student cities list because this country has such an academically-rich heritage. It's also the host nation of many top tier business schools. There isn't just one great place to earn an MBA in Spain. In fact, there are about ten of the world's best business schools in Spain. Here is some more information about the top three.
If you're after an MBA and a cultural learning experience, then take a closer look at IESE Business School, Universidad de Navarra in Barcelona. The Financial Times ranks this business school as 13th in the world. One of the reasons this school ranks so highly is because 71% of the faculty come from international backgrounds and all of them have achieved doctorate level. The course work is aimed at international high achievers and a full time MBA can be completed in as little as 15 months.
You don't have to travel far to find another top business school in Spain. ESADE Business School is also in Barcelona and has an academic body comprised almost entirely of international students. The Financial Times estimates that it's at about 95%. Entrepreneurship and corporate social responsibility are the grand values that ESADE builds its reputation on and students are encouraged to uphold them long after graduation.
When it's all about the money, consider enrolling in the IE Business School in Madrid. This business school has higher earning alumni than both ESADE and IESE. Most graduates go to work in marketing and management positions across the world. The part time global MBA program can be completed in 17 months and even features an optional international week for further studies abroad.
The leisure and hospitality sector is showing steady growth in America. According to the U.S. Bureau of Labor Statistics, average hourly earnings have steadily risen since 2019 while typical work hours have stayed the same. That means employees are earning more money month-by-month for the same amount of work.
If you're considering a job in the hospitality sector, then you should definitely take a closer look at hospitality schools in Switzerland. Afterall, Switzerland is internationally known for providing high quality education at institutions that specialize in hospitality management.
In the QS Top Universities ranking system, Ecole hôtelière de Lausanne (EHL) is the number one hospitality school in the world. EHL offers internationally recognized accreditations, a summer camp for teenagers, and a faculty that's comprised of industry superstars. Also, more than 200 companies recruit on campus twice a year at managed job expos.
While EHL has a broad approach to the hospitality sector, the Glion Institute of Higher Education focuses exclusively on hotel management. It's ranked number three in the world for hospitality education and offers a wide range of degrees. You can get a MSC in Luxury Management and Guest Experience or even attain a BBA in International Hospitality Business.
Summing it Up
There are over twenty-four different languages in Europe and twenty-seven European Union countries. The continent is diverse and steeped in history. Studying abroad in Europe gives you the opportunity to touch both ends of that spectrum. You can attend some of the most advanced educational facilities in the world while visiting some of the oldest and most treasured historical sites.
London is an obvious academic destination, especially for American students. Yet, you can spread your wings from there and explore France, Germany and Italy. One of the best parts about studying abroad in Europe is that most countries are just a short train ride away from one another. Europe is such a wonderful teacher because your education truly transcends the classroom.