Getting a Master of Business Administration (MBA) is a must-do if you want to benefit from the opportunities that will be open. However, these days there's always one question left whether to do it online or offline. Let's shed some light on the top 5 reasons why studying for an MBA online is definitely a good idea.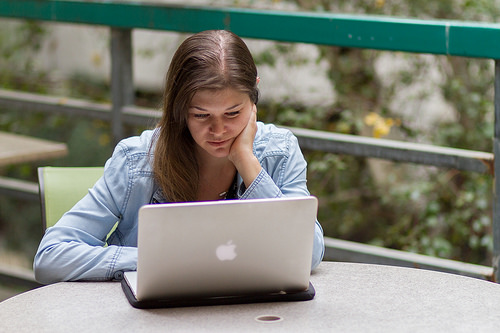 No Tight Schedule
If you're trying to balance work and studies, online education is a perfect solution. Today you can choose an online format that will perfectly suit your needs and requirements. Just compare: there's Part-Time online MBA that lasts from 3 to 5 years, Hybrid MBA that lasts from 3 to 5 years, Accelerated Online MBA (12-18 Months) and Executive MBA (2 years), according to All Business Schools. This is how you can manage studying without losing your job.
Study Anywhere You Want
You don't need to go to a classroom every single day. You don't even need to live in the city of your University. Literally, you can be at any part of the world (with an Internet connection, though) and study at any convenient time. The future is already here. Plus, you can enjoy the benefits of innovative tools that are easy to use, such as Google Docs, Join.Me, Voicethread, Yammer and Sakai – all intended to make your learning process more convenient and effective.
Professional and Inspired Tutors
Not only professors teaching MBA online have equal qualifications to those teaching offline, but they're often more inspired. The reason is simple: they enjoy the advantages of the technologies. Plus, they're less bothered with any other university related activities. In other words, they have more free time to focus on teaching and finding new ways to make the educational process more effective. However, getting help with your studies is a little bit less convenient when you're studying online, simply because you cannot always talk with your professor in person. But we live in a world of internet and technology, so you can always rely on MBA essay services or some tutoring websites should you require help.
Save Up Some Money
As there are no infrastructure expenses, online MBA programs are cheaper than offline ones. Plus, you don't need to spend money on commuting. Not to mention the fact that you won't skip work and as a result you won't lose any of your earnings because of it. Even better, if your boss finds out that you're balancing work with online education, you'll better your status and your professional value as an employee.
Endless Opportunities
MBA is already an opportunity to 'broaden your horizons, meet new people and learn from experienced mentors', as California State University puts it. In addition to that, studying online expands your network even more, as you can contact people worldwide and exchange your experience. As a matter of fact, we can dare to say that online MBA opens doors to Global Business Professionals.
As you can see there are several compelling reasons for studying MBA online: from flexible schedule to a wide range of opportunities. Still, it's for you to decide what format of studying is your cup of tea. For our part, we believe that online education these days doesn't lack anything that an offline education has thanks to the innovative technologies. In fact, it really offers even more.