Student athletes tend to focus essentially on their sports abilities with dedicated training facilities and a knowledgeable coach to guide them to their goal. Whether students are active in team sports such as basketball, or solo championships such as skiing or gymnastics – where, while being part of a team, each individual performance matters –, it's fair to say that they train equally hard every day. Sports colleges such as the University of Denver, which has produced 75 professional NHL players, or the Louisiana State University which has won 25 women's NCAA team-based titles, invest a lot of money, time and knowledge in generating professional and successful athletes.
But, if you are considering an athletic career, you need to be aware of the risk of injury during your studies and how it could affect your future.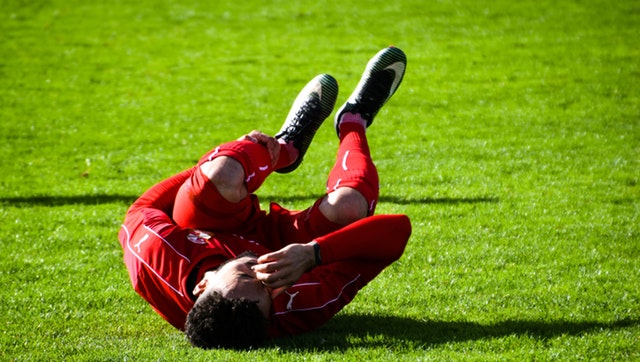 30% of injuries are linked to overuse
First things first: When you're a student athlete, a major part of your schedule is dedicated to training. Training hard is the key to building your career as a professional. Unfortunately, it's important to develop healthy habits during your workout sessions. You need to know how to listen to your body to stop yourself before an injury. Indeed, 30% of college athlete injuries are the result of long training sessions that involve constant repetitions. These injuries, called overuse injuries, could be the consequence of malpractice or failure to notice the signs of tiredness in your body. However, they can also be linked to faulty equipment which damages your muscles and joints over time. From lack of maintenance by the college to lack of time – as it is the case if the material is always in use – student athletes can find themselves unable to perform as a result. A serious accident could even affect your career, in this case finding the legal representation you need for your injury can make a significant difference in rewriting your future. Additionally, even for short-term injuries that were caused by maintenance issues, you want to get all the financial support available for your recovery.
When you're out of the field, recovery is hard
Many injured students experience high anxiety and stress levels during their recovery time. Indeed, as you find yourself incapacitated, you worry about your financial situation, your studies, and your career, which can lead to developing unhealthy coping habits. When you can't work out, you might turn to sugar for comfort, which increases stress levels. To help your recovery, it's crucial to stick to a healthy diet. Additionally, if stress affects your everyday life, talking to professionals can also help you to relax. Ultimately, anxiety slows down your metabolism, making it more difficult to recover. While it might be tempting to head to the gym and retrain your muscles, you need to be patient. The combination of stress and impatience has reduced many promising careers to ashes. Focus on your mind and verification and let your body do its healing at its own pace.
Student athletes are prone to injuries as a result of their professional aspirations. However, when an injury occurs, it's essential to understand what's happened so that you can protect yourself and focus on your recovery as best as you can.