If you are ready to enter the demanding but rewarding world of medicine, you might want to take a few moments and really reflect on your desire to enroll in nursing school. While a career as a nurse offers adventure, excitement, stress, life-saving opportunities and a chance to care about others, the road to employment first starts with the academics of theory and practice. If you desire job security, this might be enough motivation to propel you past the challenges of nursing school. If you are smart and able to comprehend deep theories or retain massive loads of information, this might be enough to ace your exams. However, if you have these qualities and a passion for helping others, then this might truly be the road for you. If you want to make it through nursing school, here are some things to keep in mind.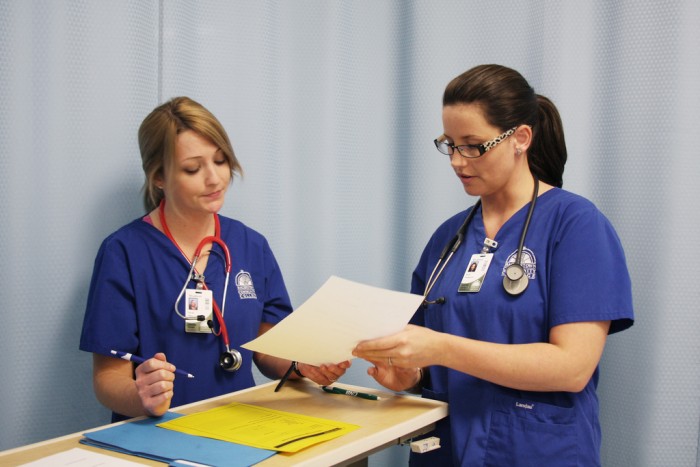 Your Journey is a Marathon
If this is your first collegiate experience, you might be tempted to enjoy the social opportunities college students often enjoy. However, the sheer volume of work and assignments will require daily attention. If you try to make it through the Grand Canyon University Nursing program on a wing and a prayer, you will be an utter failure. The best way to attack your studies is by taking it all one day at a time. Even if you can only devote a few minutes every few hours to your work, the lasting effects will be far better than trying to cram several weeks of information into the night before an exam. You must commit to the journey, with all its twists, turns, struggles and rewards.
Your Network is Your Lifeline
When you see a group of men and women gathered around the nurses' station, do you think they are there for the snacks? Those who join the field share a special comradery and bond. The other Grand Canyon University Nursing education students will share your classes, your frustrations, your concerns and even your information. Apart from professors and advisors, your student network is an invaluable resource to help you get through your studies. Work with them to form a study group or find tutoring help. The same relationships you develop with them will help as you get on the floor of a hospital, clinic or other care environments.
Know Your Learning Preferences
As you go about your studies, you can use your time more effectively if you address your learning styles. If your classes rely on oral lectures for instruction, but you aren't seeming to grasp the concepts, perhaps you need to look outside the classroom for help. Finding Youtube videos or job-shadowing can be a way to add visual or kinesthetic instruction to your list of resources. If you need to take good notes, record lectures and listen to them several times or find an audio recorder that allows you to upload files and transcribe them. This gives repeated access to the information that was presented.
Slow Down When You're Overwhelmed
Although your studies should be your priority, you are of no use when you experience burn-out or overload. Your studies will require significant amounts of memorization, and sometimes, you just need to take a break. Don't feel bad about taking a moment or two for yourself. Find a way to step back and catch your breath before tackling your studies.
A career in nursing can be one of the most rewarding fields to engage in. The biggest hurdle might be your education, but even this is manageable with the right expectations and commitment. Know your limits but have confidence in your abilities and desire to succeed.