We're told our college years are some of the best of our lives. They're an exciting time of learning, self-exploration, new experiences, freedom, and making mistakes. The trouble is, many of the mistakes that you make in college can shape your future much more than you realize. Becoming a student is the first chance most teenagers have to take care of their own finances. If you do so poorly, you could be dealing with those bad financial decisions a lot longer than the four years you spent making them. With that in mind, here are seven money mistakes to avoid.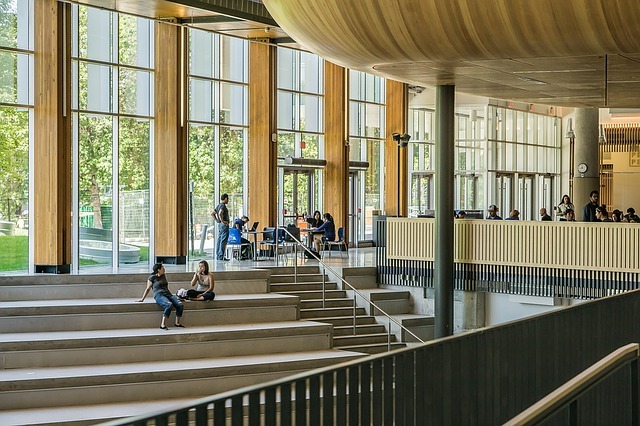 Picking A Pricey School
Most students dream of traveling out of state to attend a prestigious school. However, depending on your financial situation, this isn't always a realistic option. Although most people assume that it does, the name of the school you attend very rarely matters to employers. Generally, an in-state public college will cost much less than private out-of-state establishments, but the education will be the same. Picking a different school, therefore, should always be an option. 
Buying Supplies Brand New
Starting college means entering a brand new chapter of your life. With so many new and exciting things going on, students often want to show up at their new school with all new stuff. The issue is, these new things can cost a small fortune, especially textbooks. As tempting as it can be, you should avoid purchasing brand new supplies. You can instead buy used books online and in second-hand book stores and see what other essentials, like bedding, you can take from home.
Forgetting About Student Discounts
Whenever you do have to buy something brand new, make sure that you remember to check for a student discount. While there are many perks that come with being at college, this is one of the best. However, many students forget to use their discount unless the store mentions it to them directly. Even if there aren't any signs advertising a discount, it never hurts to ask. You will have to remember to carry your student ID card around with you at all times to do this, though.
Going Out Too Much
Partying is a part of college life many new students look forward to. That being said, you should avoid going out every night. Not only will it put a strain on your finances, but it could risk your health and grades. When you do go out, make sure that you never drink and drive. As important as it is to know what to do after a car accident that's your fault, avoiding being in one is always best. If you're worried you might be tempted to drive, then leave your car keys in the dorm. 
Skipping Getting A Job
College life is a huge balancing act. Between classes, studying, homework, and maintaining an active social life, holding down a job can seem impossible. That doesn't change the fact, however, that taking on a job is a good financial move. Any money that you earn is money you won't have to borrow, which will reduce your student loan debt. If you're struggling to juggle all of your responsibilities, then choose a job on campus, which will offer you more flexibility. 
Missing Out On Scholarships
A college scholarship is essentially free cash. You don't have to pay the money back, and you can spend it on almost anything you need to. There are billions of dollars out there to be handed out to students, so don't miss out. Instead, apply for as many scholarships as you possibly can. Even small amounts will add up if you secure a few of them. Many students don't ask for scholarships, as they assume they won't qualify, but you never know unless you actually try.  
Taking Longer To Graduate
Education might be an amazing opportunity, but it's an expensive one too. The longer you remain in school, the higher your debts will grow. You'll also miss out on the opportunity to earn a decent income, as you won't be able to start your career until later. This is why, whenever you can, you should graduate on time. You'll increase the likelihood of succeeding at this by looking after your body and mind, attending all of your classes, and studying hard. 
We all make mistakes, especially in our college years. Although many of these blunders do blow over, those involving money can haunt you for years to come. Hopefully, with the advice above, you can avoid making such a mistake.