College is about new experiences. It's a four year license to learn, grow and have fun. It's an opportunity to transition from adolescence to adulthood and find out more about yourself and the world at large. There are many ways in which we seek to gain a greater mastery of the world and our own place in it while at college. For some of us, the answer lies in reading. For sure, book learning can be incredibly useful. It can broaden our horizons and prepare us for what goes on outside of the relatively cosy confines of our homes or dorms. In the digital age, particularly, whatever you want to know, the answers are never more than a few clicks away. Others learn more about themselves by supplementing their studies with a part time job, learning where their skills and aptitudes lie outside of the world of academia. For others, however, the thought of a part time job is a little too quotidian, so they invest their time and efforts in side hustles and creative projects like monetizing their blogs or YouTube channels or selling artwork on Etsy. Others dive into their athletic pursuits, pushing themselves harder and harder at the gym, on the track, on the field, or in team sports; making new friends and learning new skills as they learn more about their physical capabilities and limits. There are many ways in which we can learn and enrich our lives while at college, but there are few experiences more rewarding, more exciting, more edifying and more instructive than setting aside the quotidian trials of your day to day life, packing a backpack and heading off around the world.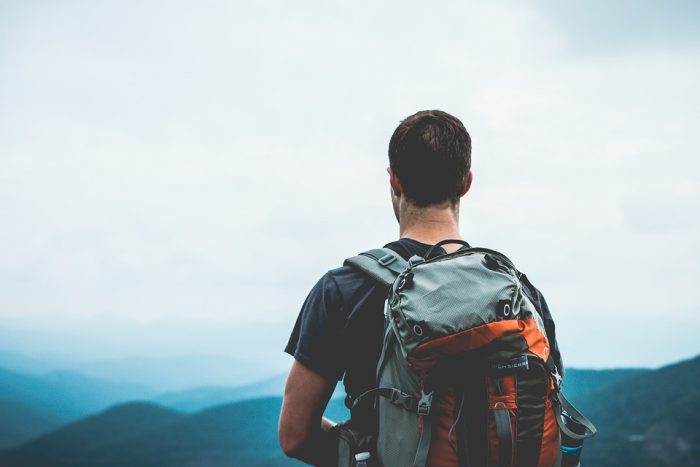 Why travel is the best teacher
The beauty of travel, especially international travel is that you're never too young and never too old to enjoy its many and varied pleasures and reap its many benefits. If you're of college age you've no doubt heard everyone from your professors to your parents tell you that you should get out and see the world while you're young. And they're right. While you could see the world and get a whole lot out of it at any age, there are particular advantages to travelling in your youth. You'll have fewer responsibilities to leave behind than if you were to wait a few years, get a job, get married and have kids. Moreover, the skills and experience you glean from your travels will look great on your resume, meaning that you'll be more appealing to prospective employers when you graduate. People want to employ multi skilled and dynamic young people, not callow youths who have plenty of book learning but no real life experience.   
An overseas backpacking adventure is an education that can't be beaten, and in an age of increasing globalization one could argue that it's more important than ever to tomorrow's graduates. It engages your cognitive processes on a number of levels. As multisensory experiences it's hard to think of anything more immersive and involving as being surrounded by unfamiliar sights, sounds, smells and tastes. It exercises our logical faculties as we navigate unfamiliar terrain while staying safe and aware. It forces us to use math skills when calculating currency exchange rates and dollar values of the products and services you encounter, and lingual skills as we try to engage with those around us in their native tongue. It goes without saying that when you return from an overseas adventure you will come back wiser, more experience and hopefully more employable.
Sounds great… But I'm broke!
A lack of disposable income often puts college students off international travel, but a limited income needn't necessarily prevent you from benefiting from this extraordinary and formative experience. There are a number of ways in which thrifty and well informed college students can see the world and have the time of their lives on an extremely limited budget. Read on and you'll find out how to make the world your oyster even if your budget is more conducive to fish sticks.
Failing to prepare is preparing to fail
You probably heard that age old adage many times throughout your studies, but it's universally true in all walks of life. When you're considering travelling overseas, a little forward planning can pay huge dividends. Not only will it allow you to save up substantially through your part time work and creative projects, you can also make substantial savings on flights and accommodation. When travelling domestically you can usually get pretty good rates on flights when you book 57 days in advance. If you're travelling internationally, however, you'll need to book over 170 days in advance to get those really sweet deals.
Plan your itinerary (remember it's a blueprint, not a bible) as far in advance as possible so that you know where you'll be going and what you'll be doing on your travels. This will keep you focused and limit opportunities for wasteful spending. Find out what the cost of living will be like at your chosen destination and use this to work out a budget that you'll need to stick to.
Get sponsored
Of course, one of the best ways to scythe down your travel costs is to seek sponsorship. If you've already built up a loyal following on social media, the battle's already half won. Big brands are becoming more and more savvy to the benefits of influencer marketing and this can work to your advantage. Seek out sponsors who will contribute towards the costs of your travel in exchange for giving their brand exposure. You may be surprised at just how enthusiastically they respond.
It's not just what you spend but how you spend
Remember that as important as it is to be thrifty while travelling overseas, it's also important to consider how you will spend your money. You may think that it's prudent to get all the cash you will need in a lump sum and get it all exchanged before you fly out but this may not actually be that beneficial. Indeed, many frequent flyers steer clear of the wildly fluctuating international exchange rates by using credit cards while abroad. Check out this list of the best cards with $0 international fees. Not only can using credit cards get you a better rate than exchanging your currency outright, you may also get perks like frequent flyer miles, cash back or discounts on purchases through selected brands.  
Crash for free
Aside from your flights, your biggest costs will be for accommodation, but while these may be potential substantial, there are plenty of ways in which you can make them more manageable, so long as you're prepared to go without a few creature comforts. Staying in hostels is usually much, much cheaper than staying in hotels or Air BnBs, but there are even ways in which you can get free accommodation.
If you have a love of nature, you don't need to encumber yourself with a heavy tent to enjoy a little overseas camping. Besides, for many a night under the stars is infinitely preferable to a night packed like a sardine in a hostel amongst half a dozen snoring strangers. Pack a camping hammock and the open air is your hotel.
Of course, camping out every night probably won't be practical which is why couchsurfing is a great alternative for cash strapped travellers. There are plenty of people out there who are happy to lend you their couch for a night for free. Not only is it a source of free accommodation, it's a great way to make friends who can help you experience your destination from a local's perspective. While travel is a journey of self discovery, it's way more enjoyable if you have new friends to share part of your journey with.
Reign in your cravings
Needless to say, if you're to travel the world on a budget, you're going to have to make sacrifices. While abroad your latte swilling days are probably numbered, as 3 or 4 coffees a day at $5 a time can easily eat into your budget. The same goes for alcohol. By all means treat yourself to a beer or two or a bottle of wine every now and then but don't make it a daily occurence if expect to stay on budget.
Travel for free
Accommodation isn't the only way a thrifty student can get a freebie. You will also find that you can get around for free so long as you have some flexibility in your itinerary. Even in countries with a generally low cost of living like India, air conditioned travel is reasonably expensive. Hitchhiking, however, is free and a great way to meet locals and gain a little inside knowledge of your destination. Horror movies have kind of given hitchhiking a bad name but there are many countries around the world where it's perfectly normal and accepted. Plus, as a foreigner, local drivers will be interested to meet you and gain a little knowledge about life back home. Just follow this guide to safe hitchhiking and you're golden.
So, who says a light wallet has to curtail your travel opportunities?