Being a college student and being broke often go hand-in-hand. Money is the biggest concern of today's college student, an Ohio State University study found. Seven in 10 students say they're anxious about their finances, including six in 10 who worry about paying for tuition and five in 10 who worry about paying for living expenses. Nearly one in three students end up neglecting their studies over financial concerns. Two-thirds of students actually end up running out of money at least one semester before senior year, Edvisors research shows.
While these statistics are sobering, they also indicate that approximately one-third to one-half of college students are able to successfully manage their finances while in school. Here are four ways you can increase your income while you're going to college: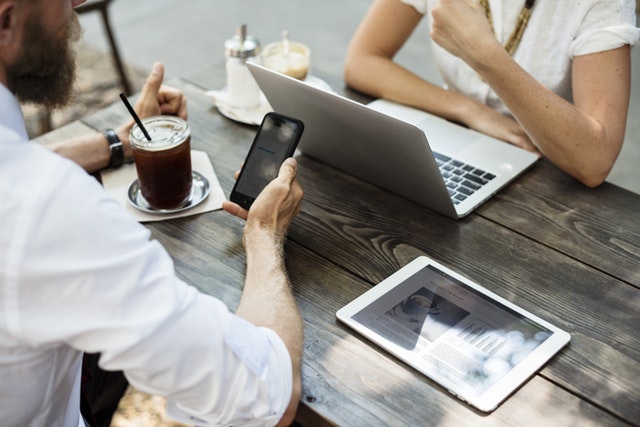 Apply for Federal Work-Study Jobs
One solution designed to aid students in financial need is the Department of Education's Federal Work-Study program. The program provides qualifying students with part-time jobs that pay at least minimum wage, with some jobs paying more depending on the nature of the work and the skills required. The total amount you can be paid and the number of hours you can work are limited by the total of your Federal Work-Study award. The total of your award is based on when you apply, your school's funding level, and your financial need. The program is open to all students who have need who are U.S. citizens, U.S. nationals, permanent residents, or who meet other specific qualifications. To apply, talk to your student's financial aid office to find out if your school participates in the program, and then apply for federal assistance through the Free Application for Student Aid (FAFSA) program.
Get a Part-time Job
Not everyone gets accepted for Federal Work-Study, but everyone can seek part-time jobs from private sources. In order to balance your school life with your work, you'll want to look for jobs with flexible hours that fit your schedule. These can be local jobs, or with the Internet, many jobs are now available where you can work remotely online. Job search site Monster.com lists some of the best part-time jobs for college students. These include care-oriented jobs such as babysitting and dog walking, service jobs such as serving in a restaurant or being a bank teller, and jobs requiring specialized skills such as IT or nursing. Your school should have a career counseling center that can help you identify your potential job skills and prepare for a job hunt.
Start Your Own Business
Another option is starting your own business. Many skills or hobbies can be turned into businesses. For instance, if you know how to drive and you have a vehicle, you can become a driver for a service such as Uber, or you can use your car to help other college students or the elderly move furniture or pick up and deliver groceries for a fee. Another way you can earn money around college campuses is finding used textbooks on sale online and reselling them for a markup fee. You can also tutor other students. If you have a skill such as web design or writing, you can earn money as a freelancer through sites such as Upwork. Another way to start your own business is to become an independent business owner for Amway, which provides training support to teach you how to market and sell the company's health, beauty, and home care products. For more information on how to start your own business, take Amway's video course on entrepreneurship, see the Small Business Administration's website, or sign up for business classes at your school.
Donate Blood or Volunteer for Medical Research
There are many other ways you can earn money in college. Some easy ones involve the medical field. Hospitals need a constant supply of blood plasma, and you can earn $20 to $50 a visit by donating yours. You can also earn money by volunteering for medical or psychological research, which can earn you $20 to $50 for a single visit or hundreds for long-term projects. You can find information about research that needs volunteers by going to the government's clinical trial website, by contacting local hospitals and research companies, or by talking to faculty at your school who might be involved in research.
Getting a Federal Work-Study or private job, starting your own business, and donating blood are just a few of the many ways you can earn supplemental income as a college student. Use these tips to get started, and if you need more ideas, the College Investor has put together a list of 100 ways you can earn money in college.