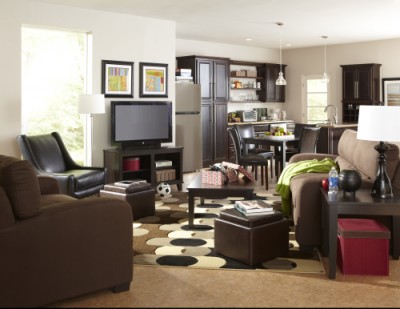 The beginning of a new semester always brings with it the dreaded days of move-in.
Squeezing your hand-me-down sofa into an elevator and then lugging it down a long hallway is no one's idea of a great start to the school year. Even if you opt to buy furniture and hire movers, writing that check on top of textbooks and groceries doesn't always suit a college student's budget.
With CORT, you can rent stylish, quality furniture and have it delivered and set up hassle-free. Then, when it's time to move out or move on, CORT will pick it all back up again.
Students have enough to worry about as it is, so let CORT handle furnishing your new apartment.
Short lease? Look no further.
Whether you need furniture for three months or three years, renting offers flexibility during a transient time in your life.
It can be difficult to predict if you'll stay in one place until graduation, or move every year until then, so investing in furniture is often a risk.
Strict budget? No problem.
Packing, moving, assembling, and storing adds up to a lot of time and money spent – especially on a temporary living situation. CORT can furnish your entire apartment starting at $119 a month. Then, when it's time to leave school, you won't be stuck with a random assortment of furniture suited for a student.
Trusted quality? You got it.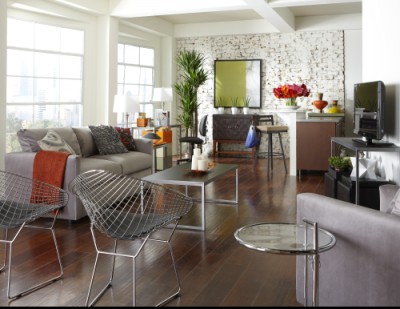 CORT rents and delivers items that are in showroom condition, both in cleanliness and quality. Mom and dad will be sure to give their approval when you decide to pass up those chairs sitting next to the dumpster in favor of furniture that's clean and like new.
You and your parents will also rest easy knowing that CORT Delivery Teams are just as trustworthy as the furniture they deliver. When CORT commits to being there on a certain day, they guarantee to deliver or pick up your furniture as promised.
Happy with CORT? Bonus time.
Student customers get a gift card for $25 every time they refer someone who rents a furniture package from CORT. The person you referred will receive a gift card as well, so everybody wins!
Students can visit cort.com/student to sign up.