A recent survey conducted by the Princeton Review that questioned 130,000 university enrollees found the University of Colorado (4) and Oregon (7) to be among the top 20 schools with the most prevalent marijuana use. The findings were based on a multiple question study utilizing the Likert Scale method ranging from "Not at All" to "Extremely" of which one question was "How widely is marijuana used?"
An additional study conducted by the Princeton Review found Oregon (19), University of California – Santa Barbara (3), Syracuse University (1), and the University of Wisconsin – Madison (8) to be the only four schools to make the list for top party schools in addition to most pot friendly schools.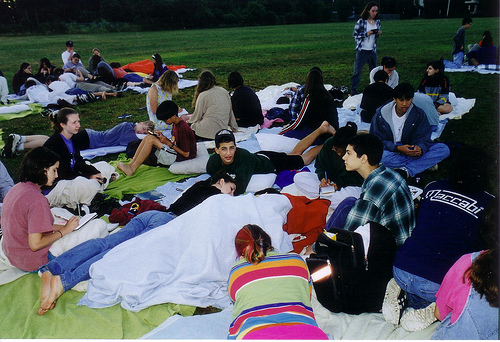 Marijuana has been made legal in Colorado and Washington, the only two states to have done so thus far. Not surprisingly, both states had a presence on the list of most pot friendly schools with The Evergreen State College in Olympia (3), the University of Colorado at Boulder (4), and Colorado College (13) coming in strong. Skidmore College, a liberal arts university in Saratoga Springs, New York took the top spot in the Reefer Madness Rankings.
For the complete list of most pot friendly schools click here and check out the biggest party institutions here.
photo credit: TracerBullet999 via photopin cc