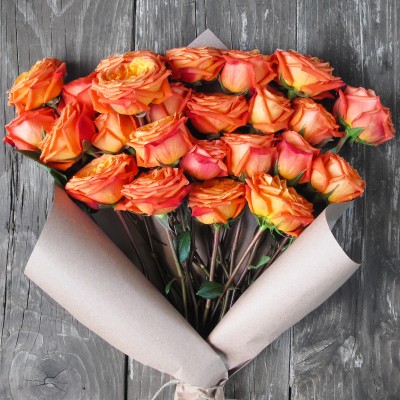 If you have ever ordered flowers online you know it is a roll of the dice. Trusting that the flowers will be fresh, delivered time, and undamaged is a risk you take each time you place that order over the internet. Not to mention the astronomical fees usually associated with purchasing a bouquet of flowers that were likely grown and stored in a greenhouse or refrigerator for days after being cut.
If you are looking to send some of the most vibrant, beautifully cut flowers you have ever laid your eyes on to a loved one for a special occasion, The Bouqs have got you covered.
As a first time customer it is typical to feel apprehensive when making your first purchase. After reading the outstanding reviews from numerous prestigious outlets, any worries I had associated with ordering my flowers were quickly wiped away. No matter what the occasion – whether birthdays, Mother's Day, or just to say 'I was thinking of you' – The Bouqs is the only website you will need to ensure that a quality bundle of flowers makes its way to the recipient without the need for concern.
The Bouqs sources all of their flowers from the mineral-rich soil of Equadorian farms that organically grow their premium products. You can guarantee that your premium flowers will be: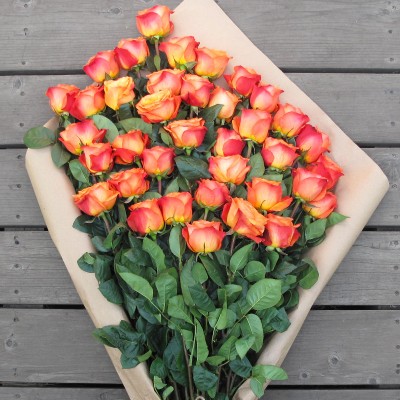 Fresh
Straight from eco-friendly, sustainable & responsible farms
Arrives a few days after cut vs 14+ elsewhere
The Bouqs cut only when you order, so no items are wasted
Easy
Original bouquets just $40 flat, no hidden fees
3 steps to order vs 10+ elsewhere
Concierge service remembers you
Beautiful
Curated, Premium, Vibrant Bouquets
Farms fed by volcanic ice melt and mineral-rich soil
Equatorial sun above the cloud line means brighter colors
Curated by florist-to-the-stars Eric Buterbaugh
After not seeing my family in a couple of months, I was returning home and wanted to send a nice gesture to my mother prior to arrival. I placed my order with The Bouqs and was not disappointed. The bouquet was absolutely beautiful. Like most flowers that arrive by mail, a few of the petals on the outside needed to be peeled off, but this is to be expected when having your flowers shipped halfway around the world.
Otherwise the color was extremely vibrant, they smelled beautiful, and the delivery was prompt and on time.
If ever there was any questions as to where to obtain your next bouquet of premium, quality flowers, look no further than The Bouqs.
Check out all of these overwhelmingly positive reviews from outlets including Oprah Magazine, Forbes, Maxim, and more by clicking here and visit The Bouqs today for affordable, quality flower bouquets that will exceed every expectation you have.
Connect with The Bouqs by visiting their official website here.